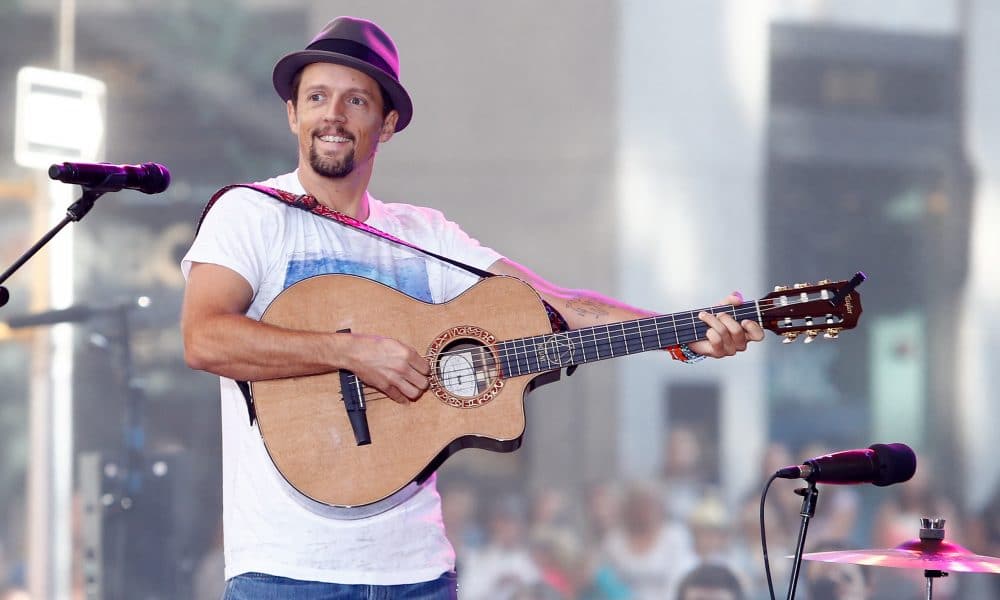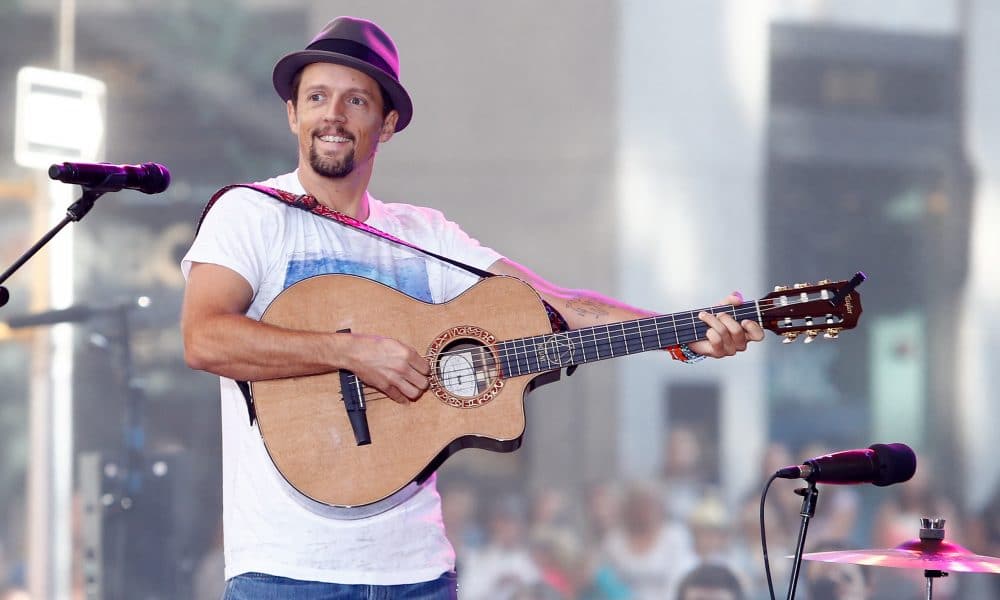 Jason Mraz has opened up about his sexuality and explains that he's had experiences with men while he was dating women. He even had some of those experiences while he was with his current wife, Christina Carano. Mraz first started talking about his sexuality when he wrote a poem in honor of gay pride month which featured the line "I'm bi your side." He has since spoken about the sentiments behind it and how his wife has given him perspective on who he is.
"Honestly, I didn't realize it was going to be so telling. But I've had experiences with men, even while I was dating the woman who became my wife. It was like, 'Wow, does that mean I am gay?' And my wife laid it out for me. She calls it 'two-spirit,' which is what the Native Americans call someone who can love both man and woman. I really like that."
Mraz and his wife Carano wed in 2015 after dating for four years. He was previously engaged to singer Tristan Prettyman. When Mraz was introduced to Carano through mutual friends he explained that they had "an instant connection."
"I felt an instant connection to her and have admired her integrity and practices since day one. She is whole-hearted in every action, is extremely generous, completely drama-free, and has the most intuitive-genius-mind in the kitchen. Not to mention her smile absolutely melts me."
Mraz has also briefly touched on his sexuality in the past. In 2005 he said that he was "bisexually open-minded."
"I have never been in a sexual relationship with a man. If the right one came along, then sure."
Mraz has also talked about being a huge supporter of the gay community his entire life. When he was in high school one of his friends got kicked out of his house over his sexuality and Mraz's family took him in for a while. Mraz has also been involved in a lot of gay rights projects such as Cyndi Lauper's Give a Damn campaign.