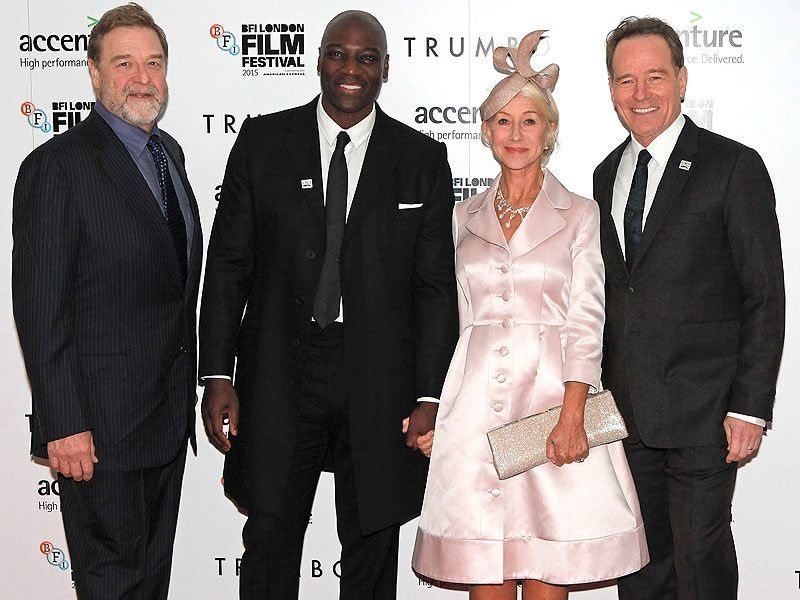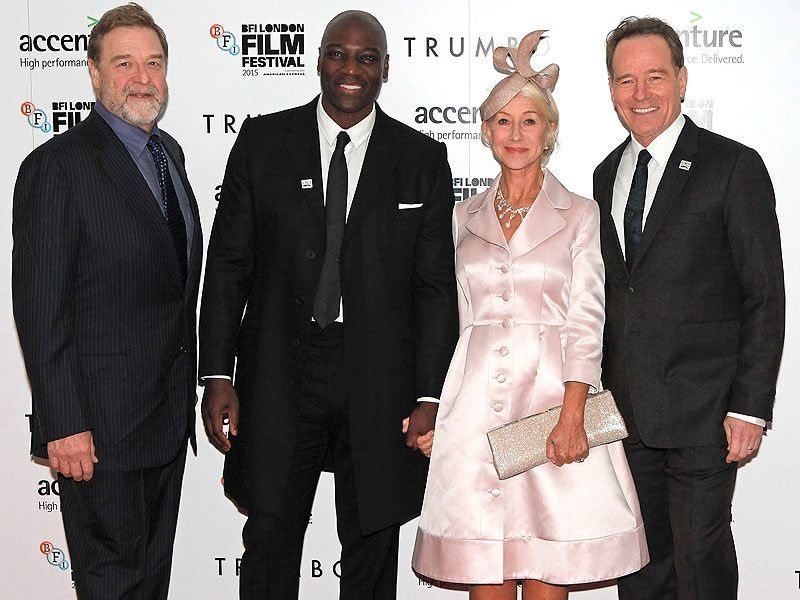 The 63-year-old Trumbo actor left fans stunned Thursday night when he revealed his incredible weight loss, after years of hard work.
Goodman didn't even look like the same person while he walked the red carpet for Trumbo's London premiere.
At one time The Big Lebowski star weighed close to 400 pounds. He's always been known as the "big guy" from the '90s hit series, Roseanne.
In one of his first films, Sweet Dreams, his character Louis Fyne memorably utters the line: "I'm 6′ 3″ and maintain a consistent panda bear shape", establishing his trademark size as an important part of many characters he would later play on film and stage.
But, last night Goodman stole the spotlight from his Trumbo co-stars, Helen Mirren and Bryan Cranston, as on-lookers were awed by his dramatic weight loss.
Goodman is best remembered for his roles in Raising Arizona, The Flintstones, Argo, and for voicing Sulley in Pixar's Monsters Inc. and Monsters University.
John Heilpern of Vanity Fair has called him "among our very finest actors" and compared him to Meryl Streep and voted the most underrated male actor of our time.
Although John has gained tremendous success in the acting world, he has previously admitted that staying in shape has been one of the hardest challenges in his life.
During a 2010 interview with David Letterman, Goodman explained, "I'm not going to look like Paris Hilton or anything like that. It's going to be an ongoing process for the rest of my life."
Goodman, who has also battled alcoholism for many years, attributes his sobriety to helping him lose most of the weight. He also states that he exercises regularly and journals his food to maintain a healthier size.
Well, we think he's doing a great job. Keep it up John! Leave your thoughts and comments on John Goodman's tremendous weight loss below.