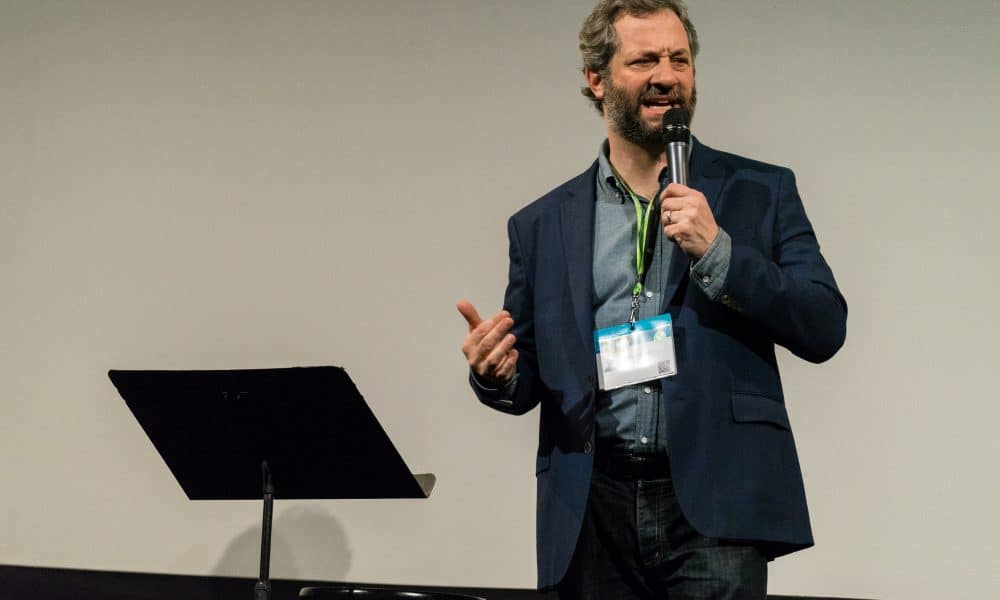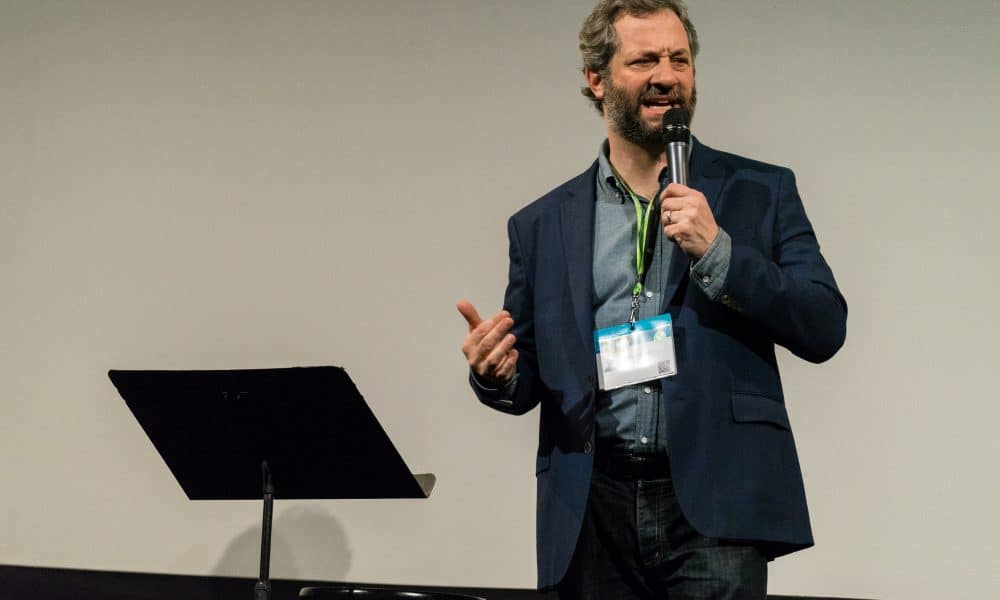 Comedy icon Judd Apatow has declared his intention to spread some joy by offering an education in funny to anyone with $90 and a dream.
Early enrollment begins today for a class in comedy as taught by Judd Apatow. Available on the online course site Masterclass, the course will feature a series of videos that offer insight into both the creative and practical elements of a career in comedy.
From tips on constructing a great movie plot to pointers on writing hilarious stand-up, the director of The 40-Year-Old Virgin will draw from his own body of exemplary work to lend comedy hopefuls some of his considerable wisdom. Apatow will also reportedly provide instructions for pitching ideas to the right people.
According to Apatow, the goal of the project is to pass on the lessons he was fortunate enough to learn as a young comedian. "I have been mentored by many great comedians in my life," the director told Deadline. "If someone out there watches this class and it's helpful in their development as a comic mind, and they can create something that makes the world a happier place, then I did something that I can be proud of."
Over the course of his career, Judd Apatow has demonstrated a keen ability to nurture comedic talent of every stripe. Seth Rogen and Jonah Hill are just two of the young comedians who have flourished under Apatow's guidance before setting off on marvelous careers of their own.
Is it possible that this $90 class will genuinely help inspire another great comedian? Only time will tell, but given Apatow's track record, it's not out of the question.