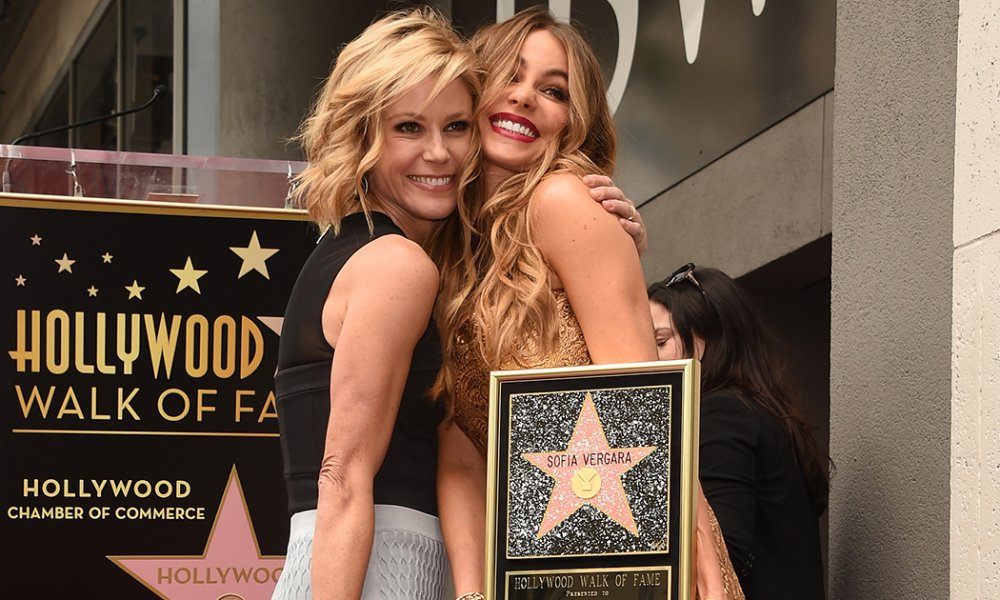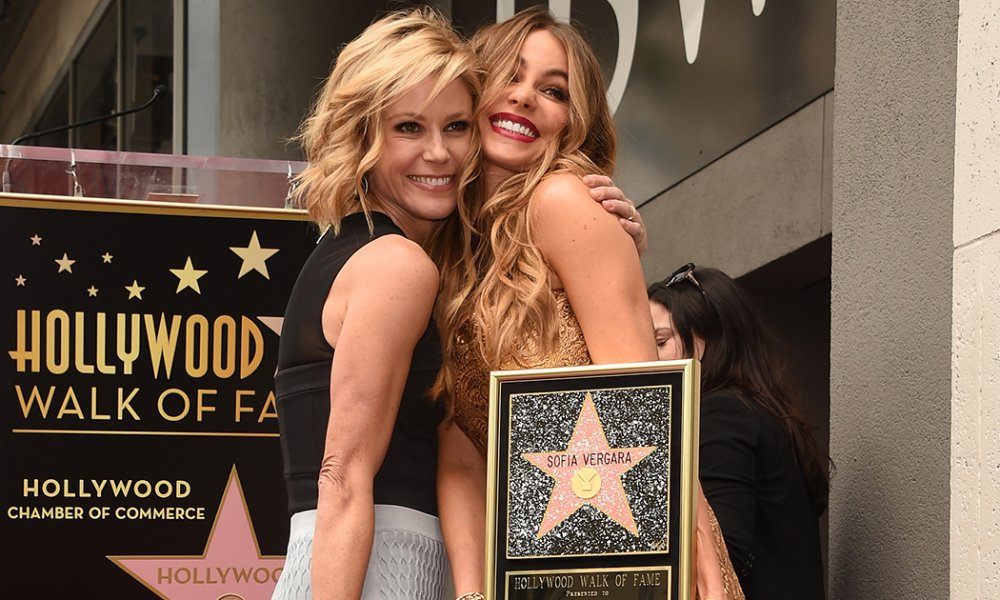 Julie Bowen and Sofia Vergara have been starring together on Modern Family for years, but for some reason the women have always battled rumors that they don't get along. Julie Bowen is now setting the record straight, which she addressed when she appeared on the Ellen Degeneres show on Wednesday.
"Every night I get a call or I get an email [there are stories] that you are icy to Sofia Vergara, because you are jealous of her fame. So I emailed her last night and we talk. Cause I'm like, 'What should we say?'"
Sofia responded that Julie should "Just borrow my blouse!" She did in fact borrow a purple blouse and ended up wearing it on the show to prove that their friendship is real. Julie also spoke about the initial audition process and that she almost didn't go for the role.
"I wanted to desperately, but I was so pregnant with the twins during the audition process. I was so large, that I was going to give birth any minute … so, I took myself out of first place for it because there was another job that I was auditioning for where the lady was pregnant. And I was like 'I need a job.' When I think of that, that can keep me up in the middle of the night. I don't know what my life would be like right now."