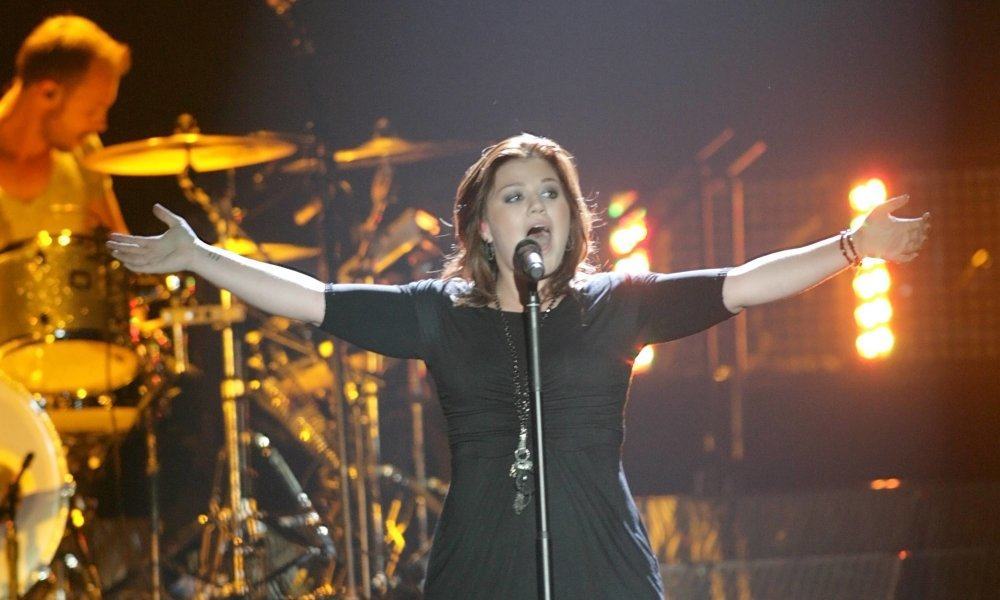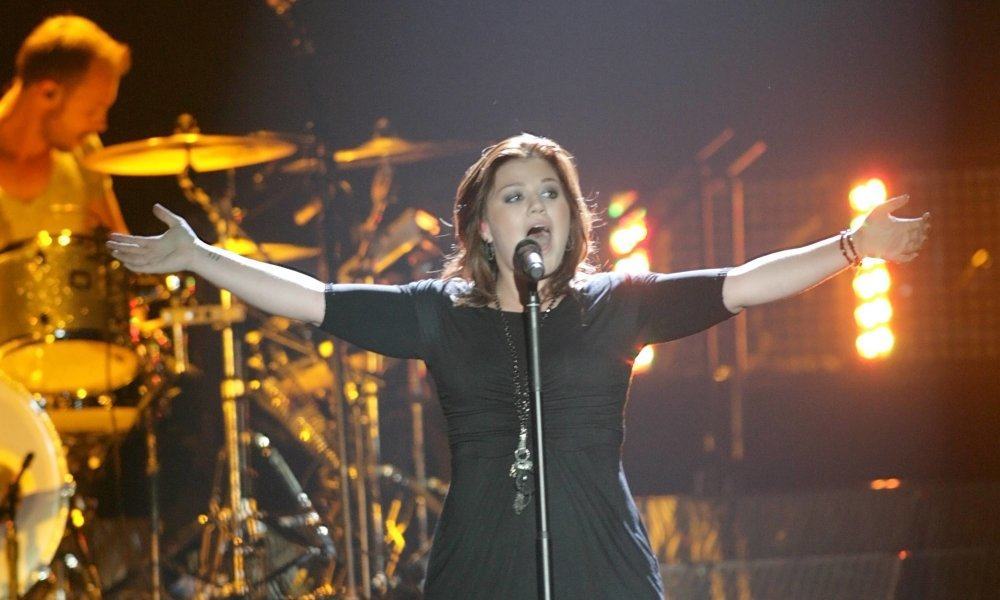 The 33-year-old "Heartbeat Song" singer surprised fans during her recent L.A. concert when she announced that she was preggers with baby number two.
Kelly Clarkson is currently on tour promoting her 2015 album Piece by Piece which was released on March 3, 2015. The record includes hits like "Take You High", "Invincible" and "Catch My Breath." During an interview, Clarkson told Time magazine that Piece by Piece is her last contractually obligated pop album.
Clarkson began dating her manager's son Brandon Blackstock in February 2012. The pair were engaged by December 2012 and married the following October. Clarkson is a step-mother to Blackstock's two children from a previous marriage and the couple also has one daughter together, 14-month-old River Rose.
The American Idol winner shocked fans and her husband (they hadn't even told family members yet) when she announced that she was pregnant Wednesday night at the Staples Center.
The starlet made the impromptu announcement after she was seen struggling with her emotions while performing her single "Piece By Piece." Clarkson said, "I was not planning on announcing this, but…I'm totally pregnant. I'm having a really hard time."
"Piece by Piece" is a song that describes the difficult relationship Kelly had with her own father and a tribute to what an amazing father her husband is. The soprano singer broke down during the emotional song saying, "I'm gonna nail the sh*t out of this song. That was not how I wanted to announce that…I hate this song right now. My makeup artist is backstage hating me right now. I just don't want you to think I'm on pills or drunk."
After finishing the song, Kelly humorously said, "I'd like to apologize to my husband. That was not planned. I just didn't want you to think I was crazy or something. Honestly, I'm just so hormonal today. I haven't vomited yet. That is a freakin' win, y'all."
When Kelly sang her 2004 hit "Breakaway," she quipped, "This is going to be a fun show emotionally. You know what's not easy to do when you're crying and choking up? Singing."
Kelly Clarkson even remarked that her husband would be upset about the announcement saying, "I'm so nervous to talk to my husband. We haven't even told our [extended] family!"
Well we're super excited for the blond beauty. We wish her well in her second pregnancy. Expect the little bambino to be arriving next spring.
Check out the announcement here!