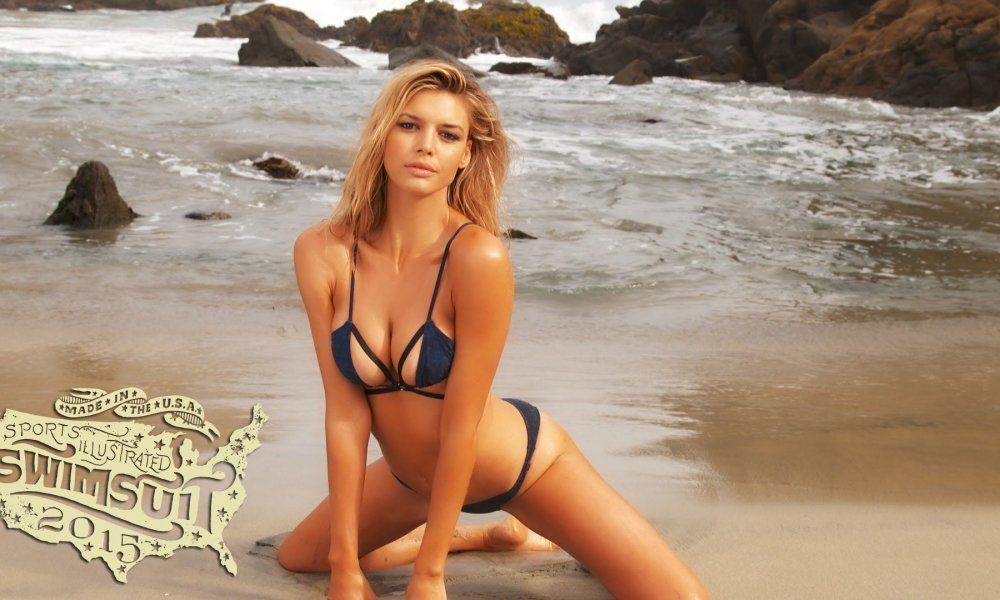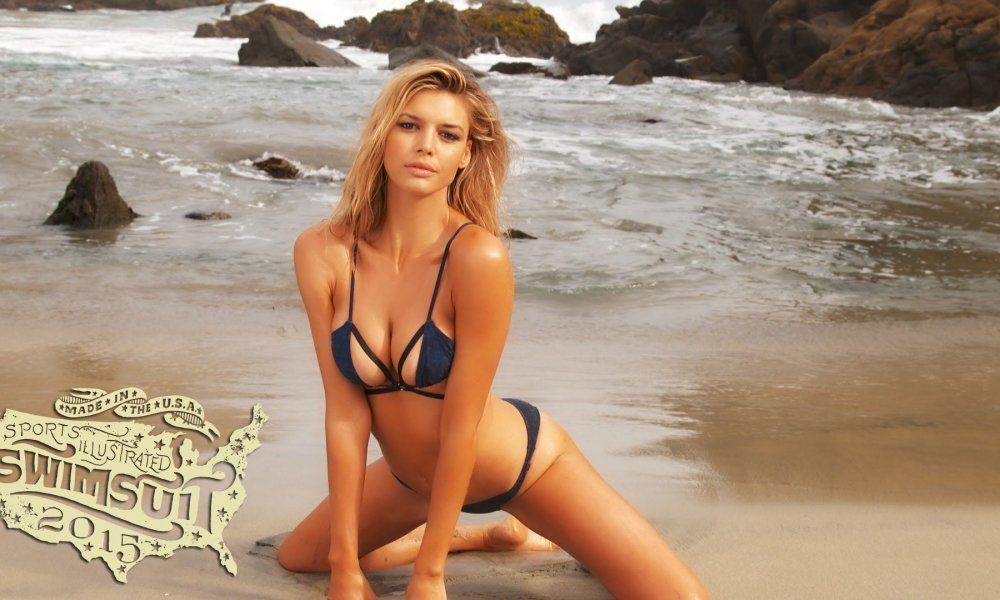 Ever since news broke that Paramount made the dubious decision to adapt Baywatch into a full-length movie, fans have waited patiently as casting news rolled out little by little. As the cast began to get fleshed out, more and more fans of the show were wondering who might take on the role made famous by the show's most popular export, Pam Anderson.
Well, fans of slow motion running, worry no more because that news has broken today that Anderson's bouncy blonde CJ Parker will be played by swimsuit model Kelly Rohrbach (Leonardo DiCaprio's ex, by the way). And since you're really only interested in seeing how Rohrbach stacks up to Pam Anderson's take on the role, we're going to intersperse information about the film and its cast with shots from Rohrbach's Instagram feed. Let's start with this obligatory running in slow motion shot:
The verdict is still out on whether Baywatch — which is due out in 2017 — is one to get excited for. It's being directed by Seth Gordon, the man who directed one good documentary (The King of Kong) and one fairly funny flick (Horrible Bosses), but who has also made his fair share of dreck (Identity Thief). Meanwhile, the script is being written by a dubious foursome whose most prominent member is one-half of the team who wrote Night at the Museum. That's it for notoriety on the creative side.
Now, before we lose you, here's a shot of Rohrbach:
In addition to the quasi-talented collective behind the camera, Baywatch's on screen talent may actually outstrip the original series cast. Of course, that's not exactly saying much when your drama is anchored by David Hasselhoff. The Rock is always charming, though not above doing crap, and Zac Efron is more or less hit or miss. Rohrbach herself has had a few acting roles here and there, but likely nothing you'd have ever seen. Of course, the assumption is that she's not being brought in as a challenging dramatic foil for Dwayne Johnson, no matter how striking her presence is on camera.
Honestly, was the Baywatch movie ever going to be something that contended for awards season recognition? The addition of Rohrbach to the cast seems to be right in line with the spirit of the reboot, which appears to be one of those increasingly popular light-hearted, tongue in cheek "look at us giggling at the junk we're throwing up on screen" kind of films. In other words, don't expect art, but maybe settle in for an uncomplicated but fun ninety minutes.