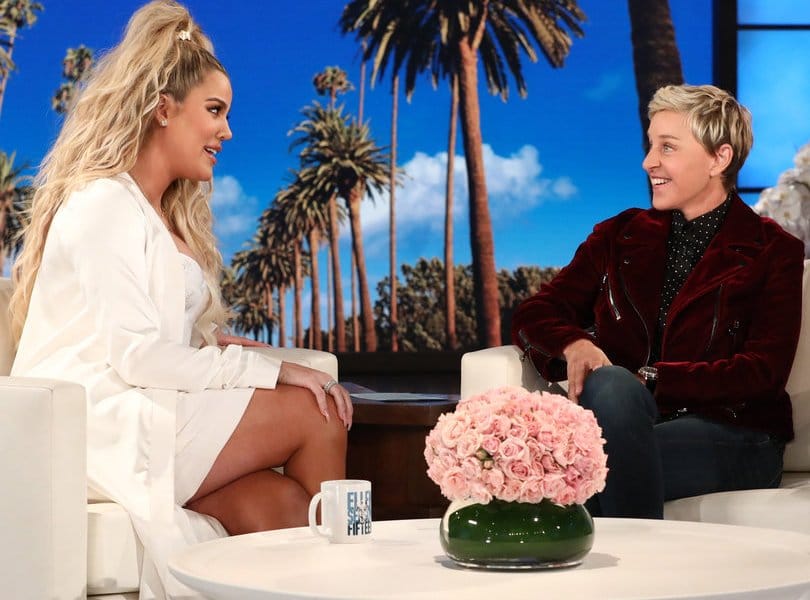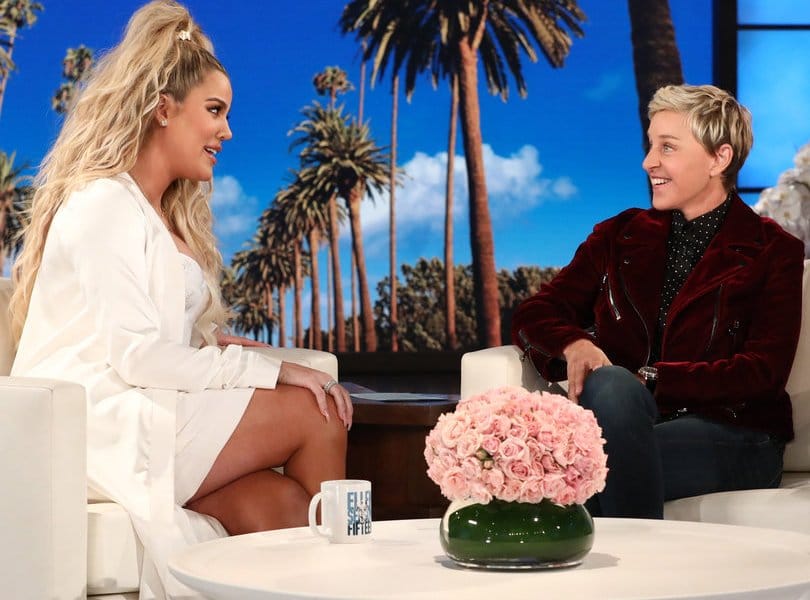 Khloe Kardashian stopped by the Ellen Degeneres this week to talk about her pregnancy and her relationship with Tristan Thompson. While there Khloe mentioned that she's not in any rush to get married in this relationship and seemed to be alluding to her previous marriage to Lamar Odom in doing so.
"I hope so but I'm not in a rush for any of that. As you know, I've rushed quite a few things before. So right now, I'm so loving the place I am in my life and I'm just very happy with how things are going. Yeah, we talk about it for sure, but we're both just happy where we are."
This was Khloe's first interview since officially confirming her pregnancy via Instagram. The 33-year-old said that she does not yet know if the baby is a boy or a girl but that they are planning on finding out during the pregnancy. If it's a boy they are considering Tristan Jr., and if it's a girl they'll be going with something that starts with a "K" or "T."
She went on to say that she hasn't been having too many pregnancy cravings and that she's planning on wearing normal clothes as long as possible instead of switching over to maternity wear.
After asking Khloe plenty of questions about her pregnancy, Degeneres moved on to ask Khloe about her sister Kylie who is also rumored to be pregnant. Kylie was noticeably absent from the family Christmas card and has not made any public appearances since the news of her pregnancy broke. Kylie has not even confirmed the pregnancy directly. Khloe was not going to be the one to do it. When Ellen asked she responded "I don't know, you've got to ask Kylie. Why don't you get Kylie on the show?"