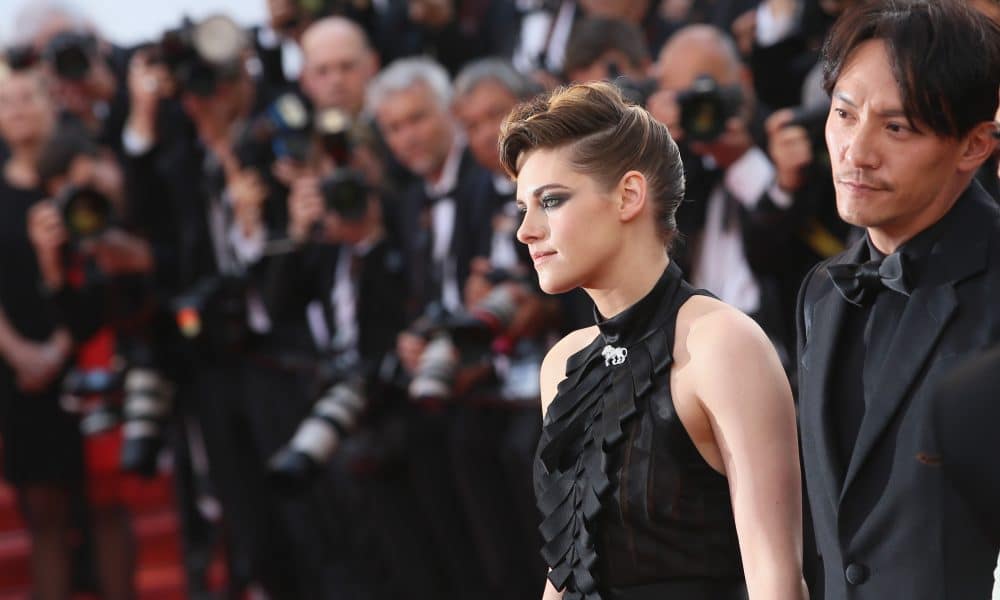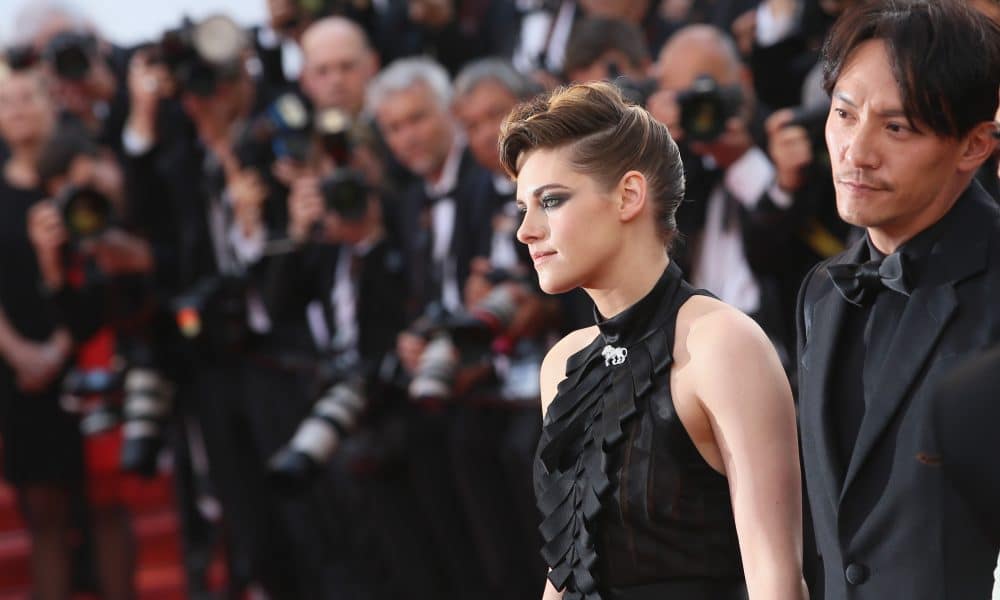 Kristen Stewart outright defied the dress code at Cannes this week by ditching her heels while walking the red carpet. The 28-year-old was at Monday's premiere of Spike Lee's BlacKkKlansman at the time. She posed for photos while wearing the shoes and then removed them and carried them as she walked into the film's screening.
Cannes is particularly strict about its dress code. Stewart happens to be serving as a Cannes competition jury member this year, so it's possible that she was trying to make a statement against the alleging rule stating that women must be in heels.
This dress code rule doesn't seem to be written down anywhere, but in 2015 some women were reportedly turned away from a premiere for not wearing the proper footwear. Kristen Stewart spoke out about the incident at that time, so clearly, the actress has an opinion on the matter.
"There's definitely a distinct dress code, right? People get really upset at you if you don't wear heels, or whatever. But you can't ask people that anymore. It's kind of a given. Like, if you're not asking guys to wear heels and a dress, you cannot ask me either."
A spokesperson explained that "Rules have not changed throughout the years (tuxedo, formal dress for gala screenings) and there is no specific mention about the height of the women's heels as well as for men's." Whether the rule is a real one or not it certainly seems to be enforced some of the time.
Other bold fashion moves on the Cannes red carpet have come from Kendall Jenner. The model wore sheer tops twice on the red carpet within 24 hours. It's become a pretty standard look for the reality star.
She once spoke out about her comfort level with leaving herself rather exposed.
"I really don't see what the big deal is with going braless. I think it's cool and I really just don't care! It's sexy, it's comfortable and I'm cool with my breasts. That's it!"