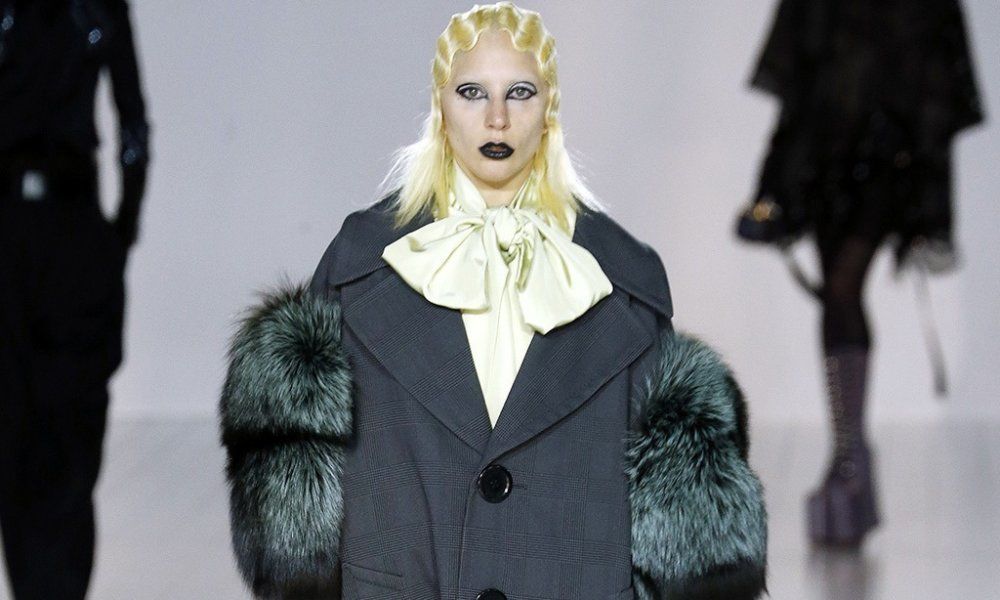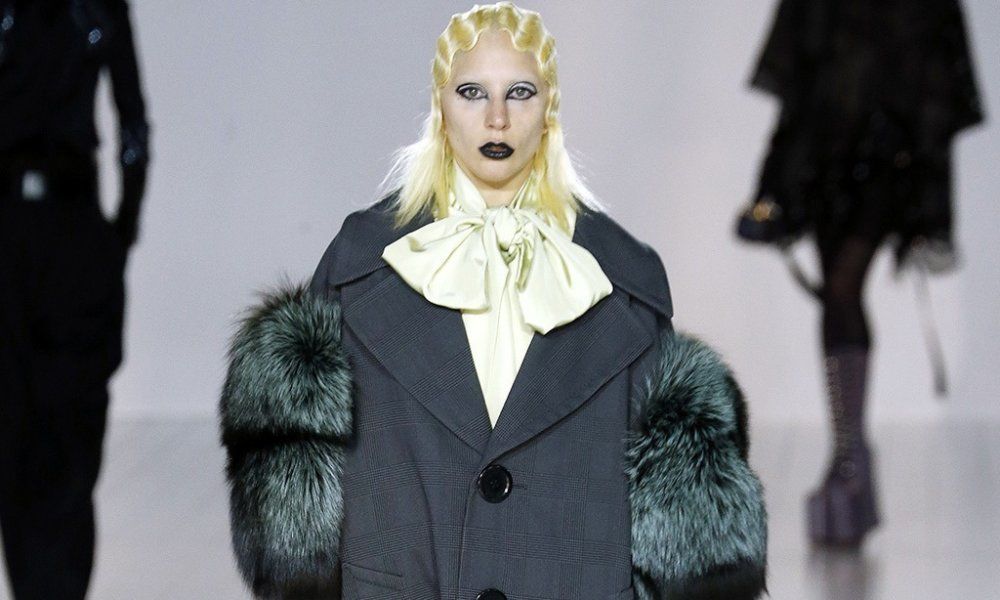 Lady Gaga can do it all. After a year of success in both music and acting, the star can now add official runway model to her resume. Lady Gaga made a surprise appearance at New York Fashion Week when she strutted her stuff down the runway for the fall/winter 2016 Marc Jacobs show.
The singer was one of 64 models who walked in the show, all of them with their hair in a flapper style and with dark makeup on their eyes and lips. Gaga was dressed in a long grey coat with fur on the sleeves and a lime green blouse underneath. The rest of the collection echoed the same look, with mostly greys and blacks in Victorian styles, bows feathers, fur, and small pops of color here and there. All of the models wore extremely tall shoes to accentuate their height.
The show took a dramatic approach when it came to the runway music, in that there wasn't any. Instead there were chimes ringing at different decibels that the models walked to. While Marc generally doesn't cite his influences, this time he put some backstory in the show's program which talked about the Japanese musician Keiji Haino and his use of the use of the moment between notes. The Japanese refer to this concept as MA and has "been described as the 'haunted spaces between the notes.'"
Another famous face walking in the show was Kendall Jenner. Celebs who attended the show included Emily Ratajkowski, Debi Mazar, Sandra Bernhard, Maggie Gyllenhaal and Sofia Coppola.