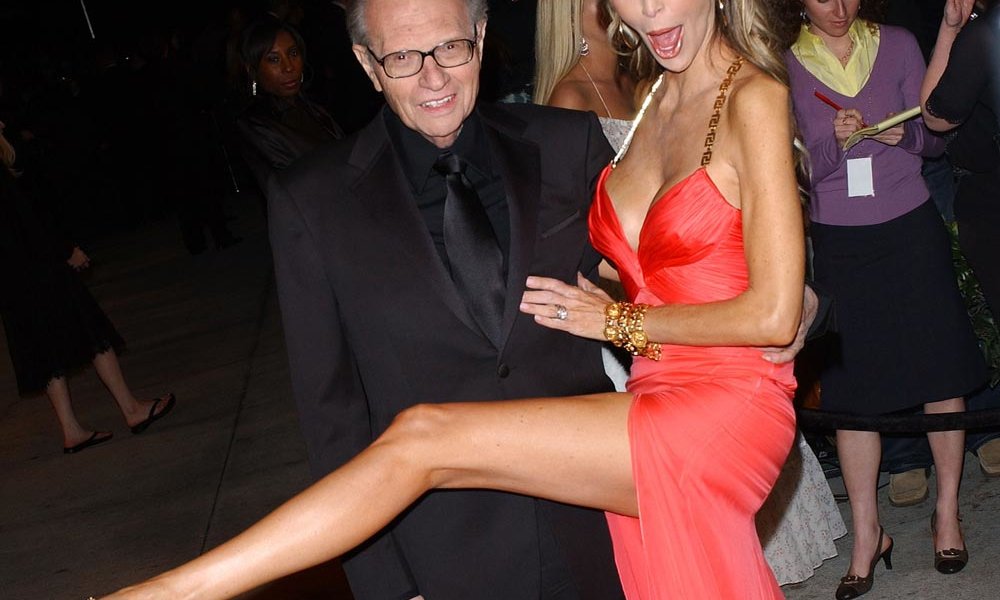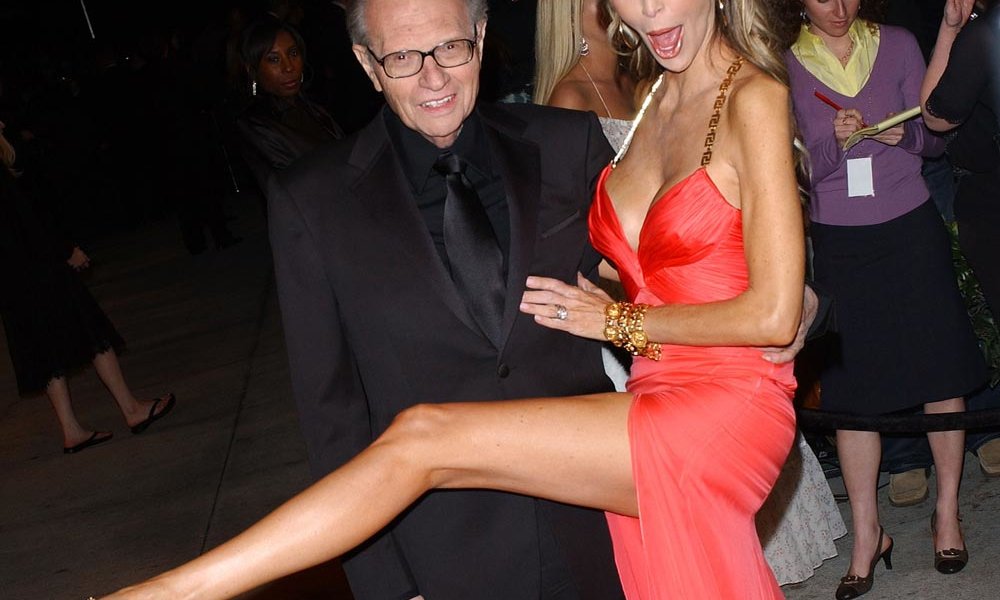 Larry King is shooting down the claims that his wife Shawn of 19 years has been unfaithful to him. On Thursday the couple appeared on a show called Home & Family where the host inquired about the rumors. Larry didn't seem real concerned.
"You said an interesting word, 'rumor.' I've been in the business — next May it'll be 60 years — and I've dealt with rumors a long time. Interviewed people involved with rumors. Rumors are what they are — they're rumors. And I tell you the truth, I don't pay any attention to them."
Shawn mentioned some other rumors that had been going around to point out how invalid most of them actually are.
"Last week, there was a rumor going around about Larry and a speech he made in Kiev. This week, I'm the latest pinup girl. You just have to develop a shell around yourself and not get hard on the inside, and stick together."
The rumor however was pretty specific. A source claims that Shawn had been involved in a year long affair with British public speaker Richard Greene, whom she had supposedly led to believe that her marriage with Larry was over. The same source claimed that the couple had been sleeping in separate bedrooms for quite some time, and have been unhappy for years.
Larry and Shawn married in 1997 and have two teen sons, Chance and Cannon.