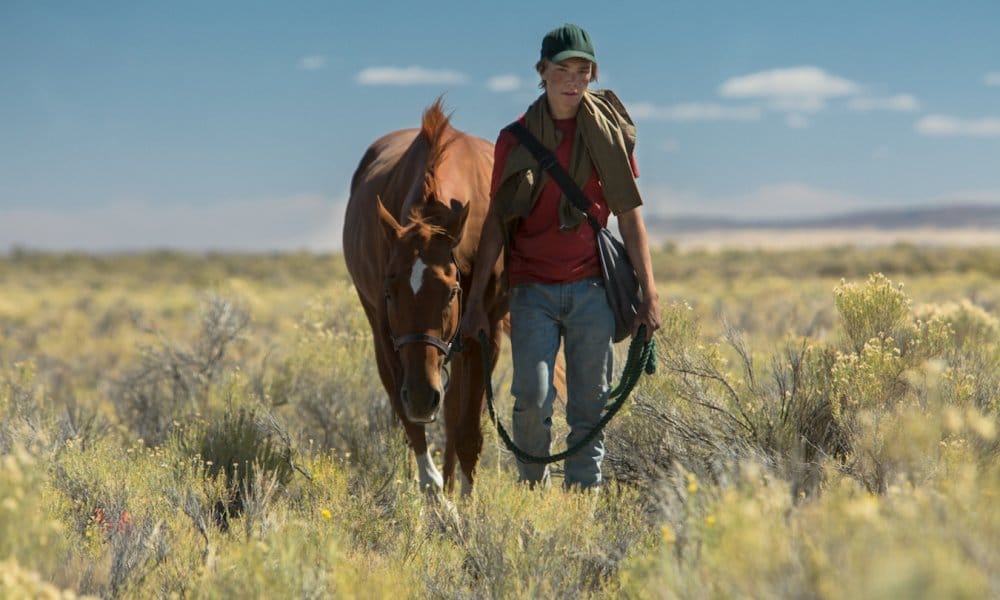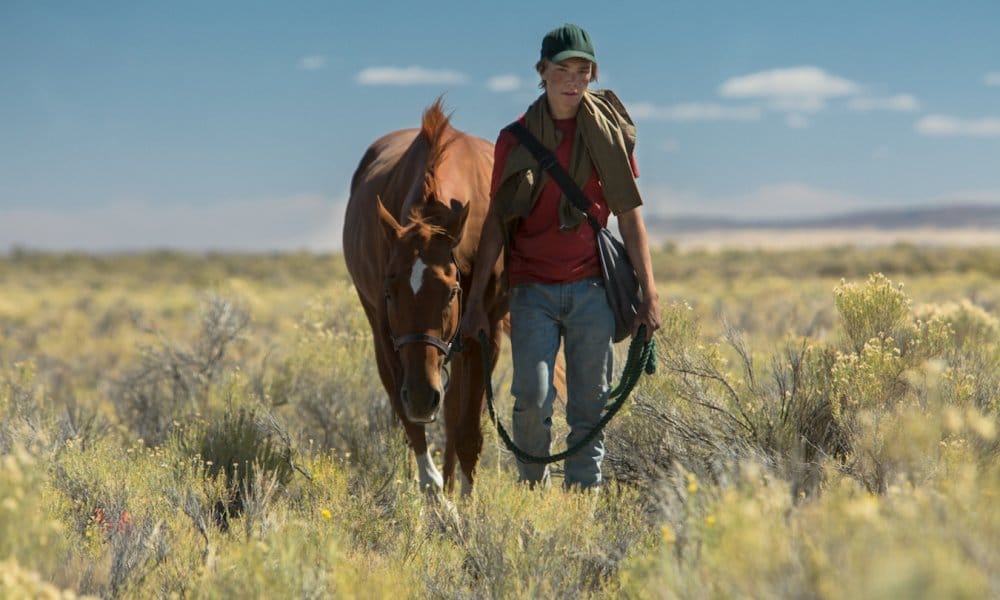 On March 30, writer-director Andrew Haigh will take audiences on a cross-country journey as a young boy, and his best friend head off to find sanctuary in Lean on Pete. The quiet indie film is out to earn its place among the blockbusters quickly crowding the summer schedule and judging from the movie's pedigree, it just might have the stuff.
Lean on Pete follows a kid named Charley Thompson who moves to the Pacific Northwest with his highly unstable father. Charley eventually finds his way to a local racetrack, where he gets a job caring for a semi-retired quarter horse named Lean on Pete. When he finds out that his buddy is bound for slaughter, Charley runs off with Lean on Pete in a quest to find the horse a home.
Throughout his career, Haigh has plumbed the depths of human emotion with a nuance that few other filmmakers can match. The director excels at guiding battered souls through pivotal moments in their life. In 45 Years, for example, Haigh helped Charlotte Rampling to an Oscar nomination as a woman who found herself suddenly questioning the life she built with her husband. Rampling is an undoubtedly talented actress, but part of Haigh's skill in the director's chair is knowing how to make the best use of the talent at hand.
Fortunately, Lean on Pete is chock full of talent. Though you may not recognize the film's lead, Charlie Plummer, just yet, that likely won't be an issue much longer. Plummer has received rave reviews for his last few performances in films like All the Money in the World, and Lean on Pete might just be his breakthrough movie.
As Haig explained in the film's production notes, "I always look for the same thing in my actors, which is sensitivity and subtlety, and Charlie has both of those things … Plenty of actors can locate and act the appropriate emotions, but with Charlie, there is always something happening behind the eyes—something very delicate and hard to articulate, but it feels truthful and honest at all times."
If his past films are any indication, Haig knows just what to do with that style of "tip of the iceberg" acting. Hey, even if Plummer blows it, Lean on Pete is stacked with reliable talent. The supporting cast includes Steve Buscemi, Chloë Sevigny, Steve Zahn, and Travis Fimmel.
This summer is going to deliver a whole lot of big, loud goodies our way. If you need a break from the noise, then Lean on Pete will be your antidote when it hits theaters on March 30.