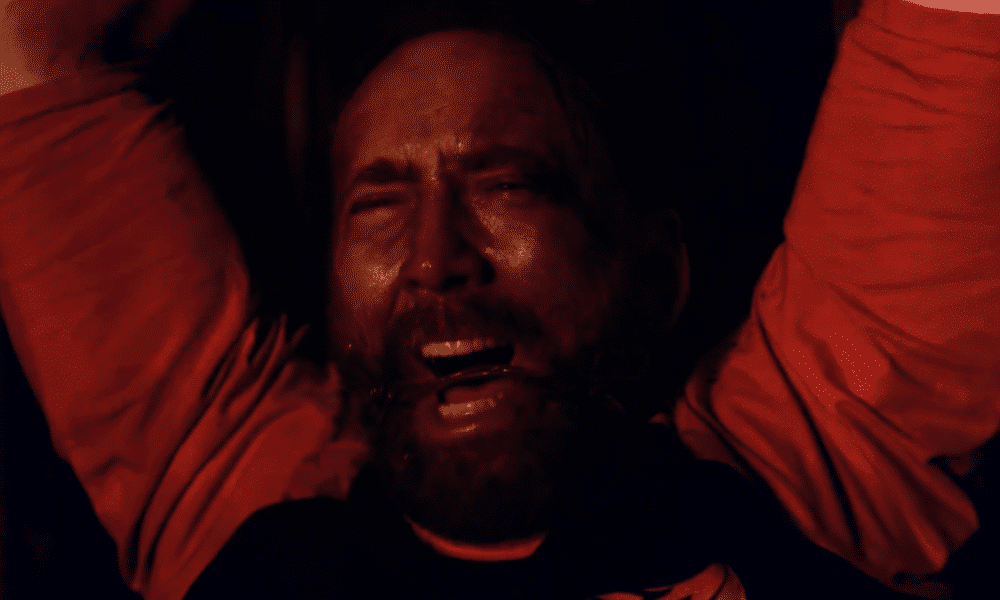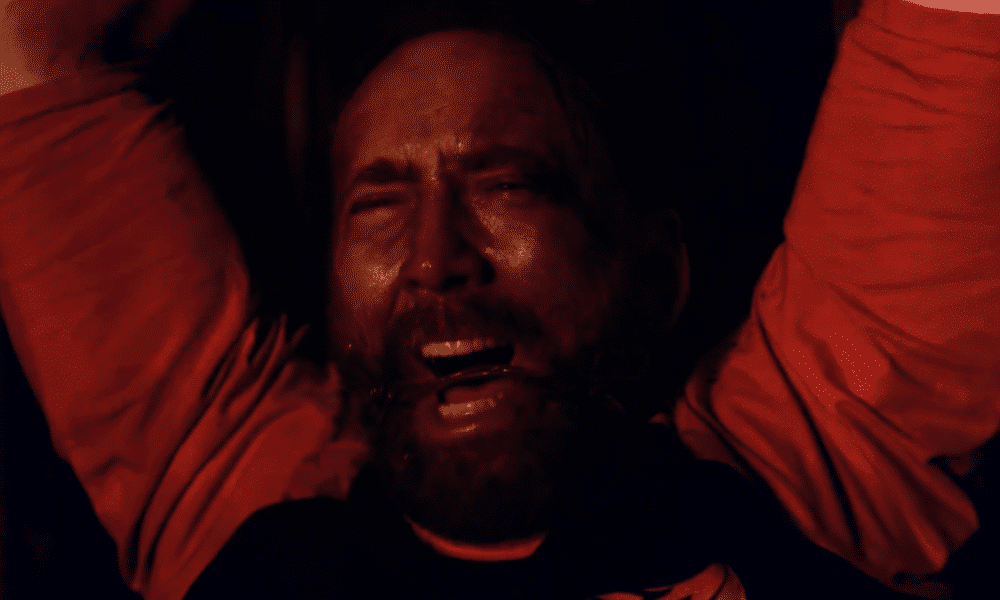 Nicolas Cage has carved an enviable niche for himself in Hollywood. Thanks to a handful of stirring performances, Cage somehow retains his lovable onscreen persona in spite of turning out some real crap (and appearing in some criminally bad wigs). Though the actor's filmography has long since become overwhelmed by mediocre fare, when Cage shows up to work, the entire industry stops to check out the final product.
After a few years of slumber (Mom and Dad wasn't too bad), Cage is turning heads once more thanks to the indie revenge flick Mandy. And though the guy from Face/Off will probably get most of the attention, Mandy is sprung directly from the mind of indie filmmaker Panos Cosmatos. And what a unique mind it is.
Set in a dystopian 1980s, Mandy sees lumberjack Nicolas Cage and his lady friend, the eponymous Mandy (played by Andrea Riseborough), living an idyllic life in the woods. Then, one day, a sadistic cult leader (Linus Roache) takes a shine to Mandy. That's when all hell breaks loose, and Cage must embark on a blood-soaked tale of ultra-violence and gorgeous insanity.
Though Mandy won't hit theaters until September, the movie already made the festival rounds earlier this year. That means that a lot of people have already seen the movie. Judging from second-hand accounts, this dark fantasy has some serious juice. Even beyond the token reviews in the trailer, Mandy is being hailed as Nicolas Cage's best work in years (and his hands down weirdest offering on record).
Violence: Check. Drugs: Check. Gnarly homemade axe: Check. Nicolas Cage: Icing on the cake. Sign me up for Mandy when it rolls into theaters on September 14.