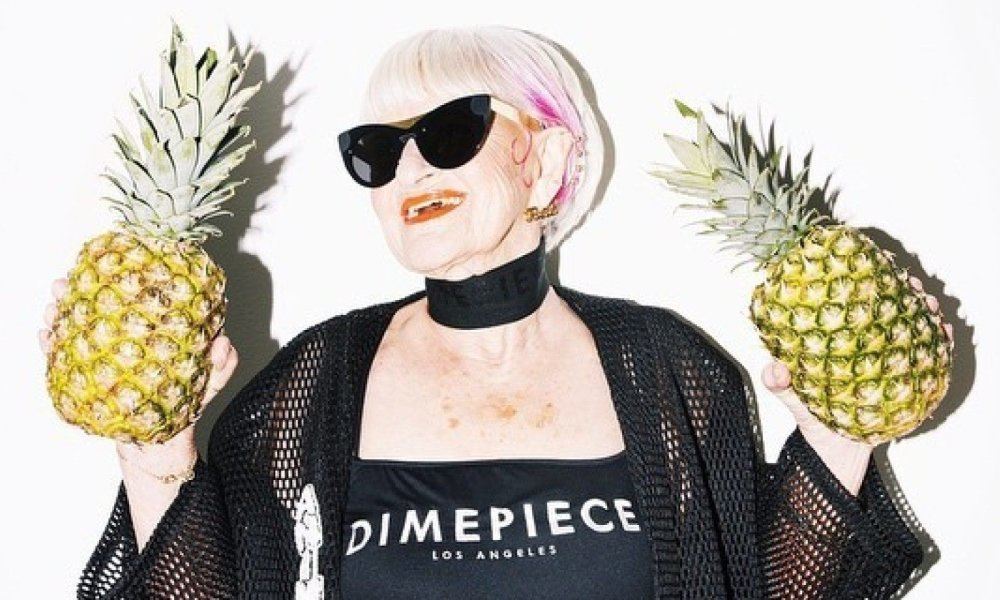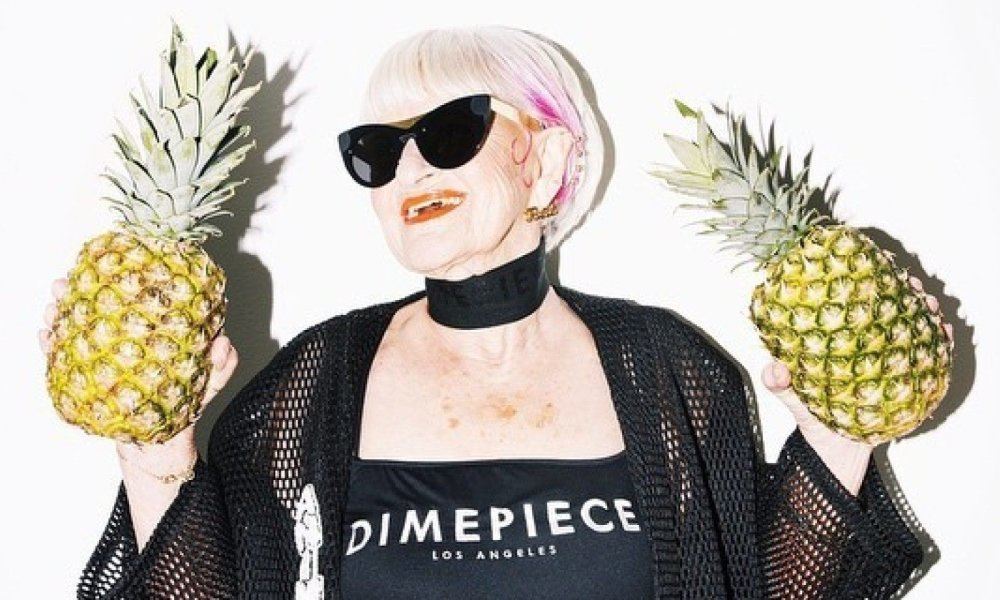 Meet the 87-year-old internet sensation who's on her way to becoming best friends with Miley Cyrus. Seriously, they have the same wardrobe! After meeting Baddie backstage at the 2015 VMAs, Miley said, "Me and Baddie actually have very similar tastes. We probably shop at a lot of the same stores, actually."
Baddie Winkle, born Helen Ruth Van Winkle, decided to reinvent herself after tragically losing both her son and her husband within a matter of years.
Winkle became famous after one of her great-granddaughters, Kennedy Lewis, helped her make a Twitter account. After posting a photo of Winkle wearing Lewis' clothes, she started raking in followers (nearly 5,000 in one day) including Rihanna. Now, Winkle boasts more than 1.3 million Instagram followers and more than 223,000 Twitter followers.
Baddie's hilarious sense of humor (her Instagram tagline reads "Stealing you man since 1928") and unique style has captivated audiences, including a number of A-list stars. Winkle posts a number of photos of herself daily in 70s inspired outfits, smoking marijuana and dancing to popular rap songs like "Flicka Da Wrist," "BBHMM" and "Trap Queen."
Baddie's been recently featured on Nicole Ritchie's show, Candidly Nicole. She's also the face of Dimepiece LA, a clothing brand known for its loud slogans like "Love Don't Pay the Bills" and "Treat Your Girl Right."
During an interview with Cosmo, the Kentucky native noted how her life has changed over the past year. "Dramatically. I get recognized everywhere I go. On the street. Most of the time, college kids. I went to a frat party not too long ago. They were very nice, treated me with open arms, and I took thousands of pictures with everyone there. I am welcome back any time I want to go to one of their frat parties!"
Baddie Winkle hopes "to be an inspiration to some older people, that they will get out more, do more things, and not be sitting on their butt all day. I enjoy being Baddie Winkle! I really enjoy it."
We definitely recommend that you start following one of the coolest grandmas on social media today. Check her out along with some other dope g-mas and their greatest selfies.