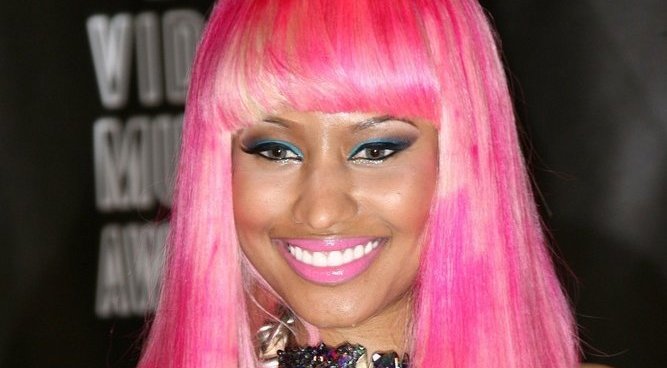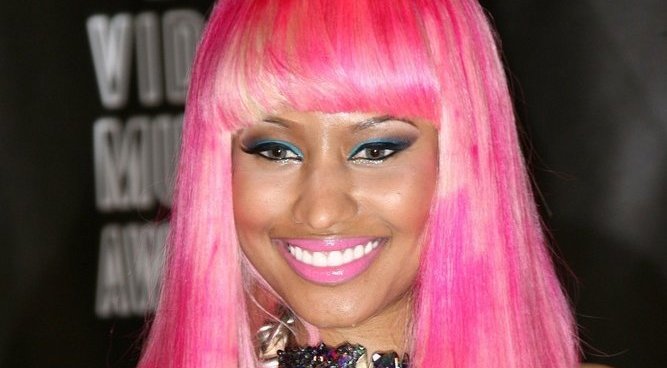 Rapper Nicki Minaj is in development with ABC Family to produce a scripted comedy show. The semi-autobiographical program will be based on the "Anaconda" singer's life as a Trinidadian immigrant growing up during the 1990s in Queens, New York.
The extravagant Minaj was born in Saint James, Trinidad and Tobago, and moved to the U.S. when she was 5 years old. The project will focus on the young Minaj's colorful family life, and the personal and professional evolution that lead to her rise to the top of the musical world.
"Nicki Minaj is a force to be reckoned with at everything she touches," said Karey Burke, ABC Family's EVP Programming and Development. "Nicki is an international superstar, yet not everyone knows how inspiring and hilarious her true story is, and we can't wait to share it with the world."
The yet-to-be-titled show will be executive produced by Aaron Kaplan of Kapital Entertainment, Kate Angelo (Sex Tape), who wrote the pilot, Stella Bulochnikov, Brian Sher (Boss) and Gee Roberson, along with Nicki Minaj herself.
"This is one of the more unique adventures I've ever embarked on," said Minaj. "I couldn't be more proud and excited to team up with an amazing group of people to give the world something really special."
The rapper has racked up some pretty impressive accolades over the years. She studied at Manhattan's prestigious LaGuardia High School and had ambitions of becoming an actress before she found musical success. She is the first solo female artist to have 7 concurrent singles on the Billboard Hot 100 chart. She is one of only two artists in history to sell a million copies of five songs in one year (the other is Adele). She also has the highest digital sales of all female artist, with over 50 million track sales between her solo and feature performances. Furthermore, her double-platinum song "Anaconda" set the record for most Vevo views within 24 hours.
The hardworking Minaj has also had a few acting and voice roles over the years, including Ice Ace: Continental Drift, The Other Woman and the upcoming Barbershop 3, not to mention her stint as an American Idol judge.
The larger than life singer/actress/dancer/diva will apparently appear in the single camera series, but to what extent is unclear. It may just be a narration role, but with her penchant for crazy voices, alter-egos and outrageous costumes, it's bound to be fun. #YoungNicki is already trending on social media.
So, do you think this will be another immigrant family in America retro-sitcom like Fresh Off the Boat, only with a Caribbean twist? Let us know if you'll be tuning in.