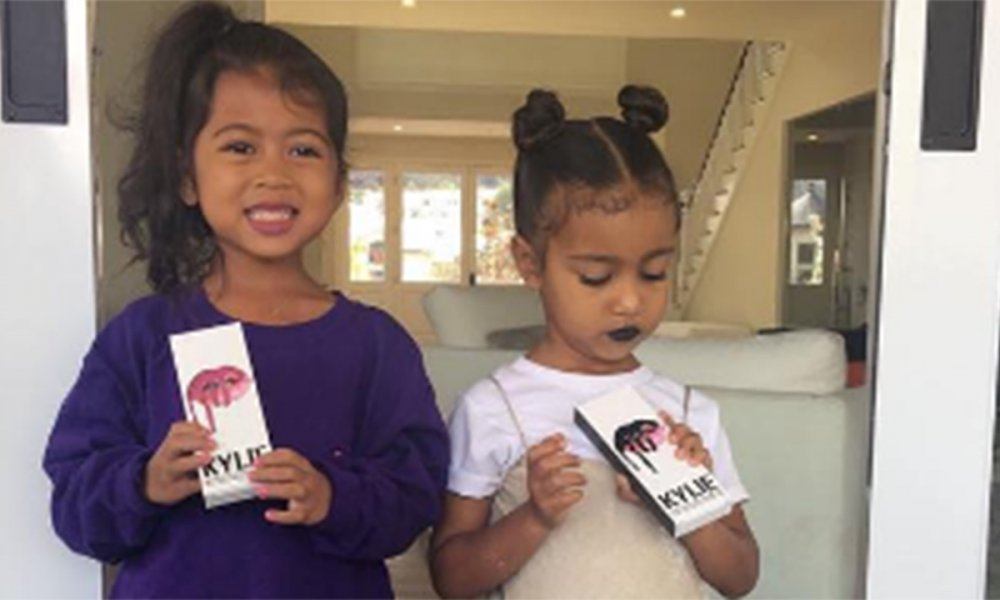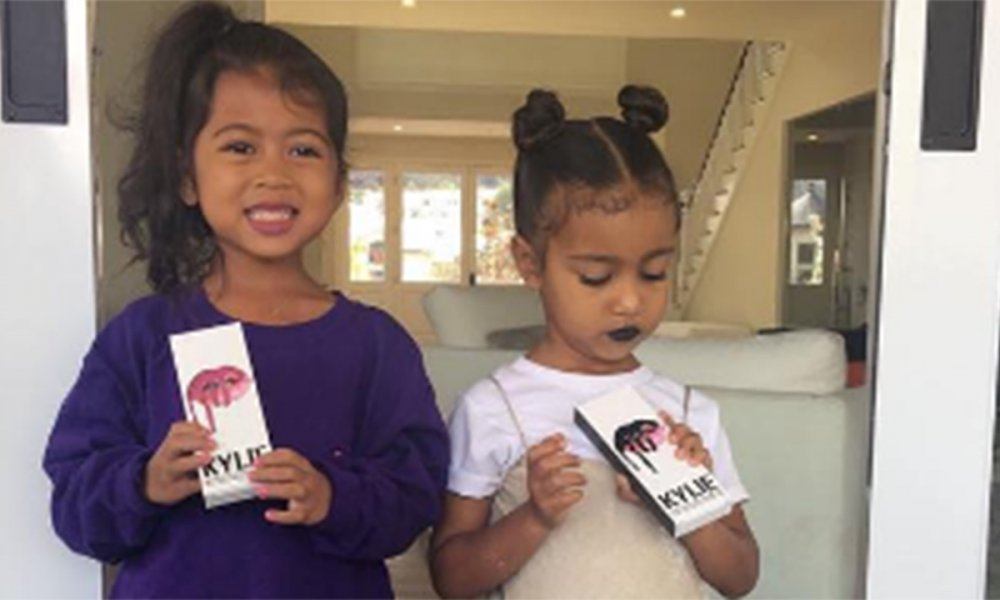 North West might be only three-years-old, but the daughter of Kim Kardashian seems to be starting early with makeup experimentation. At least when she's being supervised by aunt Kylie Jenner.
Over the weekend Kylie shared some videos to Snapchat of North and her friend Ryan Romulus, wearing some of the shades from Kylie's Lip Kit brand. North donned the black color of lipstick, while Ryan went with pink. Kylie posted a snap first applying the lipstick to North who sat patiently through the process, and then another where she asked if she liked it, to which North replied "yeah" and seemed to growl in happiness at the camera.
One snap was captioned: "What happens at auntie Kylie's, stays at auntie Kylie's."
The makeover occurred at a birthday party for Tyga's son King Cairo, who was turning four. The theme for the birthday party was Ferrari (despite the age of four being a bit far from driving age.) These kids, they grow up fast.
In addition to lipstick application, the party also featured inflatable slides, horseback rides, a trampoline, and a Ferris wheel. Kylie praised her boyfriend's work on Snapchat as well.
"He did such a good job. World's best dad."