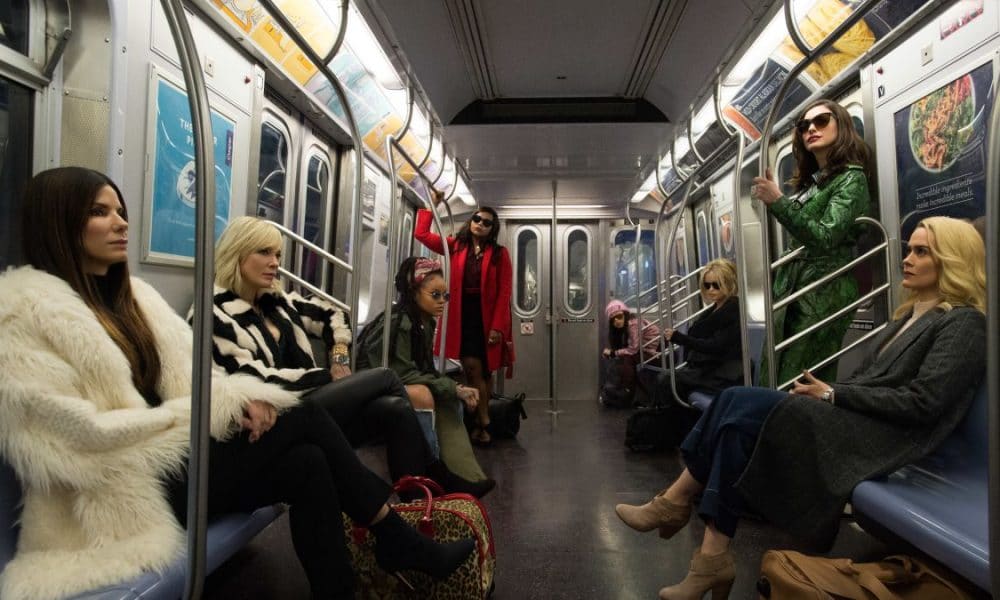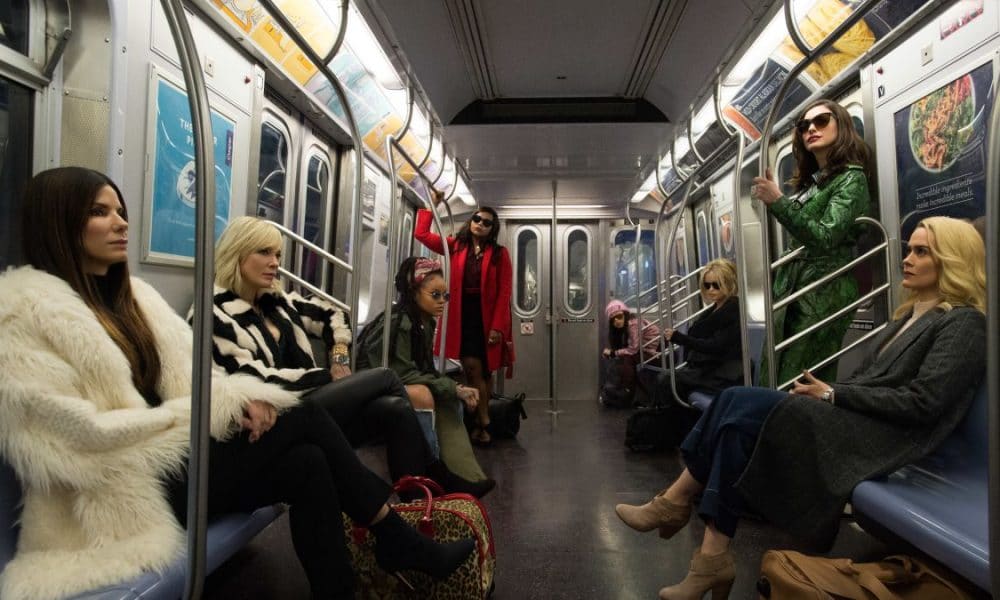 Yesterday, the official trailer for Ocean's 8 premiered. An offshoot of the successful movie series from the 2000s starring George Clooney, Brad Pitt, and Matt Damon, the newest entry into the Ocean's universe features Sandra Bullock as Debbie Ocean (Clooney's character's sister) working alongside her gang of fellow criminals Cate Blanchett, Sarah Paulson, Mindy Kaling, Jaime King, Awkwafina, Rihanna, and Helena Bonham Carter.
Anne Hathaway appears as the mark, Daphne Kluger, for the heist planned to take place at the annual Met Gala.
"In 3 1/2 weeks, the Met will be holding its annual ball — and we are going to rob it," Debbie Ocean explains to her co-conspirators in the trailer. "$16.5 million in each of your bank accounts five weeks from now."
Unfortunately, the criminal crew will encounter one problem during their planned robbery: "This is the most sophisticated security in the world."
The appeal of this movie lies solely with the cast. A group of award-winning, critically-acclaimed actresses with a wide range of talents ensure that Ocean's 8 will, at the very least, be a watchable jaunt. However, there's something about a group of female crooks risking their freedom to steal a diamond necklace worth $150 million that seems a bit gender-biased. Sure, diamonds are an obvious commodity for any convict to hone in on for a major score, but for a female-lead movie, it would have been nice for the group to focus their sites on a mark that's not associated with physical attractiveness or the adage, "Diamonds are a girl's best friend."
Additionally, there's nothing about the plot that stands out as unique. Upon several viewings of the Ocean's 8 trailer, any viewer can easily pick apart the storyline and guess what twists and turns the movie has in store.
While Ocean's 8 appears to be a shallow heist movie hoping to build on the existing admiration for the previous films, hopefully the cast can elevate the material and bring something new to the genre.
Ocean's 8 hits theaters on June 8, 2018.