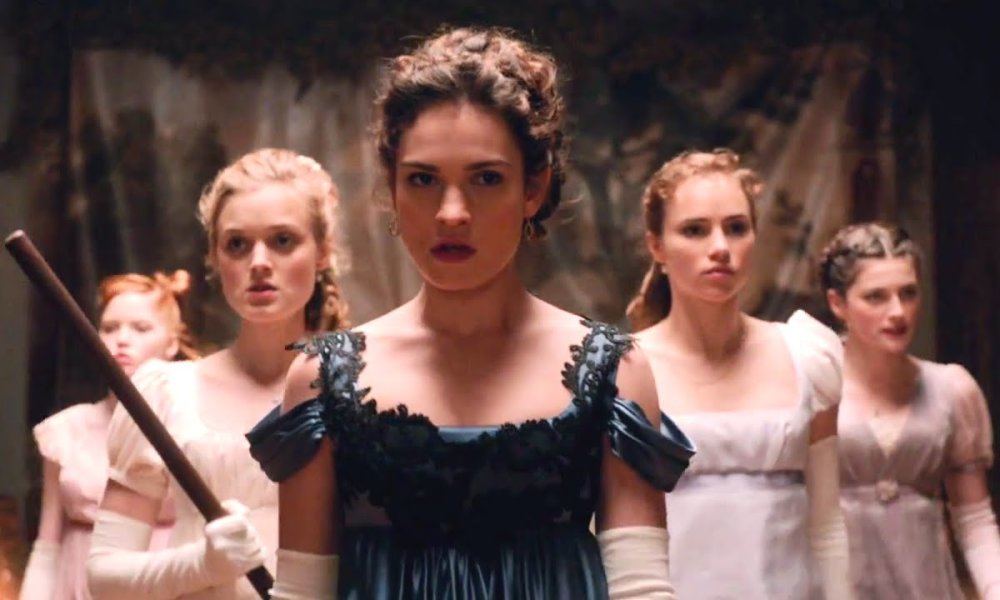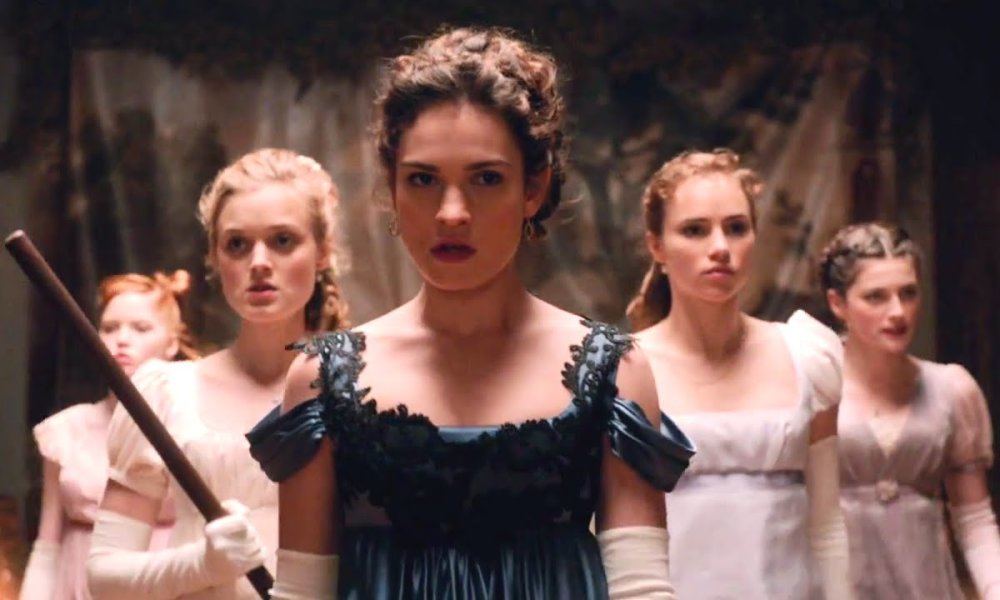 For those of you who've always thought that Jane Austen's work could use way more kung fu and violence, Pride and Prejudice and Zombies is for you. One wouldn't think there'd be a big audience crossover between fans of 18th century romantic literature and fans of the walking undead, but when Seth Grahame-Smith's 2009 novel was released, both audiences and critics fell in love with the parody that saw Austen's classic characters dealing with a horde of pesky zombies.
Directed by Igby Goes Down helmer (and huge Zac Efron fan) Burr Steers, Pride and Prejudice and Zombies stars a butt-kicking Lily James (Cinderella) as Austen's heroine Elizabeth Bennett. Of course, in this version of the tale, Bennett isn't a tittering young woman one the prowl for a man; she's the headstrong leader of a cadre of fierce lady warriors who've been trained by their father (Game of Throne's Charles Dance) to take down zombies by the dozen. Of course, you can also expect a healthy dose of Victorian romance, as well, in between the slicing, dicing and decapitation.
The cast is rounded out by a who's who of British veterans and newcomers. Basically, if you watch Downton Abbey or Game of Thrones, you'll have a fond appreciation for the majority of the cast.
The film adaptation of Grahame-Smith's novel may have a murky February 5 release date (classically a film release graveyard), but that doesn't mean that it's not a hotly anticipated premiere. Check out the trailer if you're in the mood for some Monday excitement.