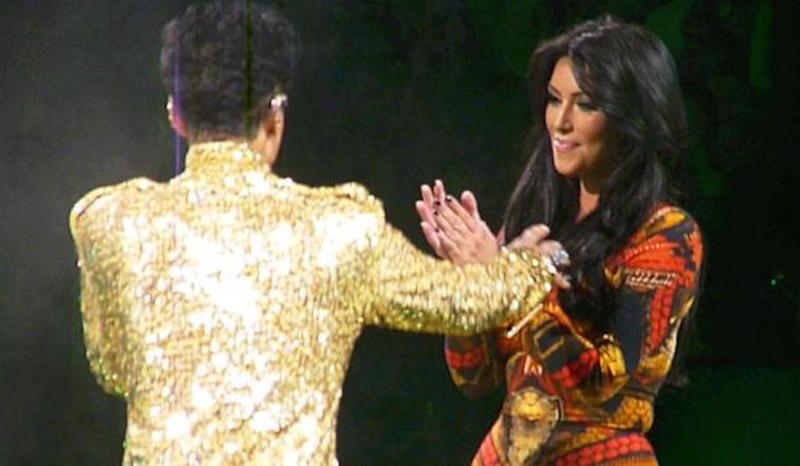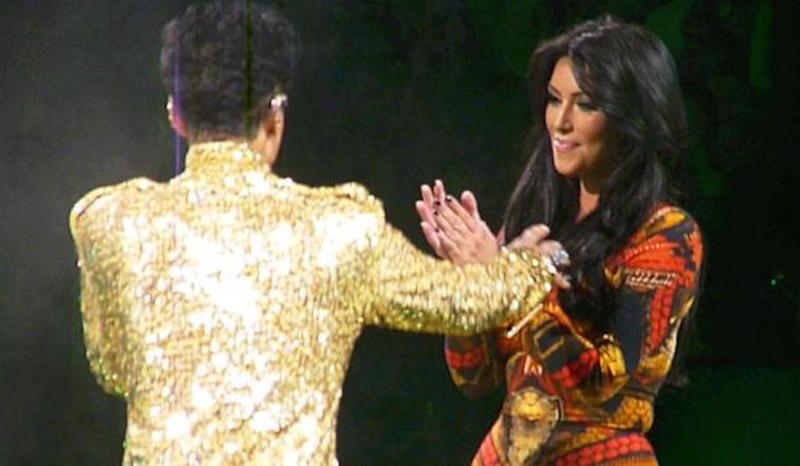 In the midst of the touching memories of Prince that have been flooding the internet since the star's untimely passing, there are also the entertaining moments to remember. One of which, was the moment that Prince kicked Kim Kardashian off his stage.
It was 2011, and Kim was in the audience at his show at Madison Square Garden. What seemed to go down that night was that Prince invited Kim up onto the stage to dance with him but she ended up freezing out of nervousness instead. He then said "Get off the stage" as he basically pushed her away. This behavior is actually pretty telling about Prince's star power, because Kim doesn't exactly seem like the stage fright type.
Perhaps Prince was totally accustomed to people freezing up in front of him however, (or at least forgiving), because he later gave Kim another chance and brought the reality star back onto stage. The second time he pulled her up Kim "redeemed" herself by dancing.
Went up on stage AGAIN! This time I redeemed myself! We all danced while Prince played the piano! Wow! What a night!

— Kim Kardashian West (@KimKardashian) February 8, 2011
Kim was probably hoping that this memory would go unremembered in the many great Prince moments that could be recollected this week. Plus her own tweets about it at the time pulled only around 100 likes and just this week one of her tweets gathered 22,000. But no such luck. If there is anyone that people actually want to witness having embarrassing moments, it's probably Kim Kardashian.