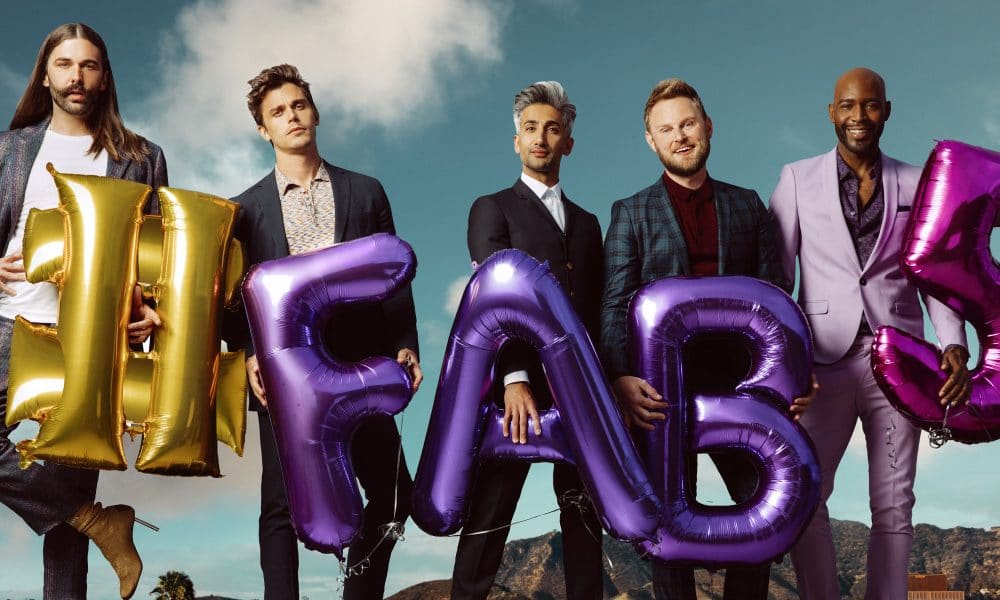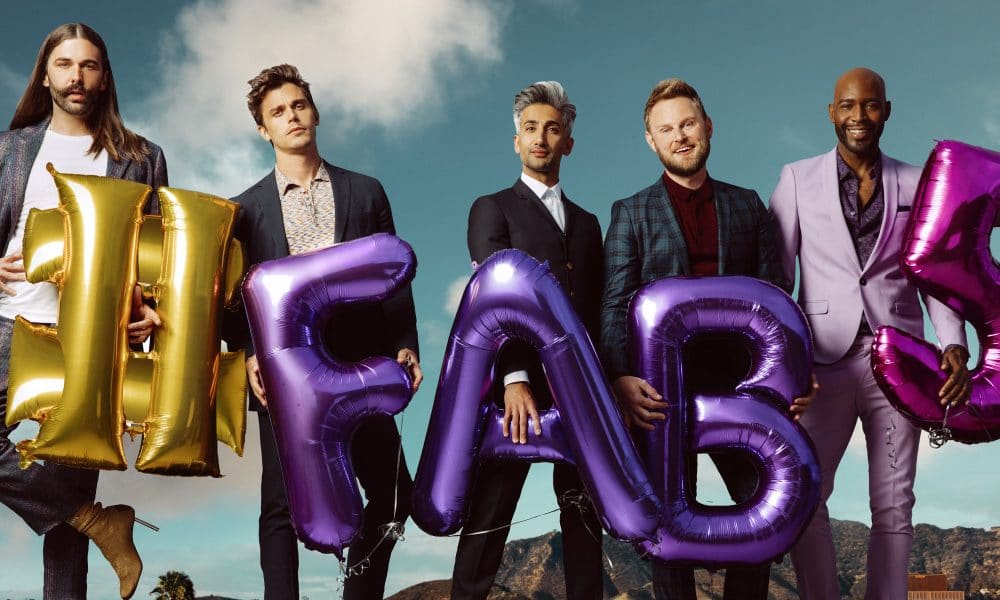 The fab five are making their return to the small screen in less than two weeks. The hit Netflix remake dropped its first official trailer on Monday, highlighting even more tear-filled transformations for its third season.
This season the Emmy-winning series will take on its first lesbian makeover! The cast's fashion expert, Tan France, did share some details with comedian Hasan Minaj a few weeks ago about the experience: "We have our first lesbian on the show this year and she's formidable. What we do with her, you're going to love it."
During an interview with E! News, food and wine expert, Antoni Porowski, spoke more broadly about the new episodes, and assured us that there'll be plenty more tears: "Inclusivity and diversity continues to be the focus of our MO, of what we're out there to do. I think people are going to se a lot of differences in Kansas City, but they're going to see maybe more and understand a little more clearly that we are all the same, our struggles are the same, to show up for our families, to be better lovers, friends, parents children, like these are all human experiences. It doesn't matter which coast or which country you're in, it's all something you can relate to."
The show's cast featuring Bobby Berk, Karamo Brown, Tan France, Antoni Porowski, and Jonathan Van Ness, are excited to take on new challenges in a new city – moving from Atlanta, Georgia to Kansas City, Missouri.
Season 3 will premiere on Netflix on March 15. Check out the trailer: