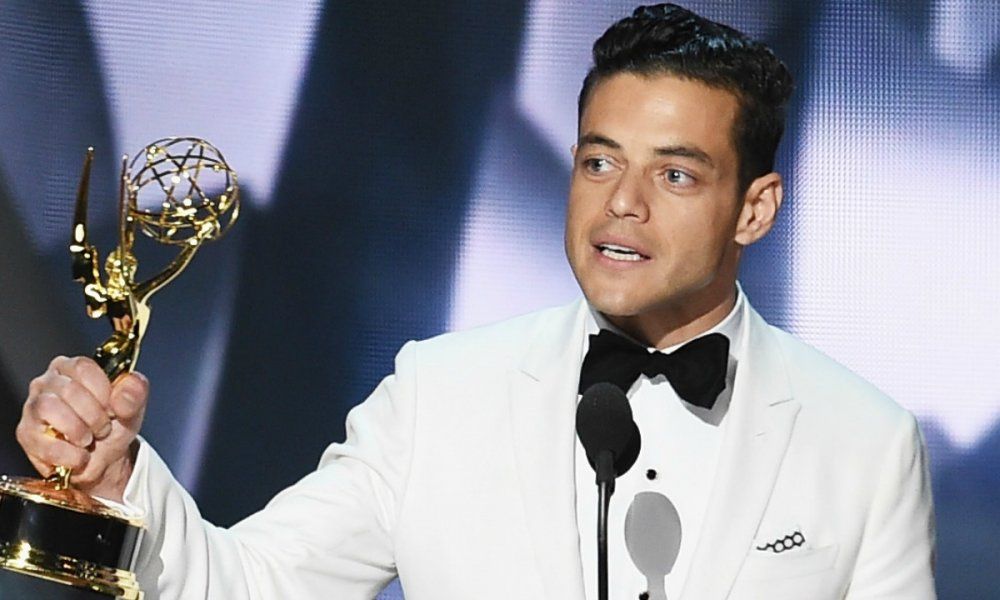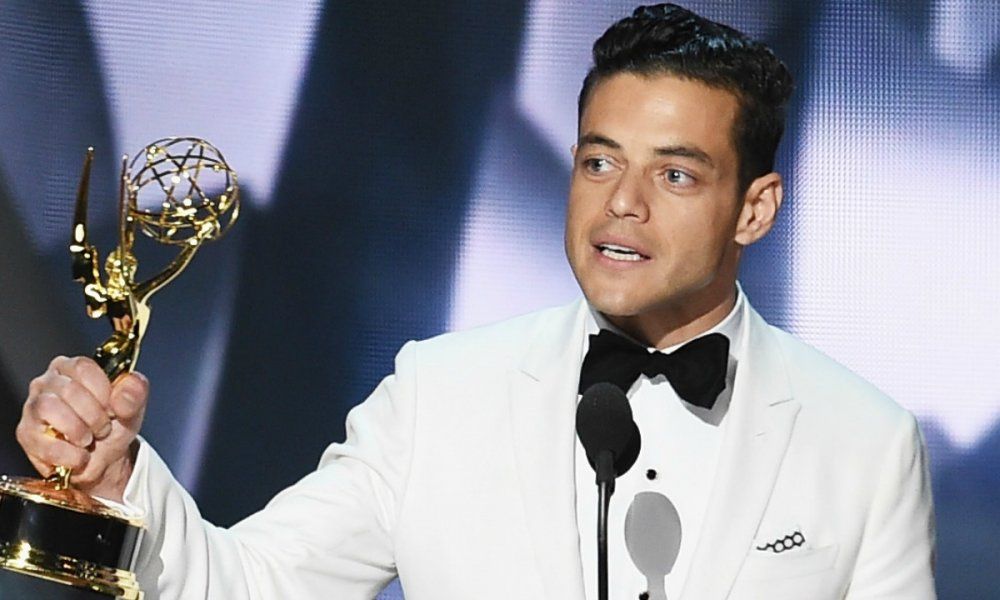 Rami Malek was awarded the Emmy for Outstanding Lead Actor in a Drama Series on Sunday night, making him the first minority to win the award in 18 years. The 35-year-old actor is of Egyptian descent and hopes that his success will help pave the way for others.
He seemed emotional when he took the stage to accept the award for his role on Mr. Robot.
"Please tell me you are seeing this too. For me to stand here as not the typical leading man and to have come home with this speaks a lot about where we're headed. I think we can keep going a lot further in that direction, not just in entertainment, but socially and politically, and strive to be as progressive as possible."
This year Rami beat out Kyle Chandler, Kevin Spacey, Matthew Rhys, and Bob Odenkirk to take home the win, and he wasn't the only minority to come out on top. Master of None's Alan Yang won his first Emmy with Aziz Ansari, and he used the time to discuss diversity.
"There are 17 million Asian Americans in this country, and there are 17 million Italian Americans. They have The Godfather, Goodfellas, The Sopranos…we got Long Duk Dong. We have a long way to go."