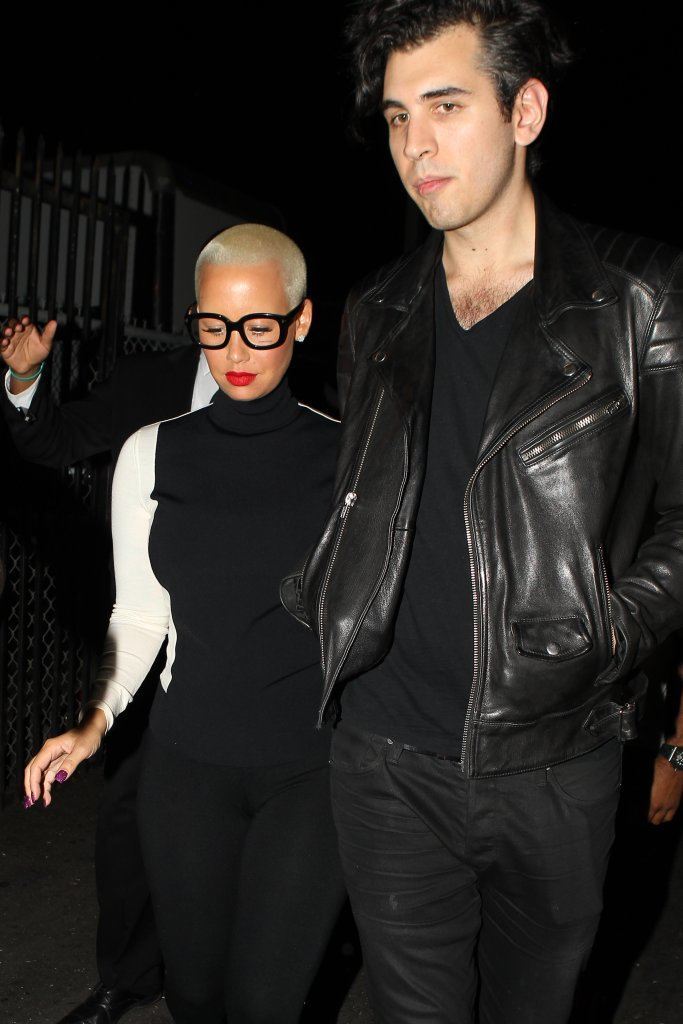 Rumors were spreading that an alleged affair between Amber Rose and Nick Cannon was the reason behind both of their divorces.
But apparently it's not Nick Cannon that she's interested in. It's Nick Simmons, Gene Simmons' son.
Nick Simmons and Amber were seen dirty dancing last night at Hollywood's Playhouse until the wee hours of the morning.
The pair was even seen leaving the club together, arm-in-arm. Amber and Nick even left in the same car.
Last week Amber and Nick were spotted dining together, but the couple did not seem intimate. Last night, however, sources say that they were "all over each other."
Meanwhile, Wiz Khalifa was at LAX looking rather down. We hope the best for the two of them and especially for their son, Bash.