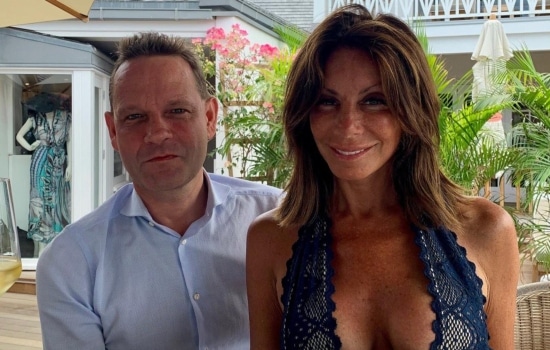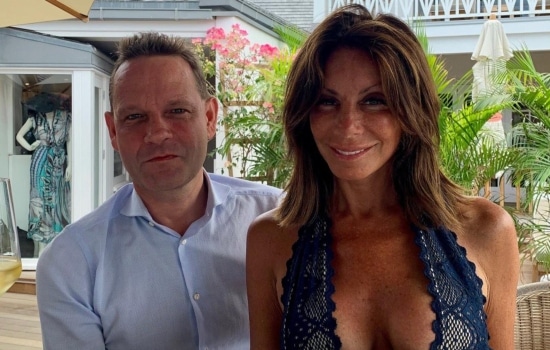 Real Housewives of New Jersey resident pot stirrer Danielle Staub is engaged, again! Just two weeks after finalizing her divorce from her husband of less than a year, Marty Caffrey, Staub seems to have hooked a Duke.
Staub is reportedly "very much in love" with businessman Oliver Maier. The reality star told People: "I'm madly in love… I'm feeling elated and excited for the next stage of my life. I'm going to marry the man of my possible dreams and hopefully I'll spend the rest of my life in bliss."
But, Danielle admits it wasn't love at first sight: "I quite frankly couldn't stand him when I first met him…He's so strong-willed, and at first, I read that as rude, and arrogant and entitled. It wasn't until I got to know him that I saw the other side."

Maier proposed early Thursday morning while the two visited the Cheval Blanc maison in St. Barths.
The couple will reportedly tie the knot on Monday at a ceremony at the Justice of the Peace in New York City. Co-star Teresa Giudice is expected to be in attendance.
Maier, who is German and French, works as the managing director of Speyside Equity, a private equity firm based out of New York City. He's also the Duke of Provence, his family owns 15 vineyards in the South of France as well as two castles. Their marriage would mean that Staub would become a duchess when the pair tie the knot.
This will be Maier's second marriage, while it's Staub's fourth marriage and 21st engagement "Here we go again," she jokes.