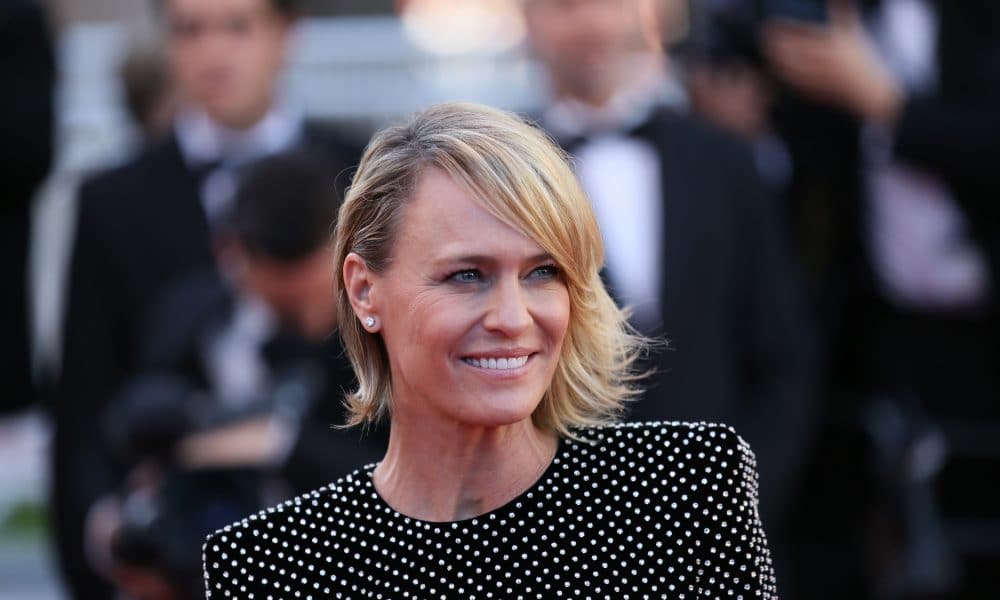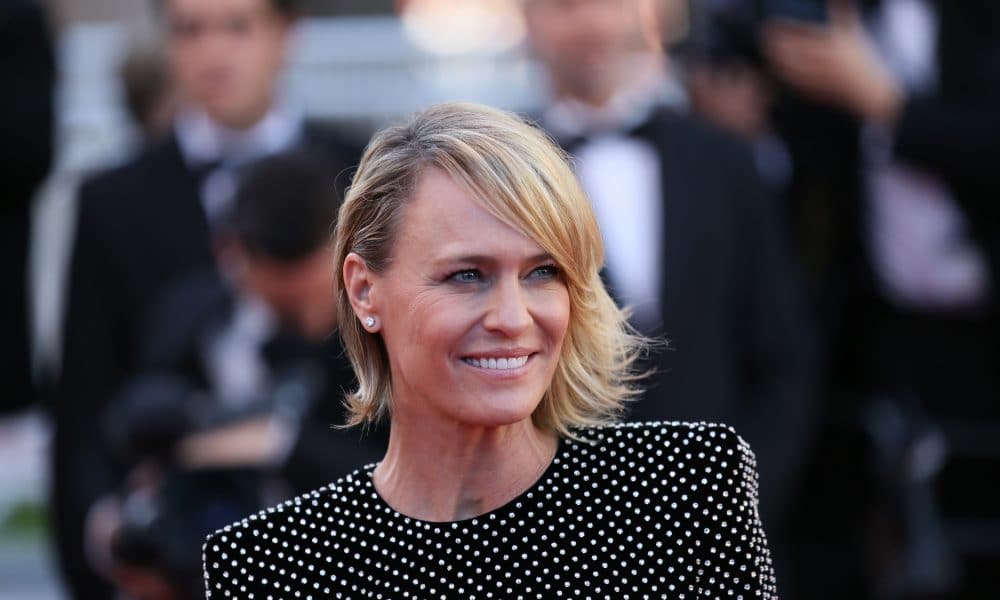 In her first interview since sexual misconduct allegations were levied against her House of Cards co-star Kevin Spacey, Robin Wright discussed the Netflix series' final season along with her relationship with her former on-screen husband.
"We were coworkers, really," Wright told Savannah Guthrie at NBC News. "We never socialized outside of work. [It was a] respectful, professional relationship. He was so great with me. He was never disrespectful to me, so that's my personal experience. That's the only thing that I feel I have the right to talk about."
The exclusive interview aired during a segment on Monday's episode of the Today show.
"Kevin and I knew each other between action and cut and in between setups where we would giggle," Wright added. "I didn't know the man. I knew the incredible craftsman that he is."
Demonstrating extraordinary grace under pressure, not unlike her House of Cards character Claire Underwood, Wright addressed how the show's cast and crew reacted to the allegations against Spacey.
"I think we were all surprised, of course, and ultimately saddened," she commented about the claims against Spacey. "We forged ahead and we were so thankful that we were able to complete the series as planned."
Interestingly enough, Wright's House of Cards character pushed her husband out of the role of United States president in the season five finale, ending the episode with the prophetic quote, "My turn." As both the lead actor and new President Underwood on House of Cards, Wright's rise to power on the series almost too-perfectly coincided with Spacey's downfall.
A message from the President of the United States. pic.twitter.com/yx0P3qyHfW

— House of Cards (@HouseofCards) July 4, 2018
The full interview with Wright along with other House of Cards cast members will air in its entirety before the sixth and final season premieres. Netflix has not yet announced an official premiere date.