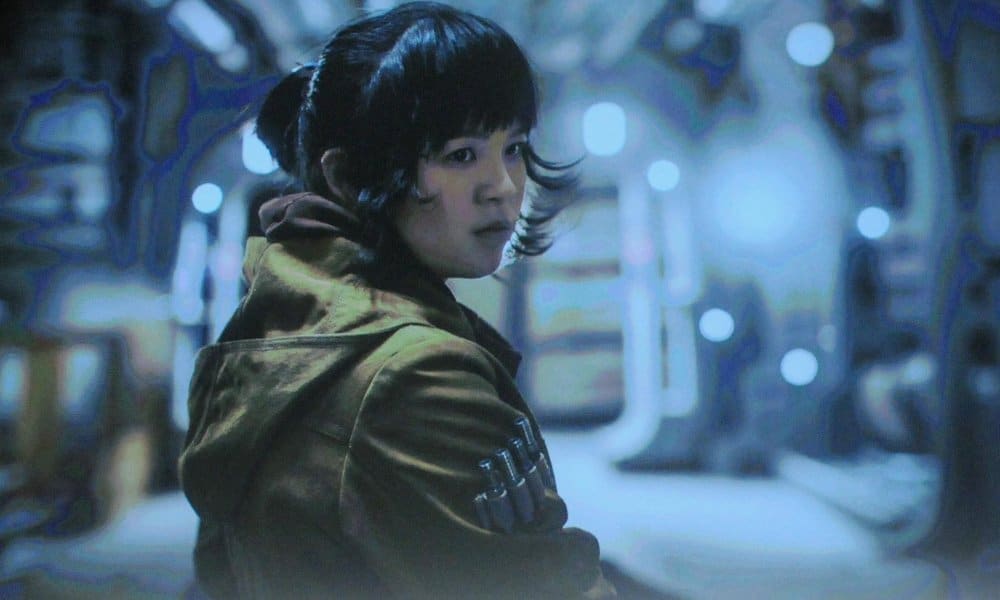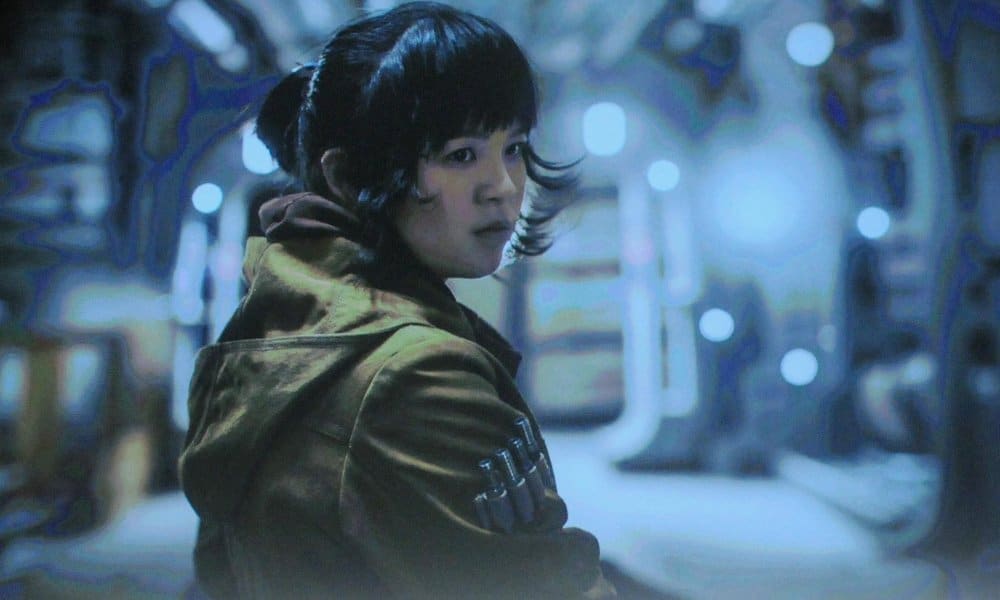 This article contains spoilers for Star Wars: The Last Jedi.
Even though some fans have gone so far as to edit the Wookieepedia page for Star Wars: The Last Jedi character Rose Tico with racist insults, Kelly Marie Tran's performance speaks for itself. The first ever woman of color to have a leading role in the franchise, Tran isn't just a talented actress, she's also a Star Wars fangirl.
Jeez. Racists have been attacking @WookOfficial. The history of changes in the last day to Rose Tico's page is shocking and sad. #StarWars fans should be better than this. pic.twitter.com/LQM3WXhOnO

— Bryan Young (@swankmotron) December 19, 2017
In the eighth installment of the Star Wars saga, our main characters embark on their separate journeys to either assist or destroy the Resistance. Rey (Daisy Ridley) is off with Luke Skywalker (Mark Hamill) trying to learn the ways of the Jedi. Poe Dameron (Oscar Isaac) is struggling to remain a relevant leader in the Resistance with Vice Admiral Holdo (Laura Dern) leading the charge.
And then there is Finn (John Boyega), a former Stormtrooper still unsure of his place in the galaxy. As soon as Finn fears the First Order will triumph over the Resistance, he packs up and heads for an escape pod so he can find Rey and hide out the ensuing doom. Until Rose realizes who he is, and unknowingly, reminds Finn that he is a Resistance hero.
She and Finn join forces to find a master hacker to help defeat the First Order on Canto Bight. It is there that Rose encounters a trio of slave children who she inspires with her bravery and intelligence. The movie actually ends with one of these kids holding a Rebellion ring that Rose gave to him, serving as a vital reminder that the spark of the Resistance will always live on.
On Crait, during the final stand between the Resistance and the First Order, Rose potentially sacrifices her life to save Finn and the remaining rebel fighters. Her last words to Finn, "We're going to win this war not by fighting what we hate, but saving what we love" is one of the most important lessons of the movie.
So bigoted, narrow-minded cretins can edit the Wookieepedia page all that they would like because the fact remains: Rose Tico is one of the most inspirational characters in Star Wars: The Last Jedi.