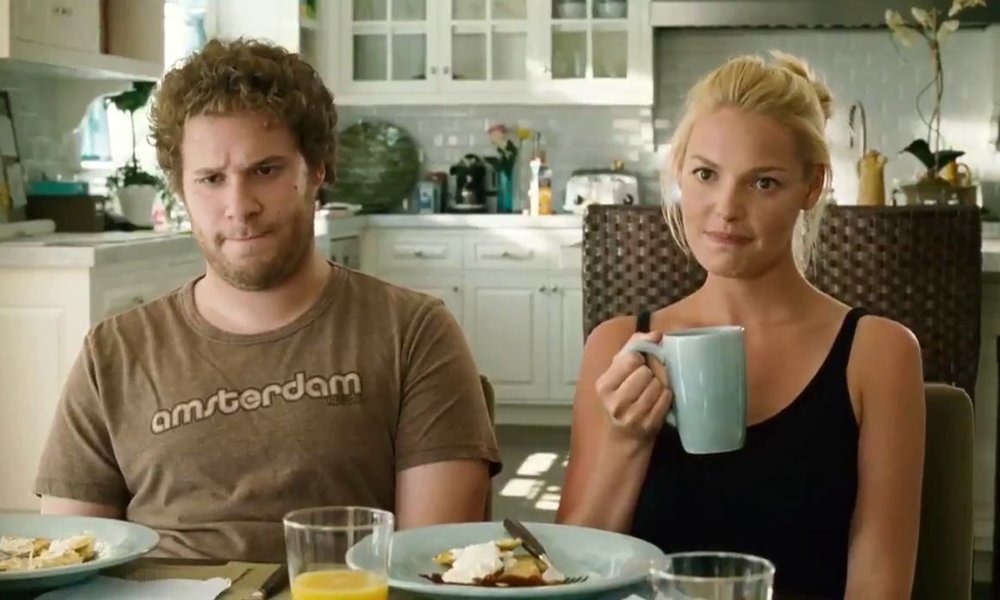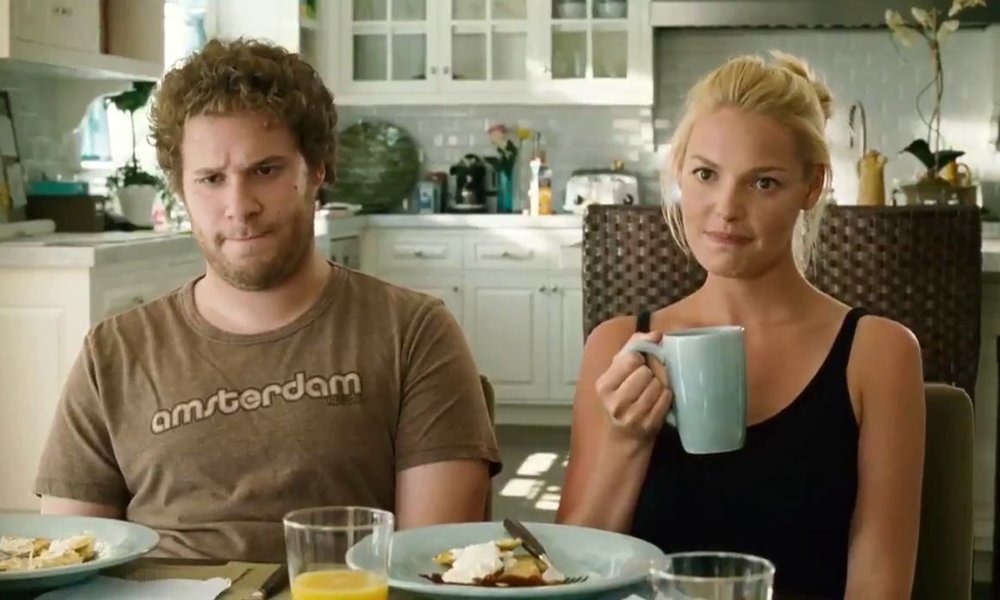 Seth Rogen and Katherine Heigl seemed to have a bit of a feud going on following their 2007 film Knocked Up. Katherine was quick to criticize the film for the way that it portrayed women versus how it portrayed men. Katherine said in an interview that it was hard for her "to love the movie."
A couple years later Seth went on Howard Stern's show and joked about Katherine's movie The Ugly Truth.
"That [movie] looks like it really puts women on a pedestal in a beautiful way," he said.
Judd Apatow added:
"I hear there's a scene where she's wearing … underwear … with a vibrator in it, so I'd have to see if that was uplifting for women."
However Seth has now cleared things up on Watch What Happens Live.
"No, I was never mad. I was never that mad, honestly, and I assumed she didn't want to work with us anymore, honestly, because she seemed to not like the result of the work we did together."
He went on to say:
"She did not seem entirely pleased with it afterward. I think that was the root of everything. But honestly it was so long ago, and I have damaged my brain so badly in the last few years, I have a hard time even recalling what it was about or even who was supposed to be mad at who, and I have no bad feelings towards her at all, honestly."