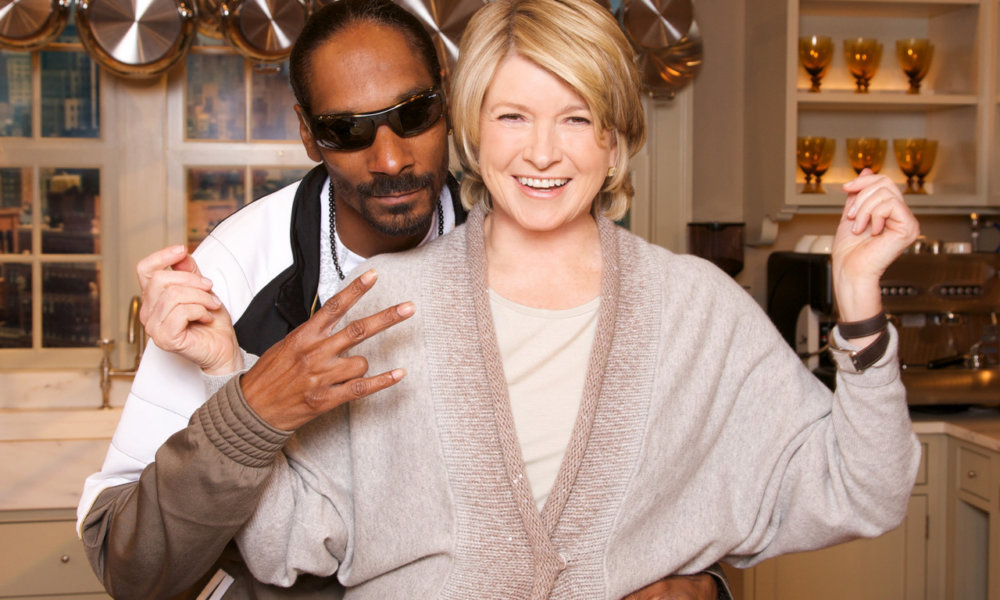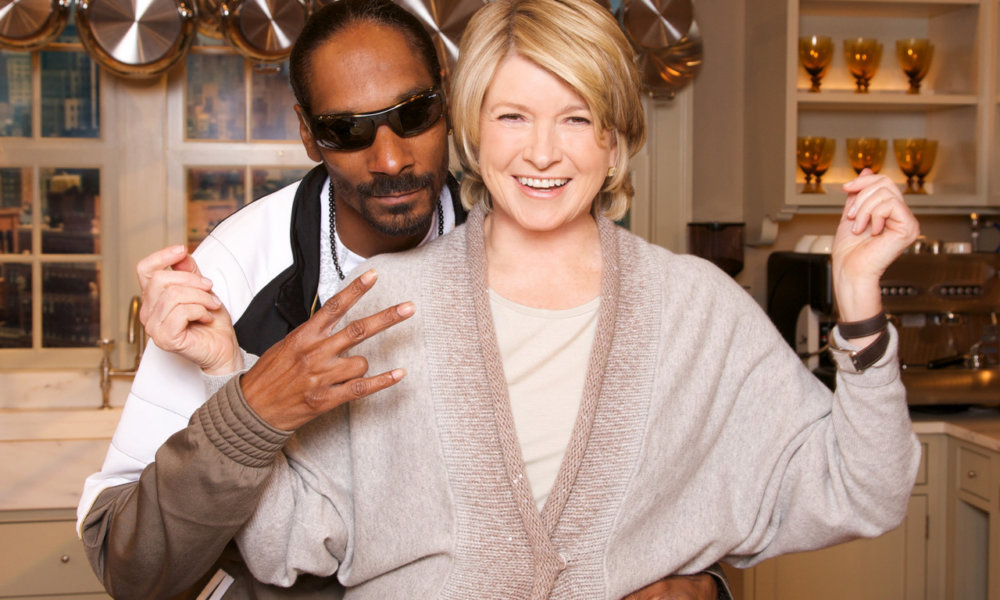 Snoop Dogg and Martha Stewart will be joining forces to star in a new VH1 show that's set to air this fall. The cooking show, currently entitled Martha and Snoop's Dinner Party, will feature the duo preparing a meal for their celebrity friends each episode.
Snoop said:
"My homegirl Martha and I have a special bond that goes back. We're gonna be cooking, drinking and having a good time with our exclusive friends. Can't wait for you to see how we roll together!"
In a teaser for the show Martha added that "Our new show is rizzle, dizzle for shizzle."
She also said that:
"At our dinner party, we will exemplify America's fascination with food, entertaining and celebrity. Martha and Snoop's Dinner Party will redesign the traditional food competition shows in a new, different and very funny way."
Snoop and Martha have collaborated together in the past, when they cooked some dishes together in 2008 for Martha Stewart Living. They were also seatmates in 2015 for Justin Bieber's roast on Comedy Central, and earlier this summer were together on the ABC game show $100,000 Pyramid.
The VH1 and Logo president Chris McCarthy shared his excitement about the show.
"We're thrilled to partner with Martha Stewart and Snoop Dogg, two of pop culture's biggest icons. Good parties are filled with fun, food and unexpected guests. Wait til you see what happens at Martha and Snoop's Dinner Party; it will be unforgettable."