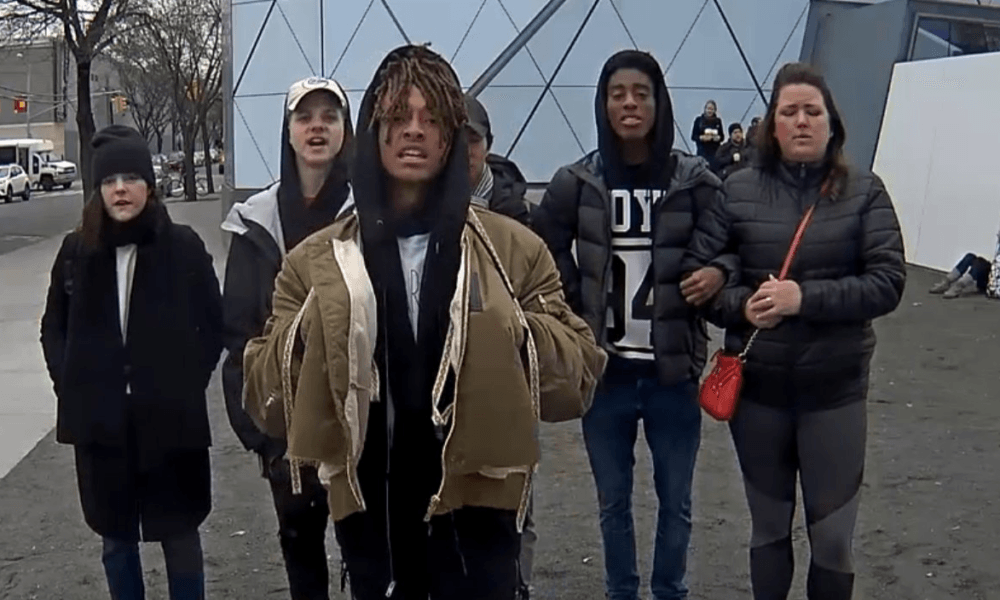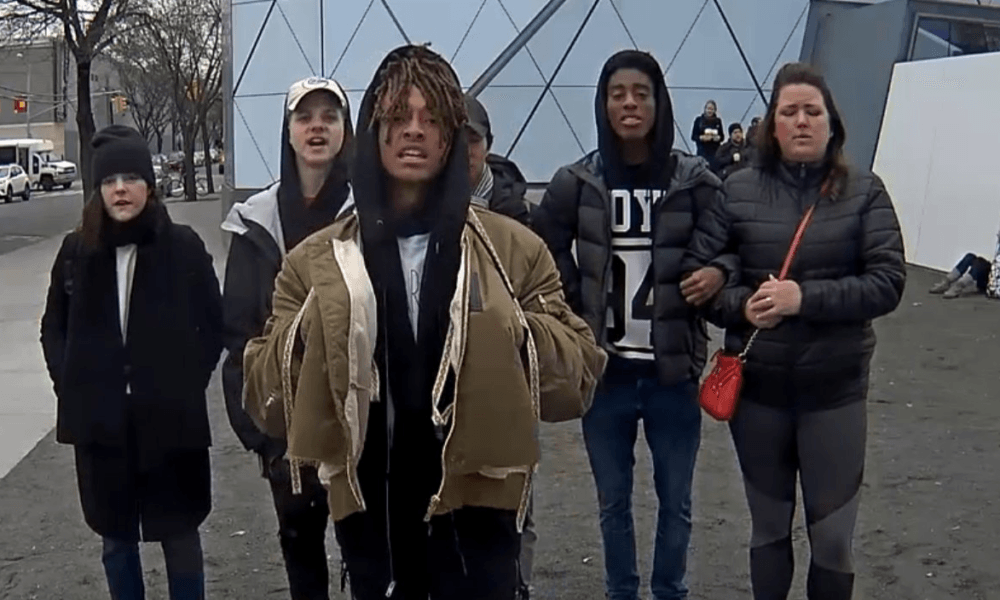 Shia LaBeouf's most recent performance art piece is a direct protest of Donald Trump…and it's going to last the entire four years that he's in office.
The project involves a camera that has been set up on an outside wall of the Museum of the Moving Image in New York. "HE WILL NOT DIVIDE US," as it's titled, encourages people to speak to the camera and say the phrase as many times as they feel.
The video states that "The mantra 'HE WILL NOT DIVIDE US' acts as a show of resistance or insistence, opposition or optimism, guided by the spirit of each individual participant and the community."
The livestream will continue to play day and night without interruption until Trump's term ends.
Shia was on location to kick things off on Friday but stood offscreen for the most of the time. One of the first participants to take part was Jaden Smith who stayed for about two hours.