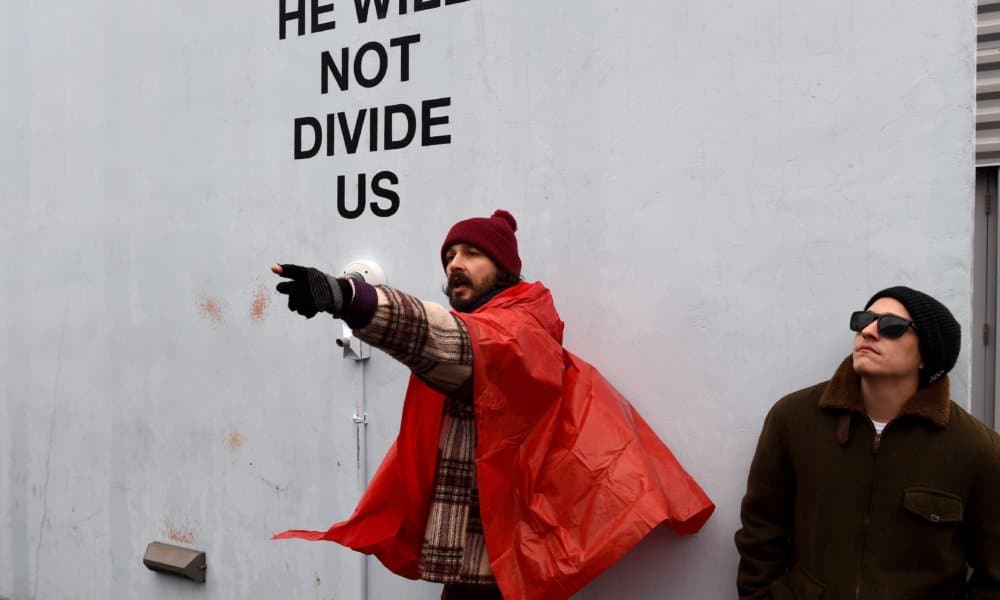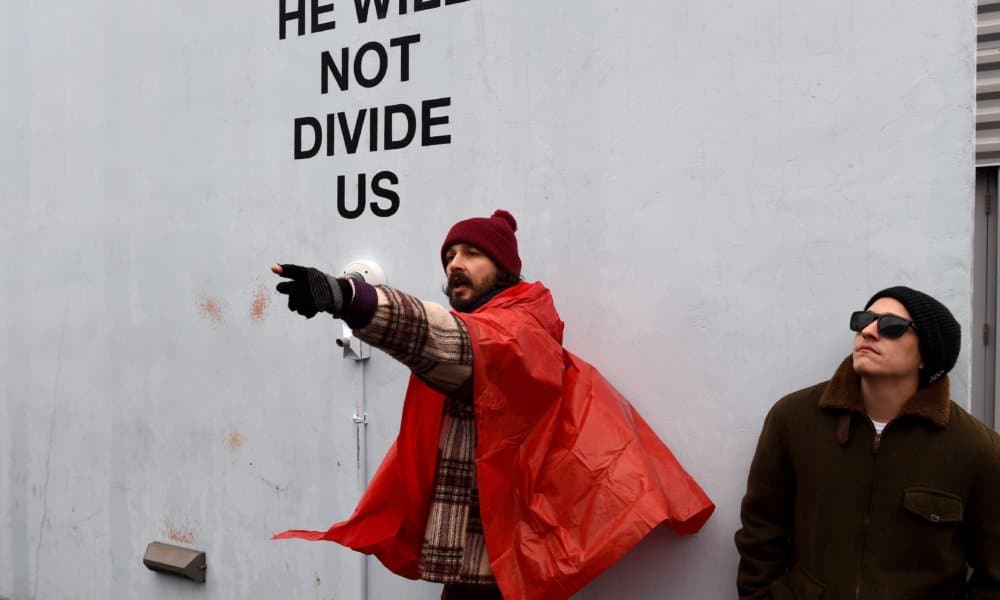 Shia LaBeouf had plans to keep an anti-Trump art installation live streaming for the entire four years that the president will be in office, but now the museum has shut down the project.
The Museum of the Moving Image released a statement about the decision saying that it was a hazard.
"The installation created a serious and ongoing public safety hazard for the museum, its visitors, its staff, local residents, and businesses. While the installation began constructively, it deteriorated markedly after one of the artists was arrested at the site of the installation and ultimately necessitated this action.
"We are proud to have launched this engaging and thought-provoking digital art installation which was experienced by millions of online viewers worldwide. Until public safety concerns overrode the intent of the installation, HEWILLNOTDIVIDE.US generated an important conversation allowing interaction among people from many backgrounds and with different viewpoints. However, ending our engagement with the installation is the most prudent path forward to restore public safety to the Museum, its visitors, staff and the community."
The live stream has been shut down and the screen currently reads "THE MUSEUM HAS ABANDONED US."