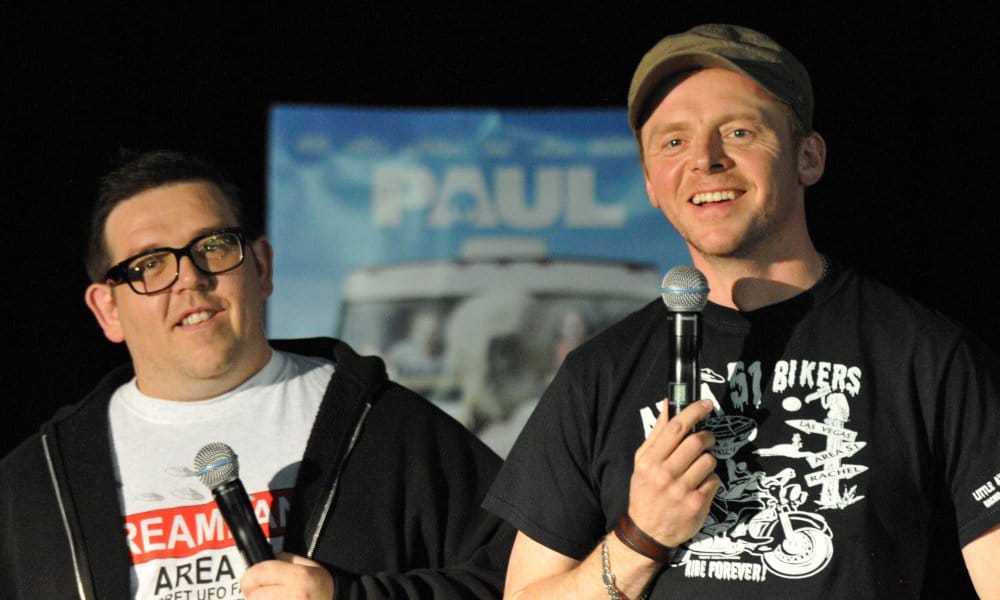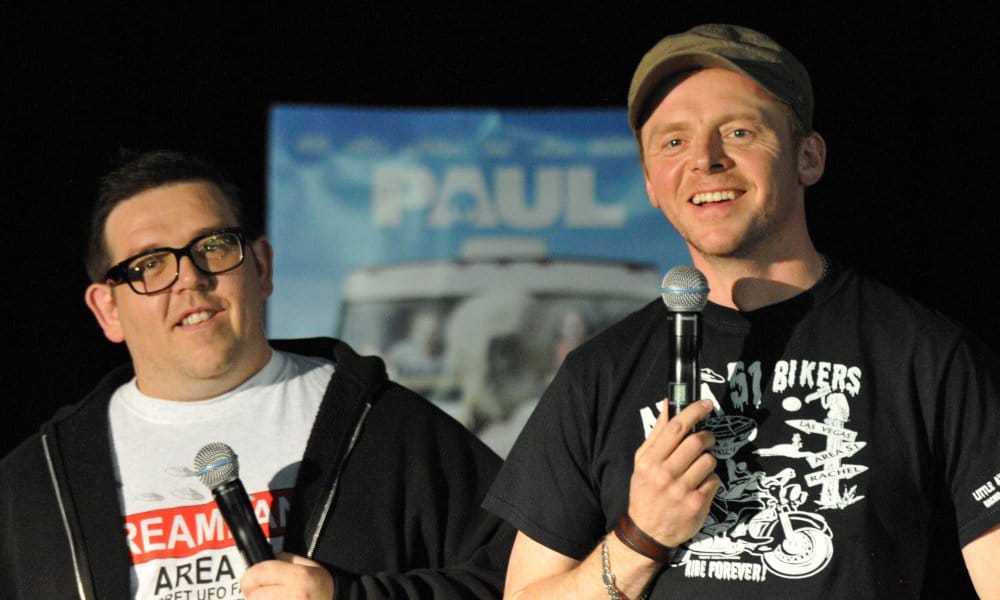 Simon Pegg and Nick Frost have been very busy since launching their own production company, Stolen Pictures. The British comedy duo recently completed filming on a horror-comedy film, Slaughterhouse Rulez, and moving on to their next project: Truth Seekers.
The half-hour sitcom series follows three paranormal investigators as they review new cases each week. While there is not currently a release date for the series, Pegg and Frost know precisely what direction they want to take with it.
"Each episode is going to be an adventure, a potential haunting or something," Pegg told Variety. "It'll start as a very parochial idea, a very small business venture for these people, but it will expand as the series goes on to be something far more global. It's a language everyone understands, the mystery of the unknown."
Pegg and Frost are no strangers to the horror genre. Their Three Flavours Cornetto trilogy interpreted popular horror tropes (zombies, utopians, and extraterrestrials) through a comedic lens. The same applies to their first film without the backing of a major studio, Slaughterhouse Rulez, which tells the story of a demon who terrorizes a boarding school after being released from its subterranean home because of fracking.
This isn't Pegg's or Frost's first foray in the small screen. The two worked on the Channel 4 sitcom Spaced from 1999 to 2001. Both starred in the series, and Pegg co-created and co-wrote it along with Jessica Stevenson.
As Stolen Pictures build momentum, Pegg shared that he and Frost established the company because they are "breaking free of our past commitments." He went to say that "eventually everything will be Stolen Picture" as he and Frost shift their focus from multi-million dollar blockbusters.
"I'd rather have a lot less money and make a film or a TV series and have a great time doing it then put it through a million processes and people you don't know and you don't respect creatively," Pegg commented.
Currently, Stolen Pictures is an eight-person team including Pegg, Frost, CEO Miles Ketley (Fox Searchlight and Bad Wolf), James Serafinowicz, and Nat Saunders. Slaughterhouse Rulez is scheduled to hit theaters in the UK on September 7.