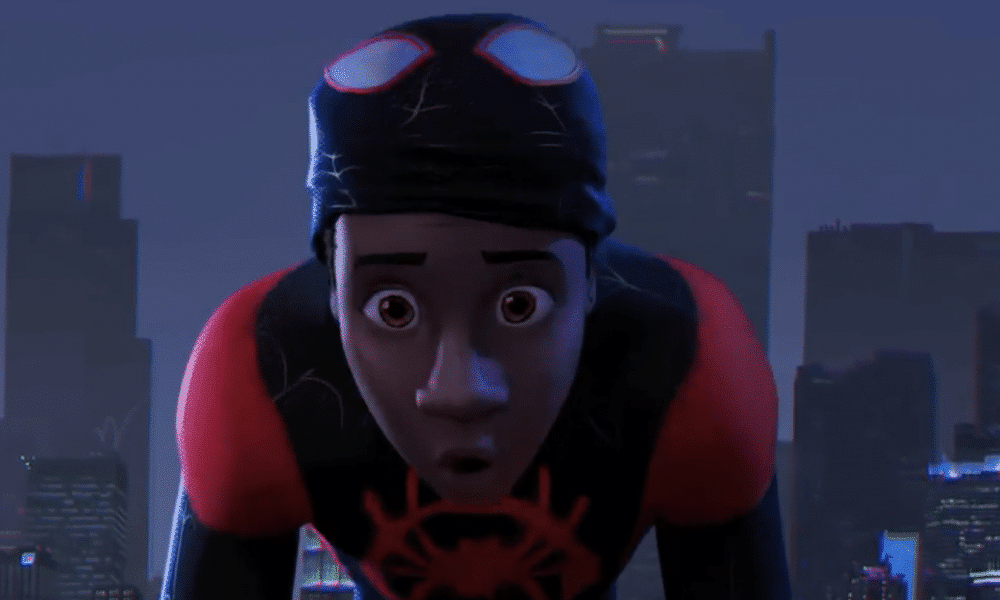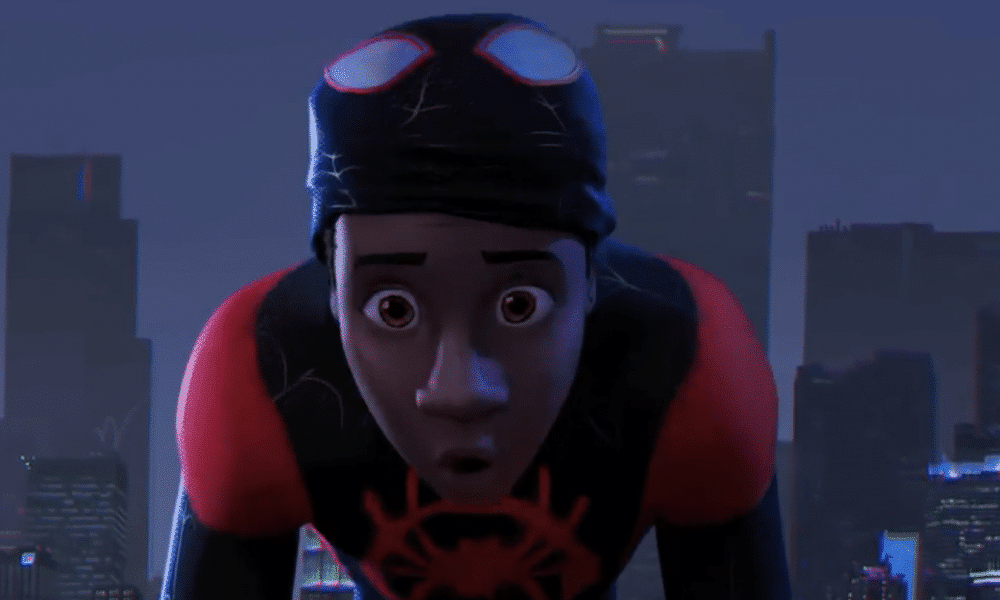 On Wednesday, Sony Pictures revealed the first trailer for Spider-Man: Into the Spider-verse, Phil Lord and Chris Miller's next animated movie.
The trailer introduces audiences to Miles Morales, a nerdy Brooklynite with more than a few similarities to an old-school Peter Parker. The teenage kid lives in a world where an aged Spider-Man (New Girl's Jake Johnson) is already slinging his way across New York's skies. Morales (Dope's Shameik Moore) indulges his Spider-curiosity one night and ends up apprenticed to the Webhead.
Writers and producers Chris Lord and Phil Miller, best known for their work on The Lego Movie, have created a charming, family-friendly Spider-verse that's chock full of welcome faces (Hailee Steinfeld swings through as Spider-Gwen) and undeniable danger (Liev Schreiber lends his voice as The Kingpin while Mahershala Ali shows up as Prowler). The newest Spider-Man movie even snagged Lily Tomlin as Aunt May.
That's to say nothing of the inventive animation and kinetic comic-book-style cinematography. This first glance at the movie indicates things are firing on all cylinders. It's funny, the combat looks exciting, and the voice cast is clearly on top of their game. If Sony isn't careful, they may stumble into two successful Spider franchises.
Spider-Man: Into the Spider-verse will arrive in theaters on Christmas Day.