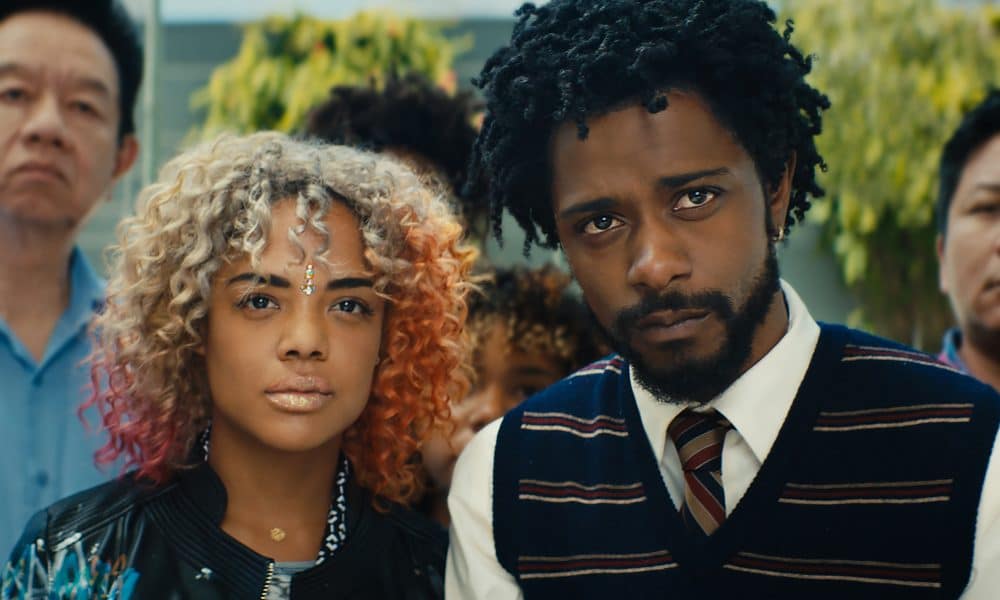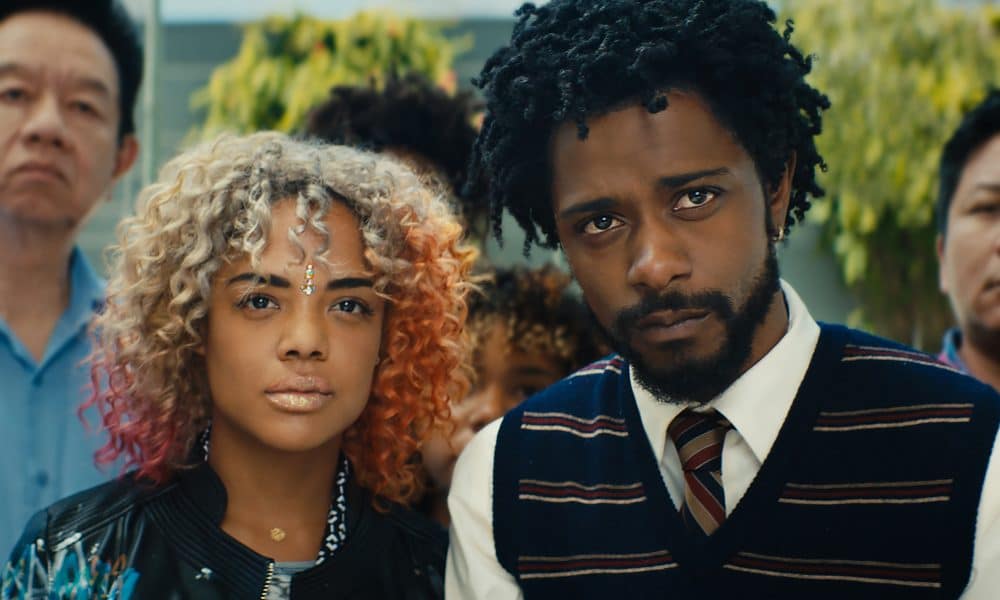 Summertime means a trip to the local movie theater, and even on the weeks when there isn't a superhero movie opening big, 2018 is still chock full of incredibly notable films that will scratch your movie itch, no matter what you're in the mood for. Here are three of the best opening this weekend.
Sorry to Bother You — In Boots Riley's ambitious, inventive, and straight-up insane movie, Get Out's Lakeith Stanfield plays Cassius Green, a customer service rep who finds himself plummeting down the rabbit hole when he discovers that using his "white voice" helps up his sales numbers to an incredible degree. The scathing social satire also stars Tessa Thompson, Terry Crews, Armie Hammer, and David Cross as Cassius' White Voice.
Looking for an outrageous indie arthouse flick? This is your jam.
Skyscraper — If you're feeling the summer heat (and, at this point, who isn't?) then give your brain a rest with The Rock's latest adrenaline-fueled happening, Skyscraper. In the film, Johnson stars as Will Sawyer, an amputee and FBI vet who works as a structural engineer. When some trouble goes down during the inspection of the world's tallest building, Sawyer must overcome fire, terrorists, his fake leg, and a whole bunch of other hurdles to save his family (and the day). Neve Campbell appears, as well, as The Rock's wife.
Eighth Grade — Remember how cringe-inducing your tweenage years were with comedian Bo Burnham's debut feature film, Eighth Grade. Elsie Fisher plays Kayla, an average thirteen-year-old girl who's struggling to get through her last week in middle school. The sleeper hit garnered huge buzz at Sundance earlier this year, and on its theatrical release, it's gaining even more acclaim. The film is being praised as hilarious, sensitive, and timely.
If you like to laugh while you cry, check it out.