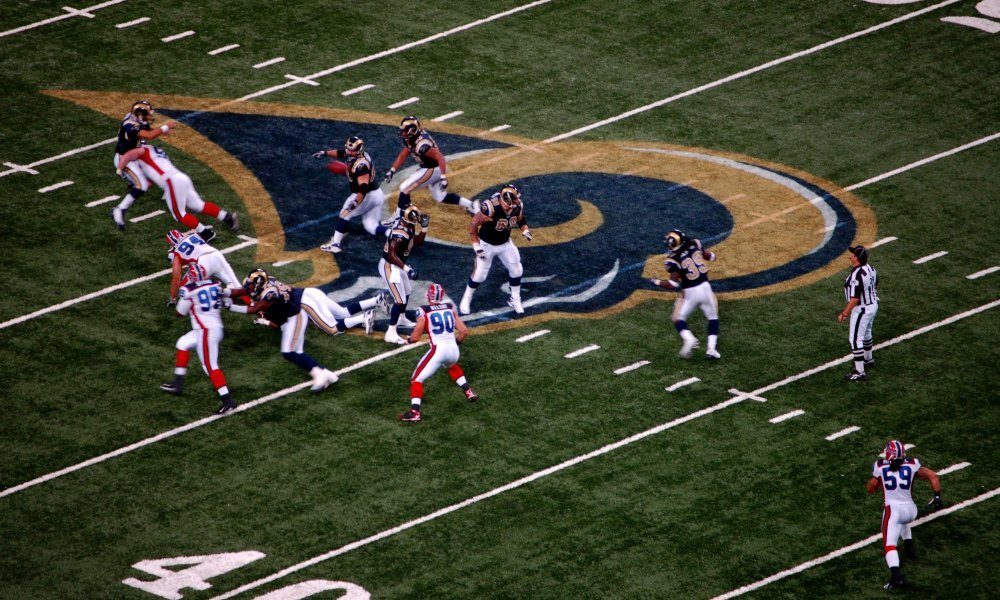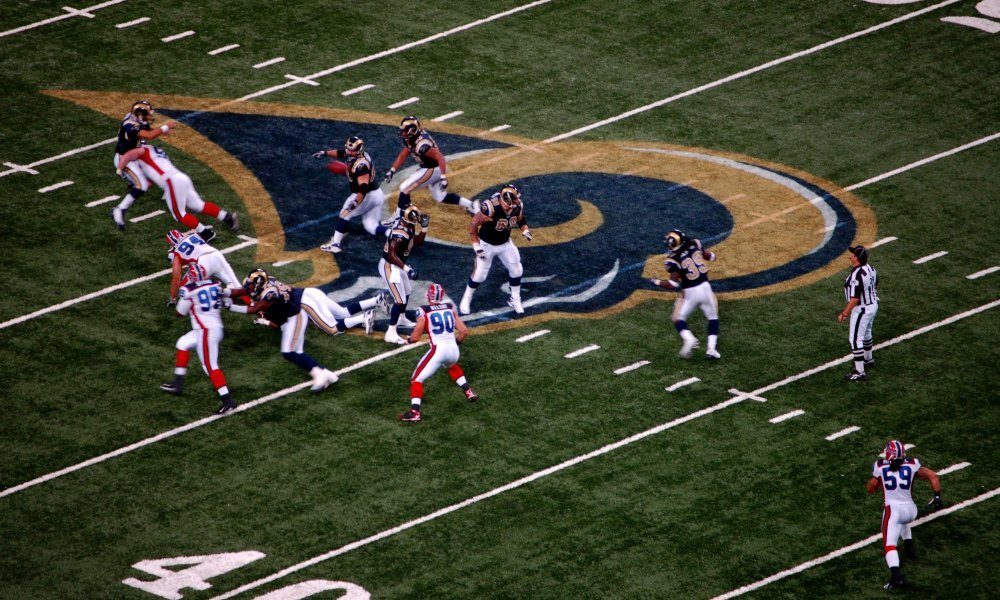 The odds are pretty good that if you're a St. Louis resident this morning, you are freaking mad. On Tuesday night, the 32 team owners of the NFL voted 30 to 2 to move the St. Louis Rams to Los Angeles in time for the 2016 season, with an additional option to allow the San Diego Chargers to relocate to LA, as well.
From a business standpoint, the move was totally understandable. According to Roger Goodell (who you can put your faith in if you want to …), the facilities in both St. Louis and San Diego (as well as the one in Oakland) were inadequate to house the NFL teams who called the stadiums home. Of course, most fans from any NFL market will already tell you that team stadiums have long since gone overboard with their updates, a troublesome trait that ends up making things financially more difficult on fans. How else do you explain the fact that the average cost of a beer last season was nearly $7.50?
The Rams' transition back to Los Angeles — where they played from 1946 to 1994 — marks the end of a long process of negotiation as the NFL struggled to get a team back into one of the country's biggest media markets. Last night's vote granted the city not one, but two potential teams as the San Diego Chargers and Oakland Raiders also have the option to move in with the Rams once their new stadium is built in Inglewood (theoretically in time for the 2019 season). That may only turn into an idle threat, though, as the league has pledged $100 million to San Diego or Oakland should either of those cities decide to build their team a new stadium.
The mood in Los Angeles is positively celebratory. City Mayor Eric Garcetti told reporters, "Today, with the NFL returning home, Los Angeles cements itself as the epicenter of the sports world … We cannot wait to welcome the Rams, and perhaps others soon, as they join a storied lineup of professional franchises, collegiate powerhouses, and sports media companies."
Outside Los Angeles, however, fans are distraught. In a column for the St. Louis Post-Dispatch, Benjamin Hochman didn't mince words, saying, "The feckless thugs in business suits decided St. Louis isn't suited for the NFL, and just like that, they're in Los Angeles, as if St. Louis was an annoying, yipping dog they shooed away."
Transitioning a team to a new market is never a fun process, but with the titanic affection that both St. Louis and San Diego have for their teams, the move may be a little harsher than simply ripping off a band-aid.