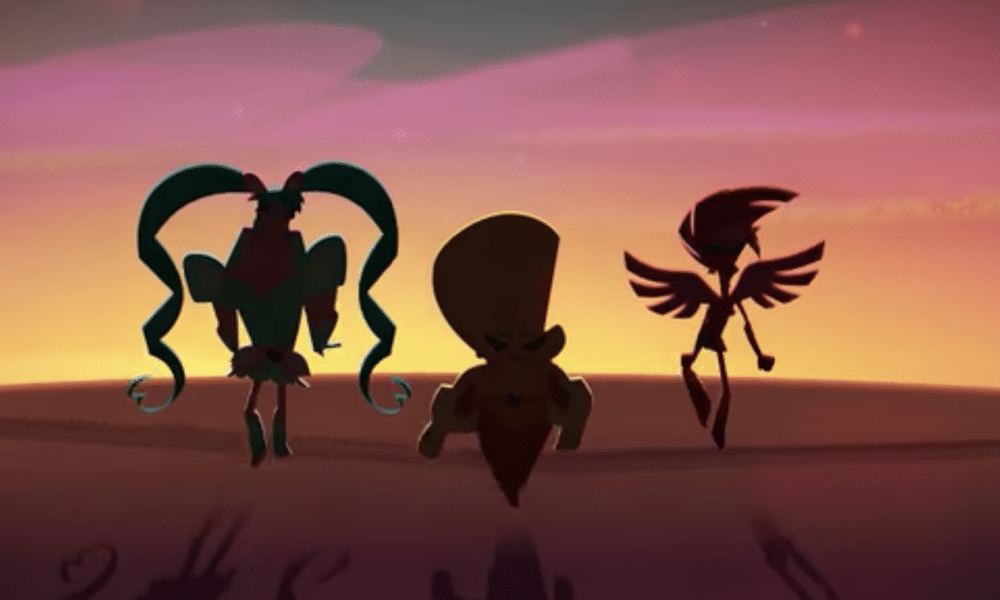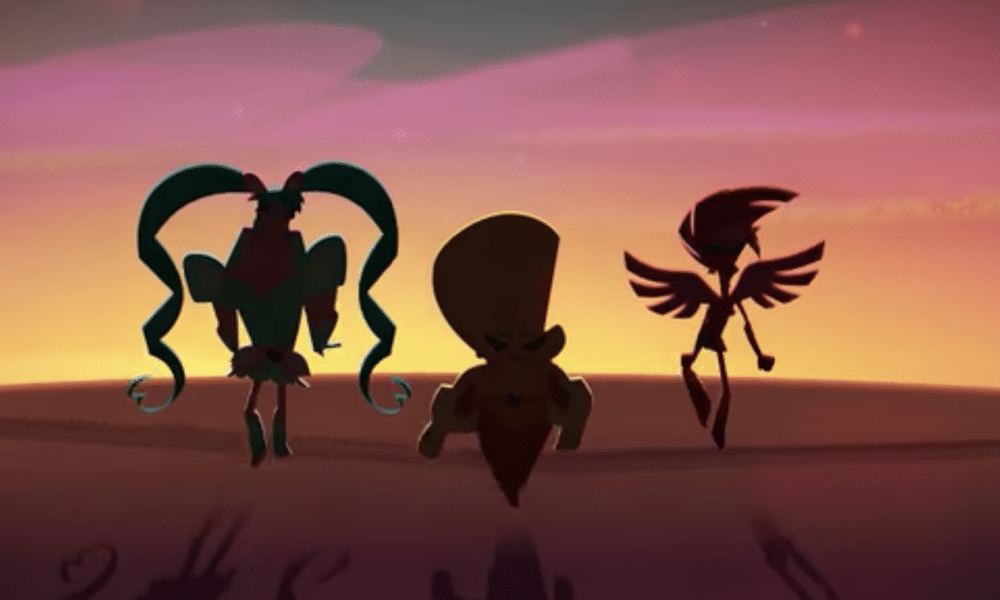 Today, Netflix released a teaser for Super Drags, an upcoming animated series about drag queen superheroes. Not only is the subject matter fairly unique, but Super Drags is also Netflix's first original animated production from Brazil. Anderson Mahanski, Fernando Mendonça, and Paulo Lescaut created the series that combines glitter, action, and sassy comments.
, ready to combat shade and rescue the world's glitter from the evil villains." Get ready, because the Super Drags are going deeper than you think.
CosmoNerd, a website dedicated to Brazilian pop culture, provides additional details about the series. "The adventures of three young people with a super normal life … during the day, Patrick, Donny and Ramon work in a department store with annoying customers and a picky boss," reported Edipo Pereira. "At night, they release their inner divas to become Lemon Chiffon, Cran Sapphire, and Crimson Scarlet: three incredibly fabulous Super Drags who have been recruited to gather the LGBT community and spread glitter in the world."
The director of original international content at Netflix, Chris Sanagustin, weighed in on the latest series to join the streaming platform's family.
"We are thrilled that our first Brazilian animation will present our audiences with the daring, scandalous and fabulous world of Super Drags," commented Sanagustin. "Netflix is ​​fortunate to invest in great animation talent from Brazil, bringing the vibrant trait of Combo [Studio] and the acidic mood of our producers to the beautiful and the canvases from every corner."
The growing popularity of drag queens can be directly attributed to RuPaul's Drag Race, currently airing its tenth season on VH1. A series that initially only attracted a very niche audience is now so mainstream that Saturday Night Live produced a sketch depicting a group of auto mechanics discussing the reality show, going so far as to have guest host Chris Pine perform some infamous Lip Sync For Your Life dance moves.
The five-episode premiere season of Super Drags is scheduled to air later this year, though a concrete air date has not been announced.