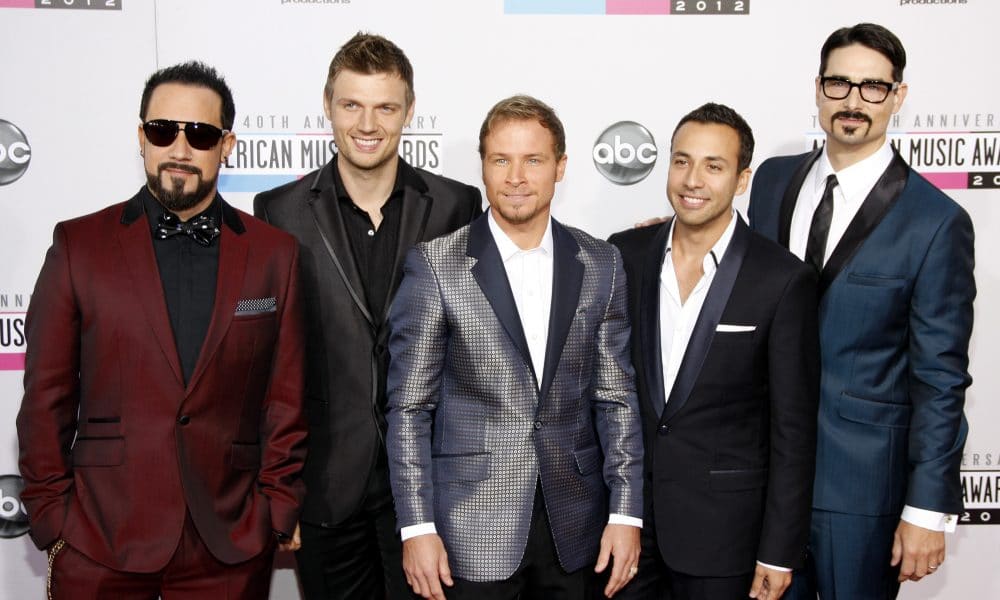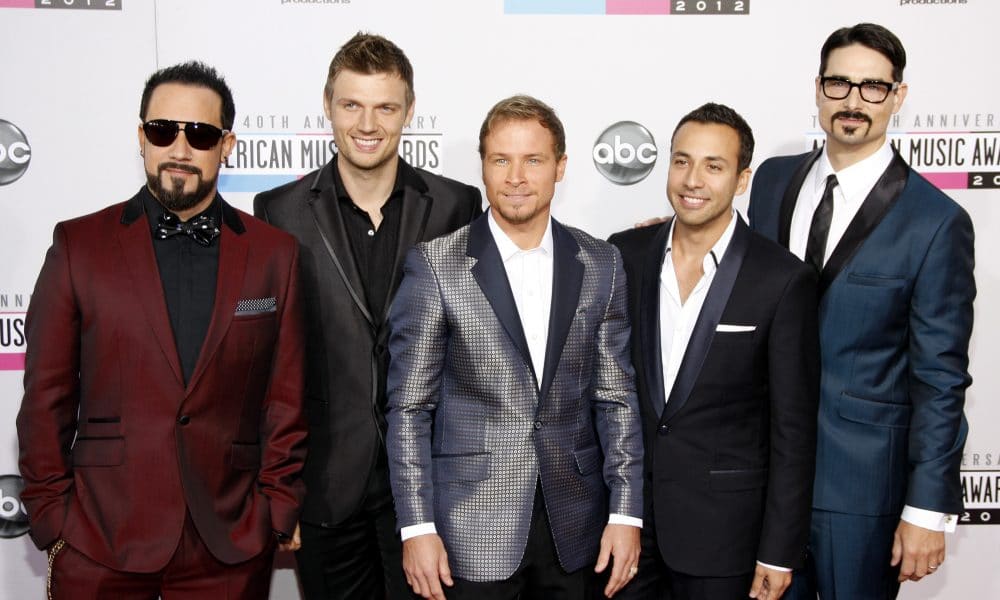 The Backstreet Boys have released their first single in five years, entitled "Don't Go Breaking My Heart." The upbeat song was written by Stephen Wrabel and produced by Stuart Crichton and Jamie Hartman. The group recorded it right after they finished the first 26 shows of their Las Vegas residency Backstreet Boys: Larger Than Life. The residency will return with 21 more shows in July.
The Backstreet Boys recently celebrated their 25th anniversary. Members Nick Carter, Brian Littrell, Kevin Richardson, A.J. McLean, and Howie Dorough were all sharing teasers leading up to this week's song release.
Aayyy. New single and video drops tonight at midnight on all formats. Links to follow. Let's go!!! #newmusicalrt pic.twitter.com/fbnfX0LMPe

— Kevin Richardson (@kevinrichardson) May 17, 2018
Brian Littrell recently spoke out about the group wanting to make new music in addition to performing their older stuff.
"I want to create new memories. We've been singing the same songs for almost 25 years. It's not that we're not excited to sing our old hits, but we want to grow, too. We don't want to be stuck in what was. We want to continue to grow with our fans."
The group intentionally went with a song that echoed the pop harmonizing they were first made famous for. Howie Dorough expressed how important it is for them to stay authentic to their throughout the process of creating new music.
"We're always trying to stay on the cutting edge, but also at the same time do something that's real. We're never going to do something that's not us. There's that feeling that you just go, 'This is undeniable. A smash.' This one had that feeling. I remember hearing the tracking and going, 'Wow, this song has such a cool, unique sense of throwback.' To me it sounded like something different, very fresh, not following something that's already on the radio."
Once the song was officially released it started trending pretty quickly and made it to the No. 1 spot on the real-time iTunes chart.
…AND TRENDING WORLDWIDE! 25 years and our BSB Army always comes through! Thank you, we are so grateful ❤️ Here's to whatever "trending worldwide" looks like 25 years from now! We'll be right there with you ?

— backstreetboys (@backstreetboys) May 17, 2018