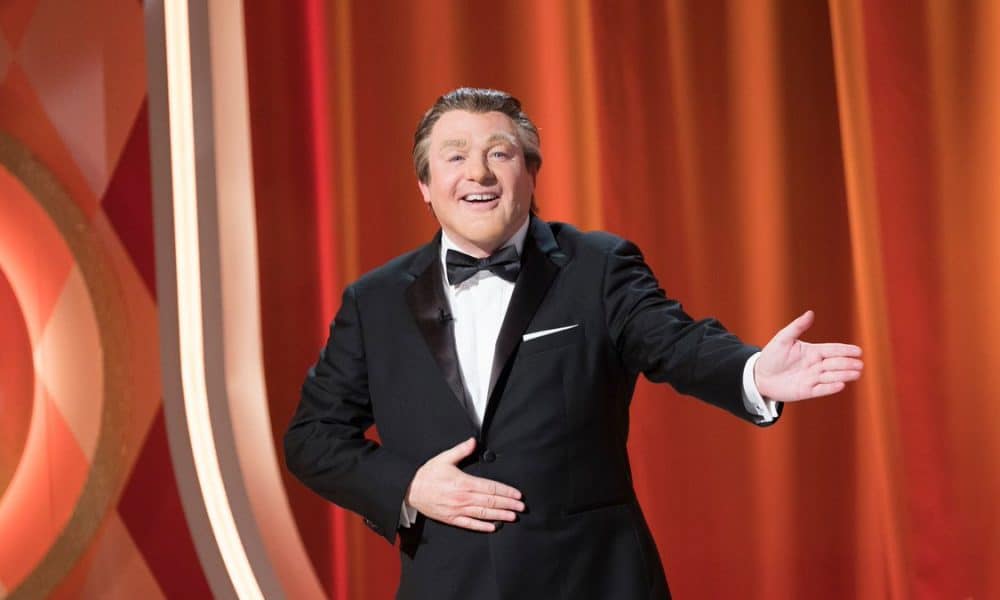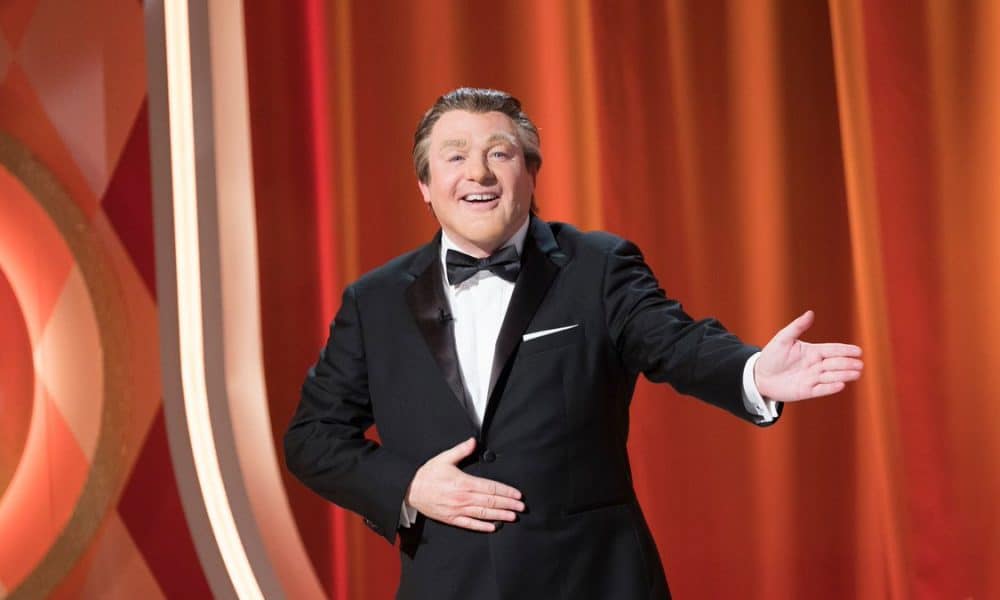 In a world where children are ripped from their parents at the Mexican border and the president buddies up to totalitarian world leaders, ABC's revival of The Gong Show adds some much-needed zaniness to people's lives. At least that's what producer, Will Arnett, shared with The Hollywood Reporter at a small press lunch recently.
Exclaimed Arnett, "We live in very serious times, seemingly, and we're all kind of on the edge of our seats at all times and I think that we need this release. We're like a release valve. We are the full-release massage of game shows. Can I say that?"
ABC revived the hit talent show series from the 1970s last year, and the second season of The Gong Show returns to the network this Thursday evening. British comedian Tommy Maitland (who is actually Mike Myers in heavy makeup and prosthetics) hosts the hour-long competition series that features the strangest acts appropriate for network televisions.
"It's in aggregate that you start to feel the fever dream of it," commented Myers. "It's not any one crazy act. It's just that, 'You found that many crazy acts?'"
"You're like, 'Oh, I see what's happening here,'" Arnett added. "You might see the girl playing harmonica and then a spider comes out of her mouth, or you might see a girl twisting her body in ways that might seem completely unnatural, and then you see Married With Bananas spitting bananas to each other while playing music, etc. etc. etc. Each one of those things, you might get something out of it, but as you start to accumulate the momentum of the bigger picture you start realizing, 'Oh yeah, this is something else happening here."
Political humor reigns supreme in America at the moment, with talents such as Michelle Wolf, Trevor Noah, and Samantha Bee earning critical praise for their no-holds-barred approach to the real world. However, Arnett and Myers wanted to take a different direction with The Gong Show.
"I love what's happening in comedy right now when it comes to stuff political. I think it's fantastic," said Meyers. "But that's a giant zig of a culture, and I just thought, 'We'll zag.'"
Catch the second season premiere of The Gong Show on Thursday, June 21 at 8 p.m. on ABC.