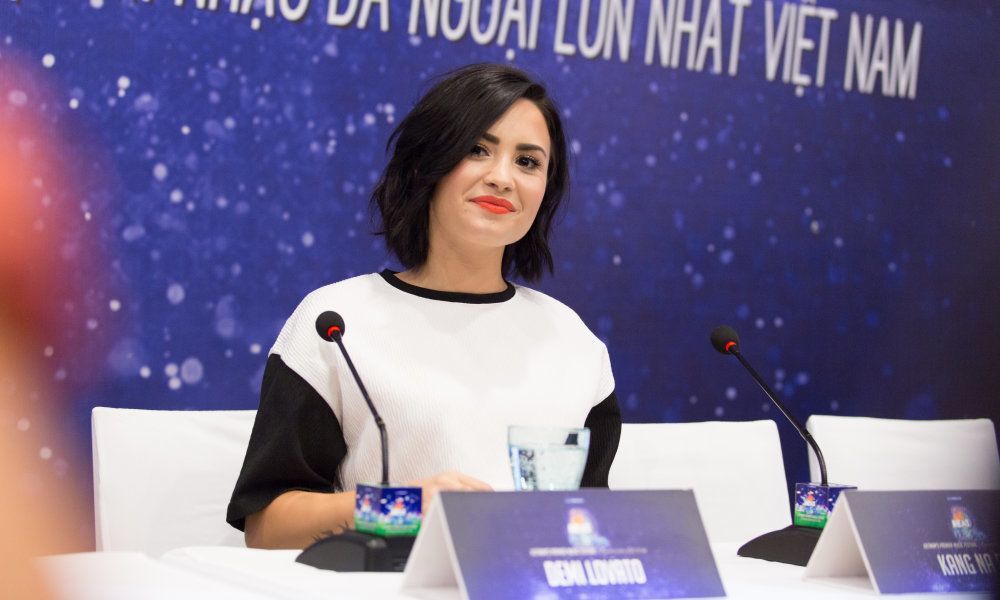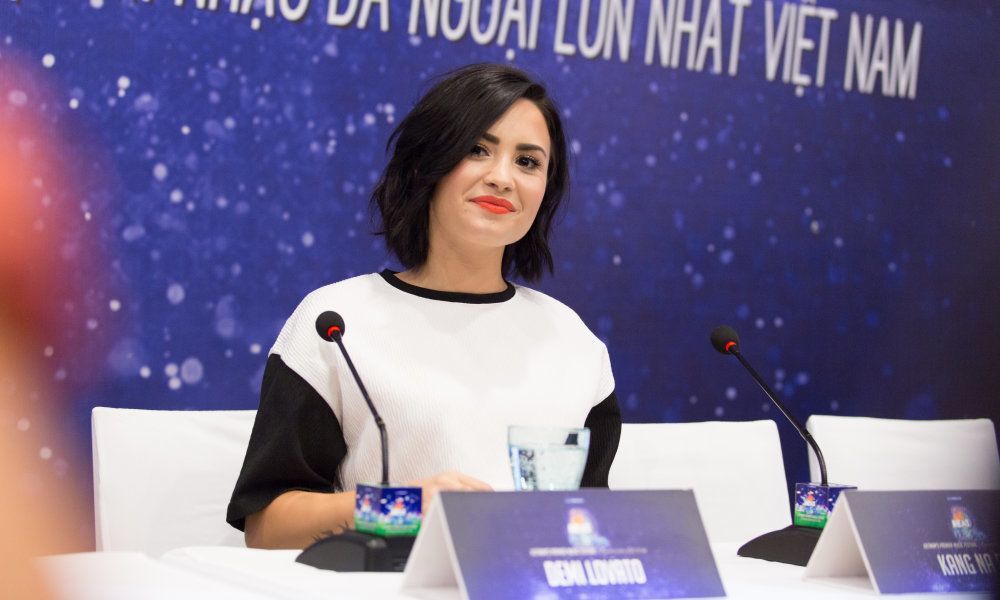 The "Cool for the Summer" singer posed topless on the newest issue of Complex. She also opened up about her relationship with Wilmer Valderrama and her thoughts on other celebrities of our generation.
The 23-year-old was clearly channeling a pinup girl in the October/November issue of the entertainment magazine. She dished on her ex-friend, Selena Gomez, her favorite celebrity couple and which stars she admires.
On having celebrity friends, Lovato shared,
"I don't really hang out with celebrities. I guess I do sometimes. I like Hailee Steinfeld. And Nick Jonas. But I don't count Nick and Joe as celebrities. I've grown up with them. I'm not the type of person that's on Instagram posting pictures of me and tons of my best friends. I have my core group, and they're the type of people that will be there for me in the middle of the night."
She also discussed her current relationship with former Disney friend, Selena Gomez. Lovato said that the two don't talk anymore, but not for the reasons that you might think. "You know, when you're young and you get older, you change and people change. You have things in common, and then all of a sudden, you don't. It's just a part of life."
Lovato has been in a relationship with Minority Report star Wilmer Valderrama since 2010. She gushed about her bae, "…Not everybody knows everything about me. The only thing that matters to me is that people know who I am today. With Wilmer, I'm the happiest that I've ever been, so that's all that matters to me."
She also mentions that she looks up to her boyfriend's former co-stars saying, "Well, I think with Ashton Kutcher and Mila Kunis – they're a really great example in how private they keep their lives…but they're a really good example of how to keep it balanced. They do it really, really well."
Demi Lovato also revealed she's a Kardashian fan! She told Complex how much she appreciates the curvaceous clan for redefining beauty and for promoting a healthier body image.
The 23-year-old explained, "When they came into the spotlight, they kind of revolutionized what beauty was when it came to body shapes. For so long, it was the heroin-chic '90s supermodel thing, and I feel like, when the Kardashians came into the picture, people started to look at it because it was different. They were like, 'You know what? That's actually really beautiful.'"
Lovato finally commented that she appreciates, beautiful, strong women in entertainment like Rihanna, Nicki Minaj, Iggy Azaela and Rhonda Rousey. Demi, who's faced her own struggles, has come a long way and we love to see her looking so confident and happy.
Share your thoughts/comments on the new and improved Demi Lovato in the comment section below.