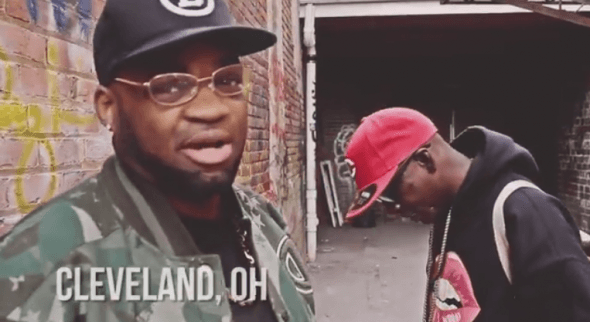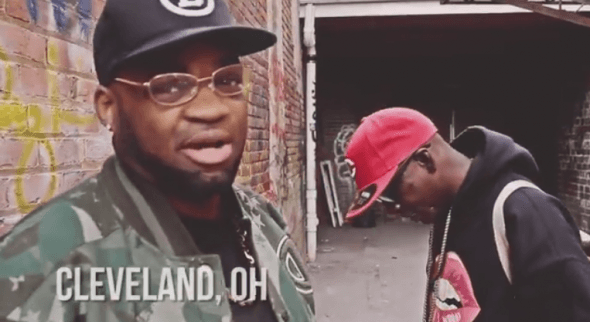 Robert Cooper Phillips, better known as Koopsta Knicca, a member of the Memphis, Tennessee rap group, known for songs like "Poppin' My Collar" and "Stay Fly," passed away during the night after suffering a stroke days earlier. Koopsta Knicca was just 40-years-old.
The Three 6 Mafia member had a stroke over the weekend, and was sadly pronounced dead after fighting on life support for several days in the hospital.
Knicca is best remembered as being a founding member of the famed group, which he joined in 1991. He was featured on numerous Three 6 Mafia albums including the platinum selling When the Smoke Clears: Sixty 6, Sixty 1.
He was also a member of the rap collective Da Mafia 6ix alongside DJ Paul and Crunchy Black.
Koopsta released a solo album produced by DJ Paul in 1999 entitled Da Devil's Playground.
In 2000, Koopsta Knicca officially left Three 6 Mafia because he was unable to make shows & music videos after being in trouble with the law.
He continued his solo work with albums like Da K Project, De Inevitable, and The Mind of Robert Cooper.
As of 2012, Cooper was working on his latest studio album, Da Devil's Playground 2 and also a mixtape entitled Skrewged.
On October 6 fellow Three 6 Mafia member, DJ Paul, confirmed on Instagram that Knicca haa suffered an aneurysm and a stroke. Three days later, on October 9, 2015, Paul confirmed that Knicca had died in his sleep at his mother's home.
DJ Paul took to Twitter today to remember his good friend, saying,
"My group member and brother for over 20 years, Robert "Koopsta Knicca" Phillips passed away today at 12:55 am CST from a major stroke he had sunday after showering. He went in peace. Me and Koop had just started writing his new album Devil's Playground 2, the second part to his famous solo album that I produced, but we didnt get a chance to record yet. We had concerts coming up starting next month too. He also just got a home in Vegas that he was moving to on Tuesday, but never got to even see it in person. Everyone who knew Koop knew he was very funny and the coolest guy ever! He will be missed!!! We made classics together that'll live on!!! Mafia 4 Life!!!!"
Our thoughts remain with Three 6 Mafia members, as well as Koopsta's family and loved ones during this sad time. Please leave your thoughts and comments in the section below.