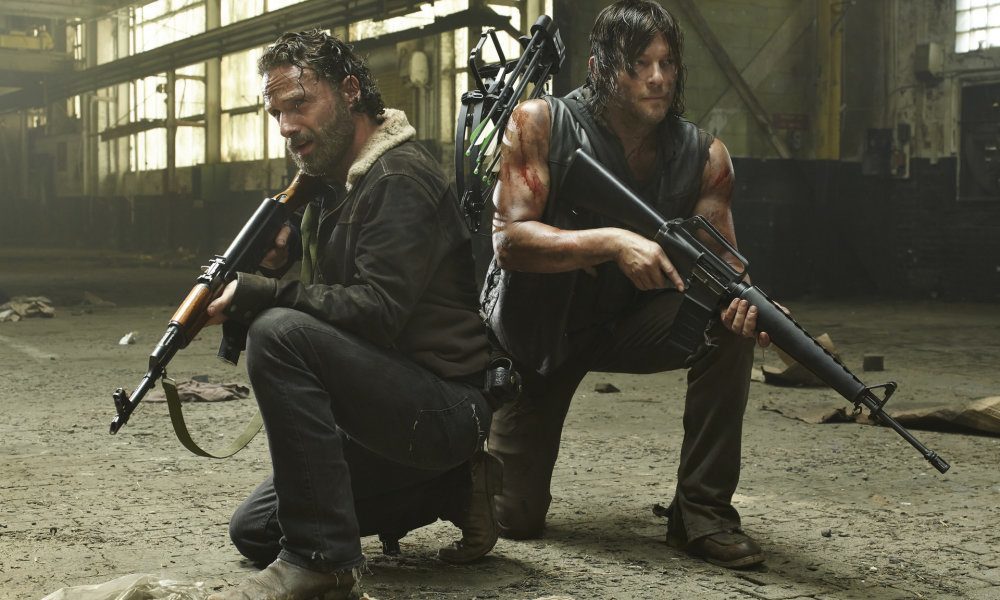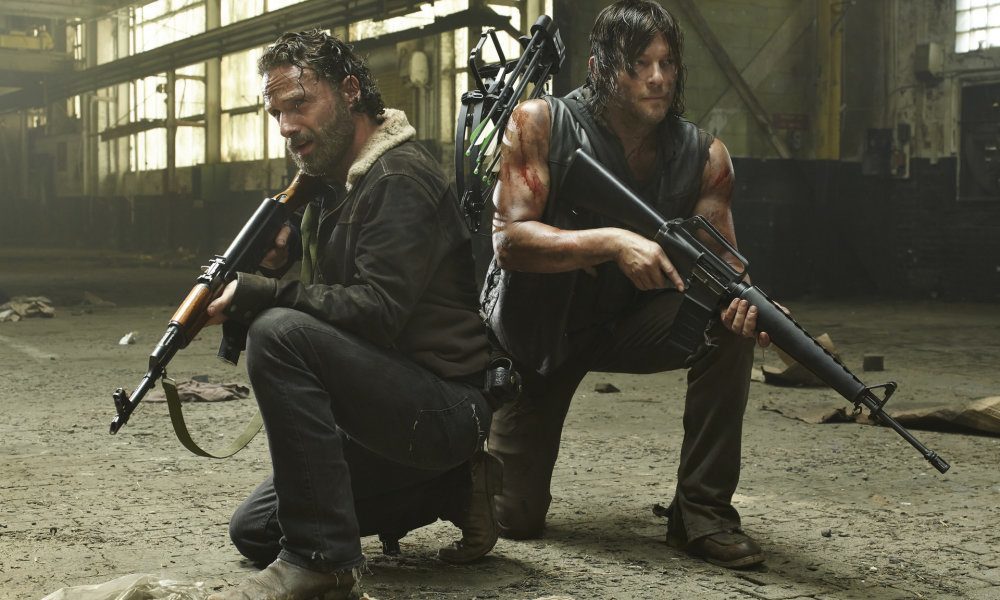 Fans are in a social media uproar this morning after last night's less-than-satisfying conclusion of AMC's The Walking Dead. After weeks of build-up to the reveal of a fan-favorite comic book character, Negan, fans were left in the dark when the show ended its sixth season on a jaw-dropping cliffhanger. The new addition to the cast proceeded to round up and subdue all of the main characters before taunting them mercilessly.
As Variety wrote, "the final moments of the episode switched to the perspectiveof his victim, showing Negan bringing down Lucille [his barbed-wire baseball bat] on someone's head." Shortly after, the episode cut to black amid the shouts and protests of the surviving cast members. There was little hint given to explain which cast member bought the big one in the show's final moments (though you can bet that the back corners of the Internet are currently cooking up conspiracy theories).
While pretty much everyone agrees that Jeffrey Dean Morgan (The Watchmen) freaking knocked his role out of the park, the reaction from fans at the cliffhanger was swift and explosive:
Bloody hell, #WalkingDead at least try to pretend you have some respect left for your audience. #TWDFinale

— Mel Foody (@MelFoody) April 4, 2016
welp. looks like #WALKINGDEAD show runners got high on their own supply. what a lot of baloney.

— hashtagLUKELUCAS (@lukelucas) April 4, 2016
Those are just some of the PG-rated rebukes.
Of course, TWD creator Robert Kirkman stood by his decision. As he told EOnline, "As a fan, I love cliffhangers. I love that tension. If you read the comic books, pretty much every issue ends with a cliffhanger. I think that's a lot of fun."
Something tells me the fans will probably get over it pretty quickly, too.