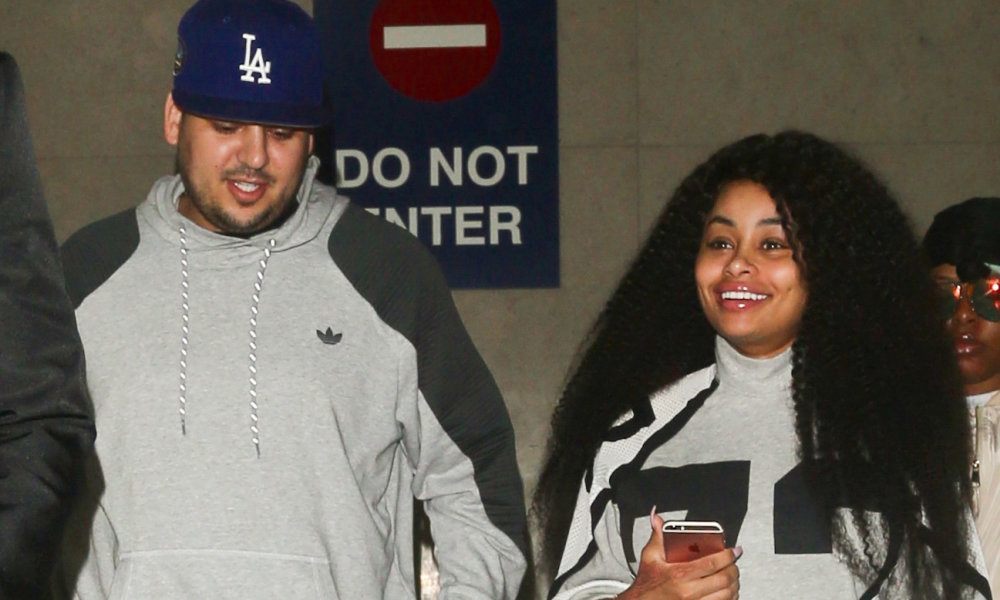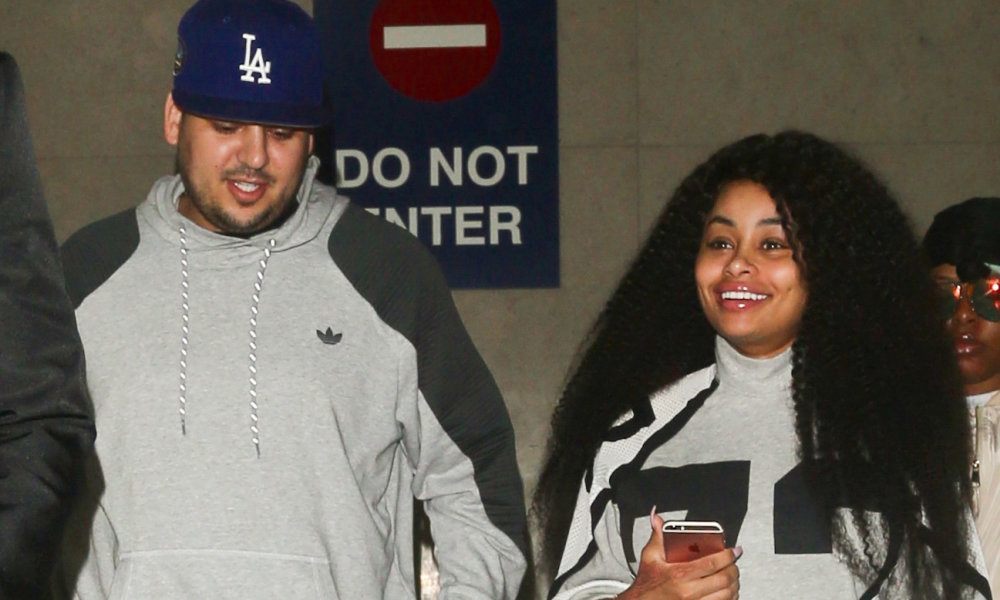 Rob Kardashian and Blac Chyna seem to have some great news to celebrate, if Blac's Instagram post is saying what it appears to. On Tuesday Blac posted a photo of herself squeezing Rob's face while wearing a sparkly diamond ring on that special finger, with a caption that read an enthusiastic "YES !…!…!"
She also posted a SnapChat video showing off the ring where Rob appears to be crying in the driver's seat, followed by a shot at a club where the DJ gives the two a shoutout.
The two have yet to confirm it, but BFF Amber Rose has offered her congratulations to the happy couple, so that's about as official as it gets.
The two have been very public with their relationship of late, which is a marked contrast to Rob's quieter lifestyle over the past couple years.
Rob had essentially backed out of the spotlight to the point that he was skipping real life family functions in addition to the filmed ones. But once Blac entered the picture all of that seemed to change. Not only has Rob been spotted out enjoying the new relationship, but he has also reconnected with his family. In March they were spotted celebrating his birthday at Nobu in Malibu, an outing that was being filmed for Keeping Up With the Kardashians.
Mom Kris Jenner has said that she thinks Blac "seems like a really nice girl," and that Rob has "been very, very happy lately, and I think he's in a really good place. I don't know too much about their relationship."
Rob is also friendly with Blac's mom Tokyo, who recently claimed that Rob was "the one" the for daughter.
The happy couple is supposedly interested in getting a reality show of their own, and what better way to kick that off than with a marriage?