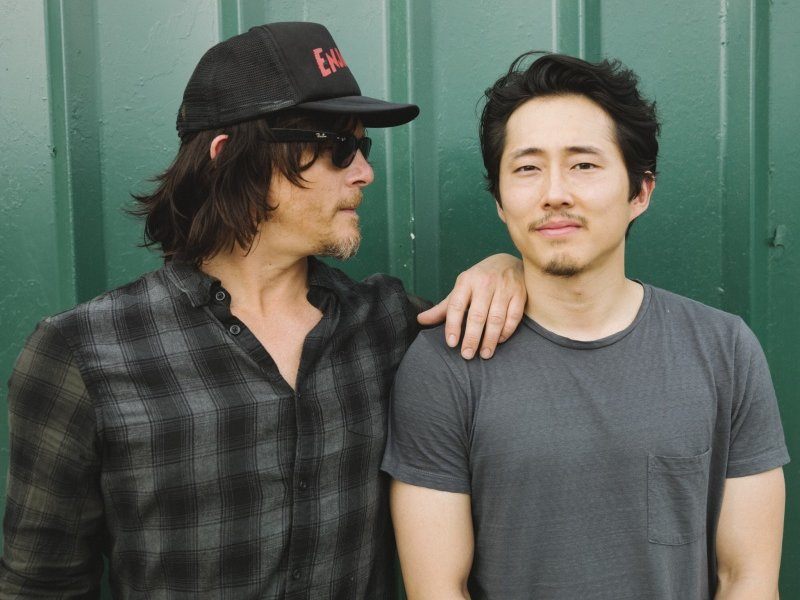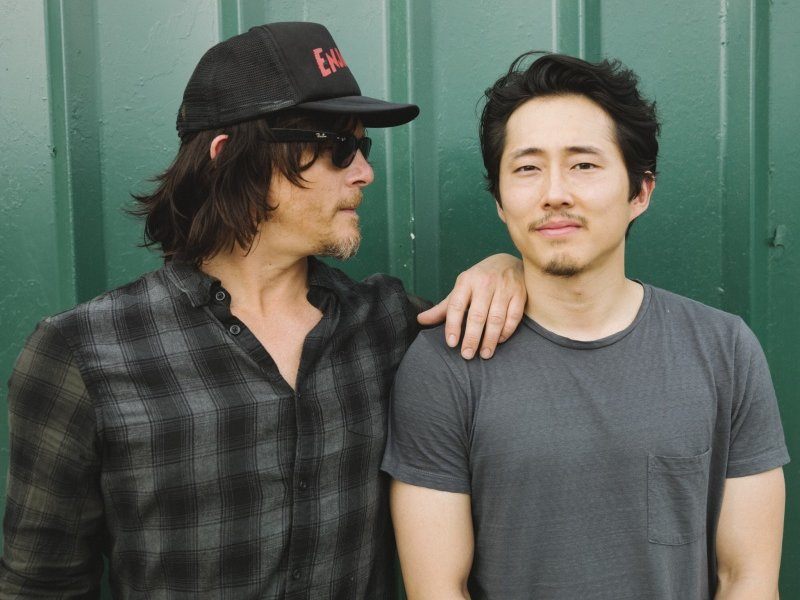 Actors Norman Reedus and Steven Yeun were spotted this week coming to the real life rescue after witnessing a car accident. The two play Daryl and Glenn on The Walking Dead and were in Peachtree City Georgia at the time, where the show is filmed.
Onlooker Mikail Turan spotted the actors and took a photo, and a local radio station WTOC reported that the two were "trying to help everybody, kind of calm everybody."
Fans took Twitter to spread the news, posting a photo of the crash and the stars standing around beside it.
A wreck in Peachtree City today. Norman & Steven stopped by to check on everybody.#NormanReedus #StevenYeun
pic fan pic.twitter.com/fIydgJgAg5

— Jill Harris (@JillHarris69) May 13, 2016
It seems as though everyone involved in the crash was okay.
The Walking Dead just wrapped up its sixth season earlier in the month. The season ended with quite a big cliffhanger. One of the executive producers Robert Kirkman said:
"I think that for a TV show to be going into its seventh season and to get this huge event that is going to skyrocket things for many season to come… I feel like it's puts everything in a great place. So I think Negan's arrival on the show is absolutely awesome."