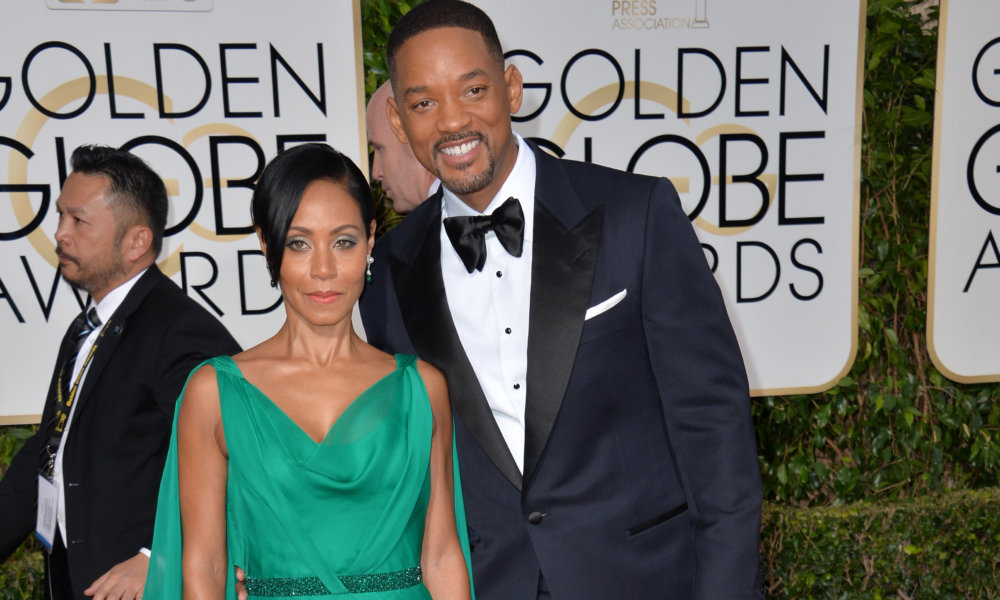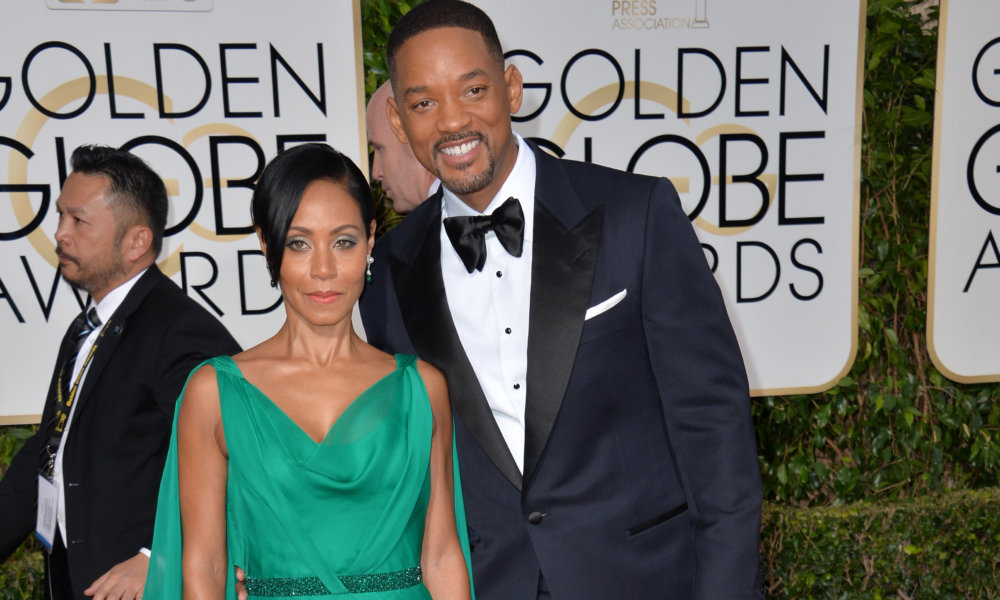 On Monday, the anniversary of Martin Luther King, Jr's birth, actress Jada Pinkett Smith released a Facebook video in which she stated that she would be boycotting this year's Oscars after a second year in a row in which no African-Americans were featured in the prominent categories. This morning, her husband, Will Smith, a snubbed candidate himself, explained on Good Morning America that he will be joining his wife in her Oscar boycott.
Of course, as much as Will Smith can claim that he was a willing participant, something about Jada Pinkett Smith's whole vibe says that once mom has made a decision, everyone in the Smith family goes along whether they want to or not.
Smith was on message this morning as he talked about his decision with GMA anchor Robin Roberts, saying that he and his wife are, "part of [the acting] community but at this current time, we're uncomfortable to stand there and say that this is OK."
Ever the jokester, Smith was quick to add, "My wife's not going. It would be awkward to show up with Charlize [Theron]."
Levity aside, Smith was adamant in his support of his wife's stand, saying that he found her words wonderful and that after seeing her message, he was "happy to be married to that woman."
Of course, not everyone is happy with the growing Oscars boycott. Outspoken former actress and inexplicably popular Fox News talking head Stacey Dash was quick to call the boycott, "ludicrous."
As she explained on Fox and Friends, "We have to make up our minds. Either we want to have segregation or integration. If we don't want segregation, then we need to get rid of channels like BET and the BET Awards and the [NAACP] Image Awards, where you're only awarded if you're black … If it were the other way around, we would be up in arms, it's a double standard," she added before saying "there shouldn't be a black history month. We're Americans. Period."
While that sound bite may contain a bunch of fun buzz words, the core argument is pretty muddled. Dash seems to be saying that within the integrated creative community that Hollywood represents, people of every color simply have to accept that sometimes worthwhile efforts go unrewarded, that sometimes solid films are overlooked, and that pulling out the race card just because your feelings are hurt is a little tacky. I don't know. That seemed to be her point, but I might be giving her too much credit.
In truth, it seems that both sides arguments have merit (and, no, that's not a cop out, just let me explain).
On the Fox News side of things, the Academy Awards are totally subject to taste. They are decided upon by a small group of Hollywood elite (around 6,000 people), and in no way do these folks represent the sentiment of the industry itself, let alone the nation at large. In fact, in 2012, The Los Angeles Times released the following demographics about the average Academy member: "Oscar voters are nearly 94% Caucasian and 77% male … Blacks are about 2% of the academy, and Latinos are less than 2%."
And when was the last time that your white Grandpa was super eager to sit through a two-and-a-half hour movie about young black men who were angry at the white establishment? In other words, in defense of Fox News, Academy voters are old white people with old white people taste, so they pick safe, old white people movies about Irish immigrants in Brooklyn. It's nothing personal, it's just a matter of preference.
Meanwhile, on the other side of the aisle, this select group of mostly male, mostly white voters has an immeasurable amount of power in the movie world. An Oscar win can elevate a largely unknown film to the heights of fame. The Oscars can make or break careers. In short, the Oscars are the end-all, be-all of movie recognition. They aren't considered the height of white movie appreciation, they're considered the height of movie appreciation, in general. And for that kind of power to be placed in the hands an aging group of increasingly close-minded white dudes is troubling.
Not only that, a group of voters who aren't keeping their eyes on groundbreaking new projects (regardless of who's at the helm), is a group of voters who aren't celebrating innovation and achievement in films, and that undercuts all of the prestige that the Oscars are afforded.