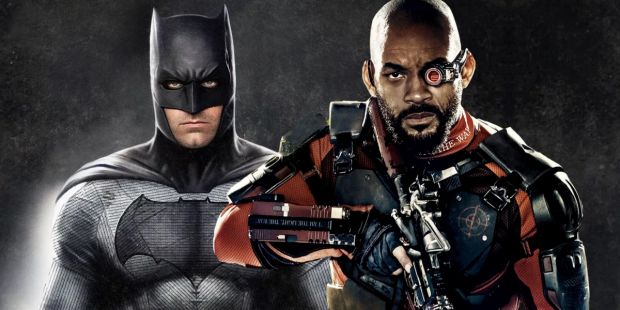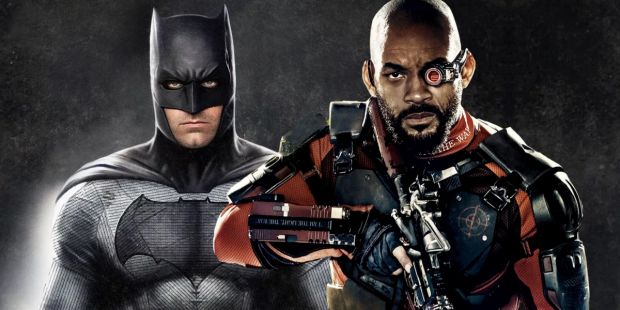 In the wake of last night's surprise (and totally freaking sweet) second trailer for Suicide Squad at the MTV Movie Awards, one of the film's marquee stars, a Mr. Will Smith (who plays assassin Deadshot) was caught on camera bucking for one of the top spots in the DC Universe.
Smith, who also took home last night's Generation Award, revealed to a reporter backstage that he wouldn't mind filling in for the Caped Crusader. Said the Fresh Prince, "There was one of the comics where Bruce Wayne got injured, and I think Deadshot came in and he had to throw on the Batsuit … So I'm just saying, if they were going to draw from that, I wouldn't reject it." A cursory Google search didn't turn up any plot matching that description.
However, it does seem that the 47-year-old actor is thoroughly enjoying his entry into the DC Extended Universe. Of course, given his recent disappointing run at the box office, it makes sense the actor would enjoy being in what is shaping up to be a solid end of summer action film. Even better, it seems like DC and Warner Bros. have some plans for Smith on the horizon. Since late last year, rumors have floated that Smith will not only be in Ben Affleck's solo Batman film, he might get his own film.
Of course, all that is dependent upon Suicide Squad actually performing well at the theater. The film follows a group of anti-heroes sprung from the joint to help do some good for mankind. Smith will be joined by Margot Robbie, Joel Kinnaman, Ben Affleck, Jared Leto, Viola Davis, and whole lot more. Directed by the man who should be running the DC Universe, David Ayer, Suicide Squad is set to open (and reignite Will Smith's career) on August 5.