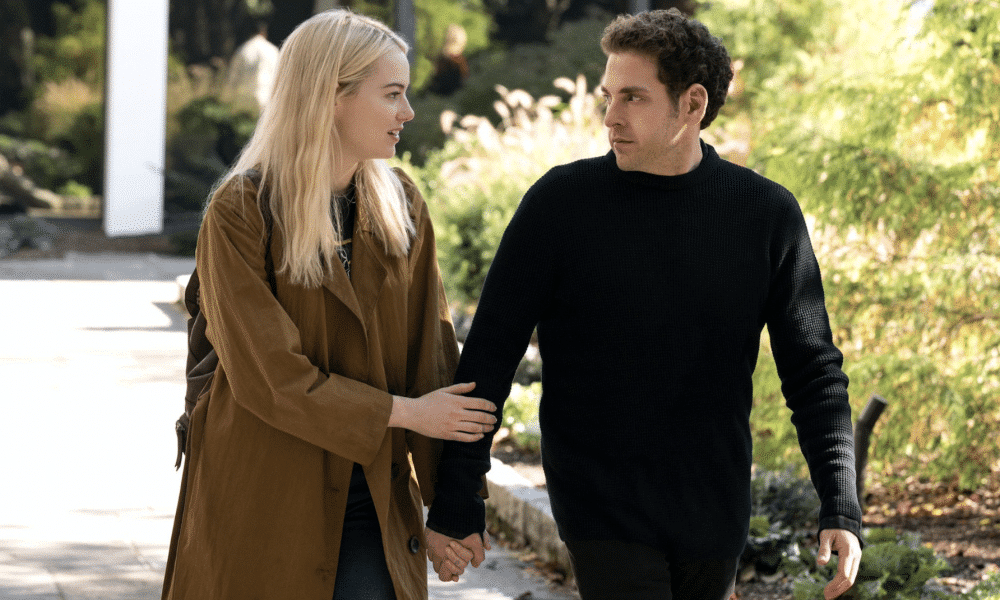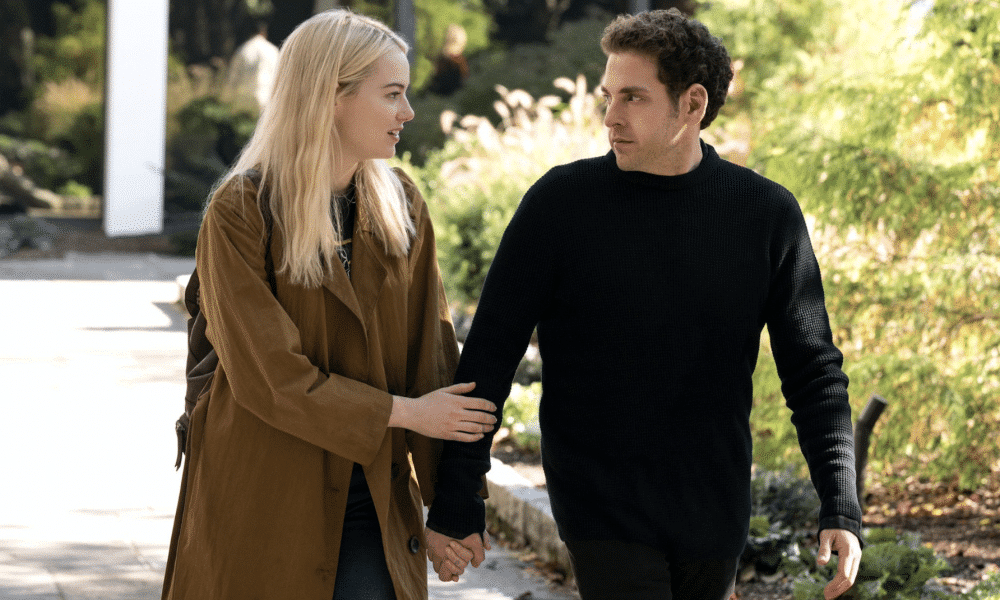 On Thursday, streaming giant Netflix released a flurry of tweets from its official account, each one showcasing an upcoming project for the channel this year. There were several pleasant surprises (like GLOW's second season), but the real winner was visual proof that the channel has a planned release set for Cary Fukunaga's adaptation of Maniac.
Emma Stone.
Jonah Hill.
Justin Theroux.
Prepare yourself for Maniac.
Coming soon. pic.twitter.com/SZJNhlmmTF

— Netflix US (@netflix) April 18, 2018
In Maniac, Jonah Hill and Emma Stone play mental patients who are given the opportunity to live a new life in a world of their own design. The 10-episode mini-series will be helmed exclusively by Cary Fukunaga, the visionary director behind True Detective Season One and Beasts of No Nation, the latter of which you can stream on Netflix, right now. Just be prepared to look at Idris Elba in an entirely different light.
Maniac is being written by series creator Patrick Somerville, a contributing writer to prior hits like HBO's The Leftovers and FX's The Bridge.
The impressive collection of creative talent means that the adaptation of a 2014 Norwegian series one of the streaming channel's most anticipated offerings of the year. While the service was mum on the exact release date, the accompanying pictures indicate that production is well under way.
Maniac is set to release later this year.