It's not everyday that we see female celebrities with short haircuts. It's a known fact that most men find women with longer hair more attractive. However, there are a few brave ladies out there who have bucked the trend and gone the distance with the scissors. Here are 10 celebrities who look great on the red carpet with their pixie cuts.
1. Charlize Theron's New Hairstyle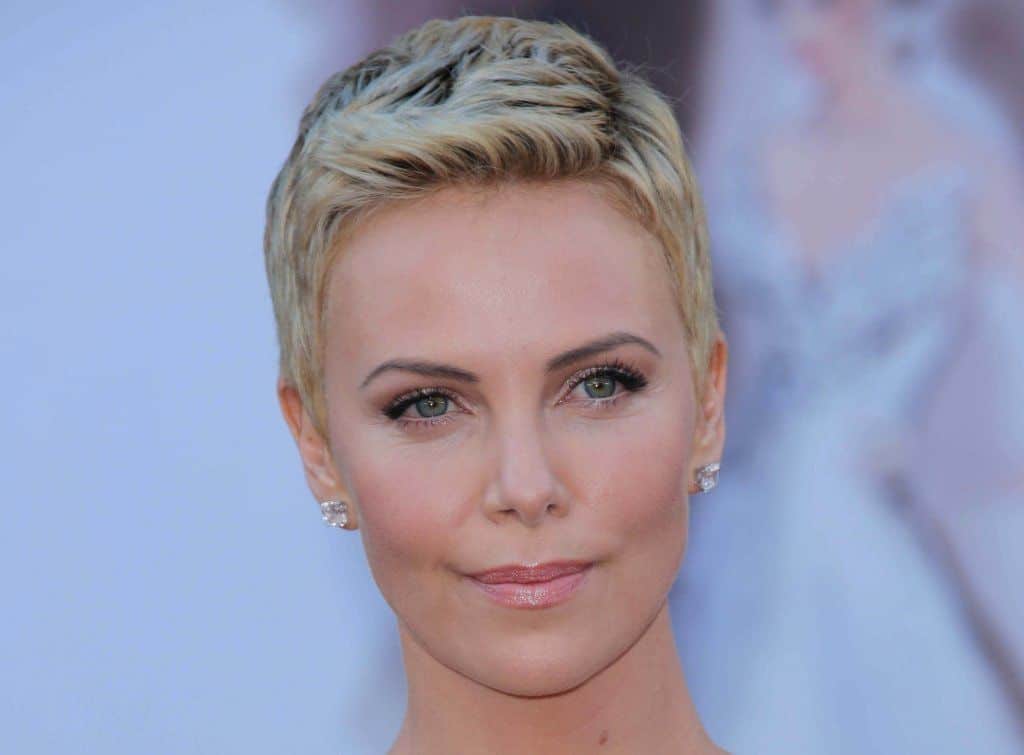 Having gone through the scissor treatment for Mad Max: Fury Road, Theron claimed that she actually loved her new pixie hairstyle. In fact, as her hair grew back, she could try out a number of short hairstyles as well! The best news? Her journey to pixie and back was a treat for the eyes.
2. Ginnifer Goodwin Looks Great with Short Locks
Goodwin has done herself a favor by going in for the pixie cut with the underside shaved clean, while the top of her head makes the real statement! Whatever she does though, she sure looks good with the short hair.
3. Anne Hathaway Pulls Off the Page Boy Look
Hathaway definitely didn't like it when her hair went under the blade during the shoot for Les Miserables. However, we would add that she really looks good with the short strands, and if she asked our opinion, we'd definitely ask her to keep the look for a few more years!
4. Carey Mulligan's Bleaching Fiasco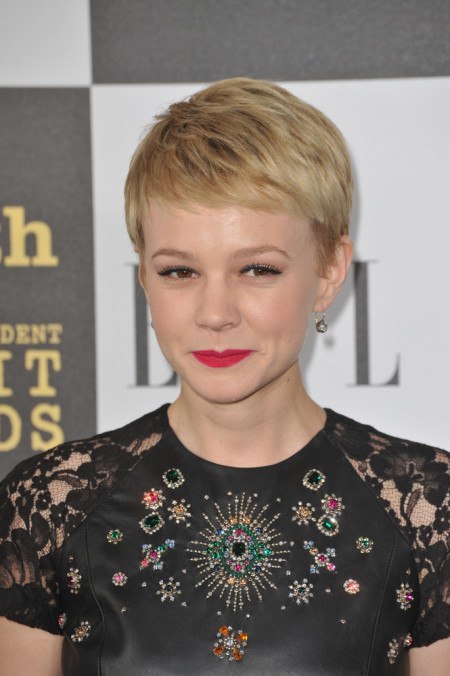 Short hair goes well with petite faces, and Carey Mulligan is an example of this. Mulligan admits to having a bleaching fiasco while shooting for Public Enemies, which caused her to cut all of her hair off. We think it really suits her!
5. Halle Berry Is the Queen of the Pixie Cuts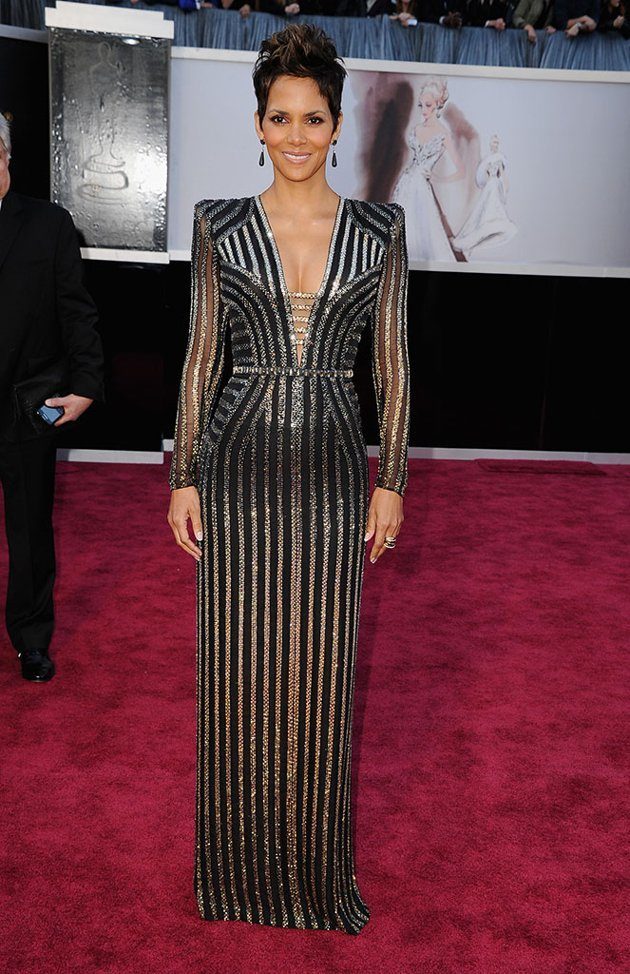 Berry has been known for having the elfin look for as long as we remember. We think the short do compliments her cheekbones and her slight frame. Pixie cuts definitely are her natural look.
6. Guess What Hairstyle Rihanna's Rocking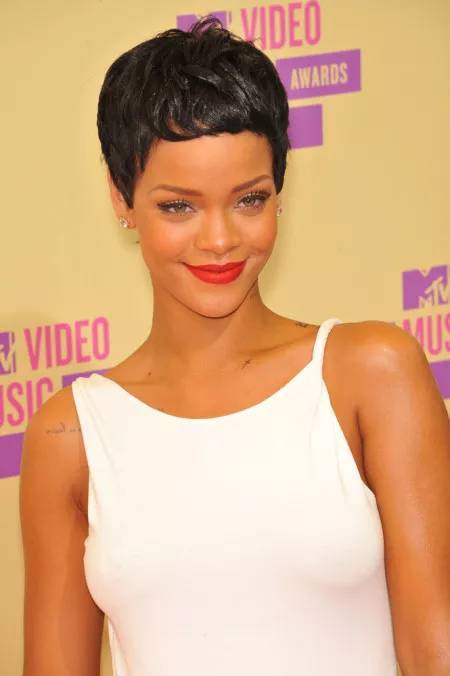 If there's one hairstyle that won't look good on Rihanna, it hasn't been invented yet. She is regularly appreciated for her risky hairstyles, and why not – one look at this photo where she's rocking the pixie cut is enough to send any man's heart racing!
7. Mia Wasikowska's A Young Who?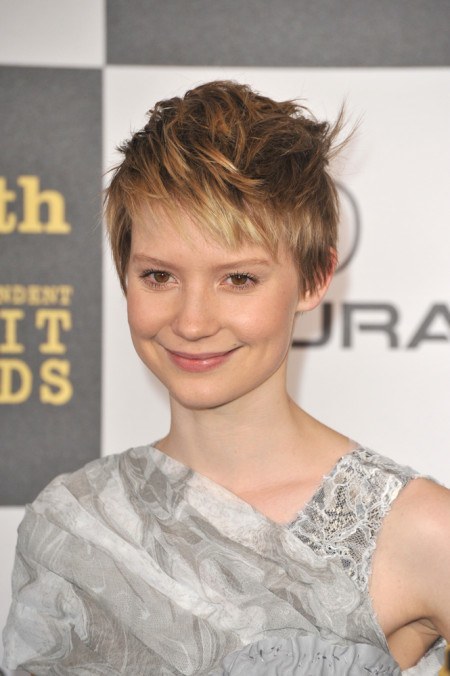 Playing a terminally ill patient in Restless could not have been easy. Thankfully, Wasikowska not only pulled off the role, she actually looks nice in her short hairstyle. In fact, she looks a bit like a young Mia Farrow.
8. Guess Why Michelle Williams Cut Her Hair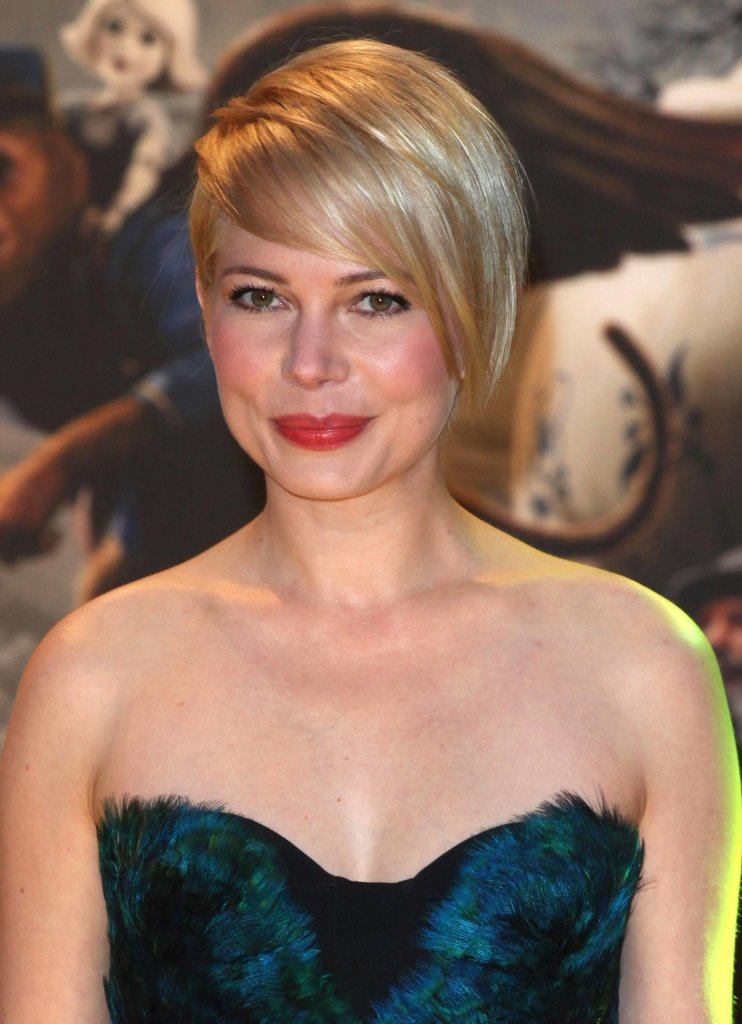 Williams' pixie cuts days began when she was with Heath Ledger. Sadly, Heath is no longer with us, but Michelle has kept the same style. She looks stunning with her short hair.
9. Natalie Portman Shaved Her Head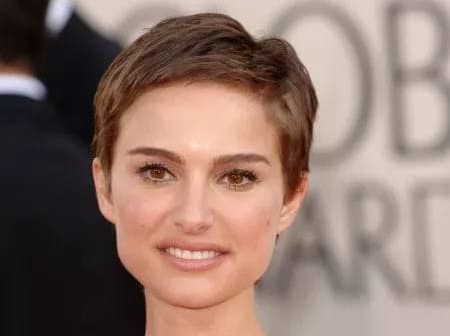 Portman is one star who isn't afraid of shaving her head, as she showed all too well in V for Vendetta. There is only one way a shaved head would return a full mane – through the pixie style. We think Natalie looks great in this in between stage!
10. Winona Ryder- The Original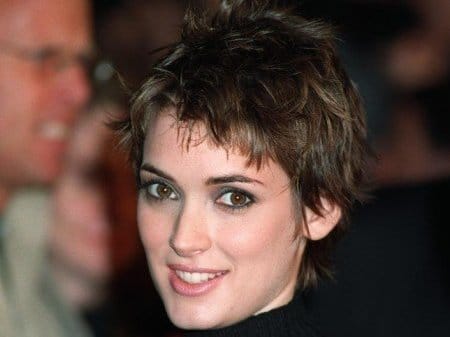 Ryder was the original pixie girl before the trend set in. Sporting the pixie cut in the 90s, she once said that her parents told her that it was more important to be unique than to blend in with the crowd. We should be thankful to her parents for inspiring her to try out pixie cuts, since she looks absolutely beautiful in them.