Most female celebrities are known for their beauty. Yet, sometimes they overdo it in the makeup department. What should be a subtle enhancement of their natural attributes becomes a caked-on mess. Here are 8 celebrities who wear too much makeup and would look better with a lighter hand.
1. Katie Price Hides Beneath Makeup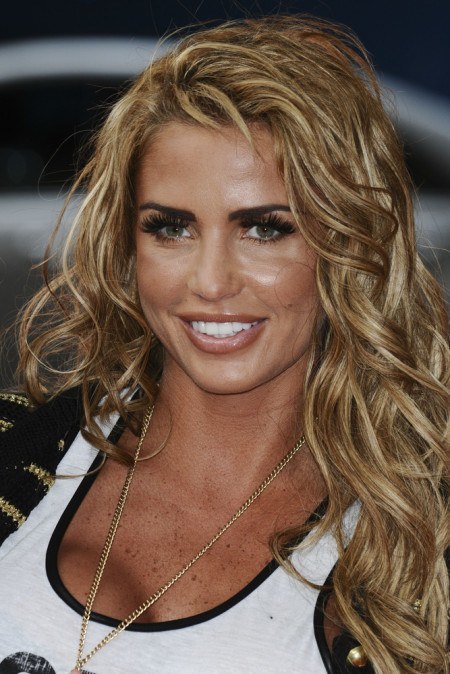 Katie Price has been claiming that as she grows older, her attraction towards eyeliner has steadily declined. We sure hope so, since she has been known for using huge amounts of kohl and eye shadow that only serve to give a chunky appearance to her eye region.
2. Christina Aguilera Cakes on the Makeup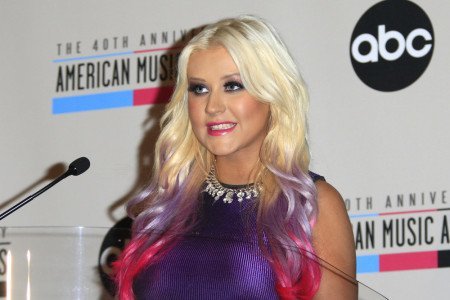 Perhaps no one told the Dirrty singer that she'd look better without all the goo. She is naturally beautiful, but instead of flaunting her natural looks she chooses to drown her skin in layers of foundation. She or her makeup artist hasn't learned to apply eye shadow or eyeliner with any sign of finesse. To make matters worse, her eyelashes look as if they have been pasted on.
3. Pamela Anderson's Attempt at the Smokey Eye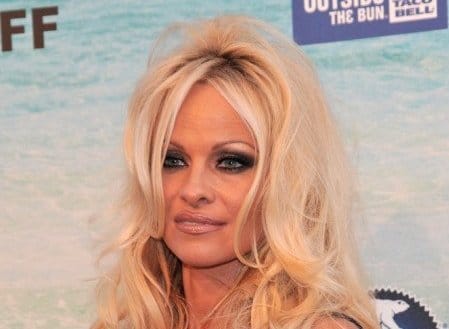 Anderson was a pioneer of the smoldering eye look. Sadly, that look is now regarded as a relic of the 90s, and Anderson's refusal to part with the truckloads of mascara, eyeliner and eye shadow have only served to make the former Baywatch star look ridiculous. We believe it is time she decided to pare down on her makeup and embrace a more natural appearance.
4. Lil' Kim Spends Hours on Her Makeup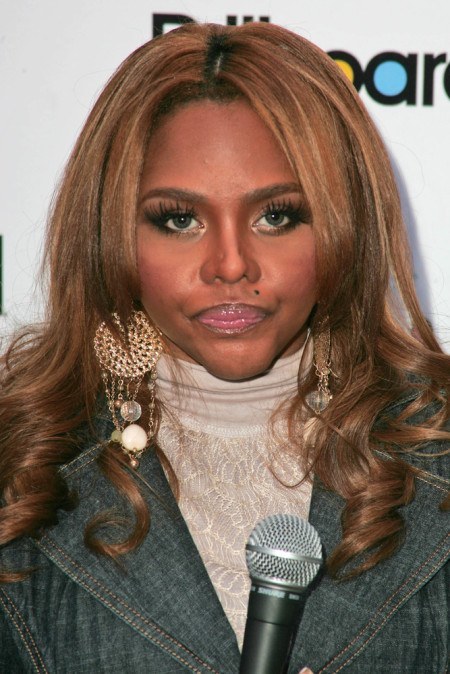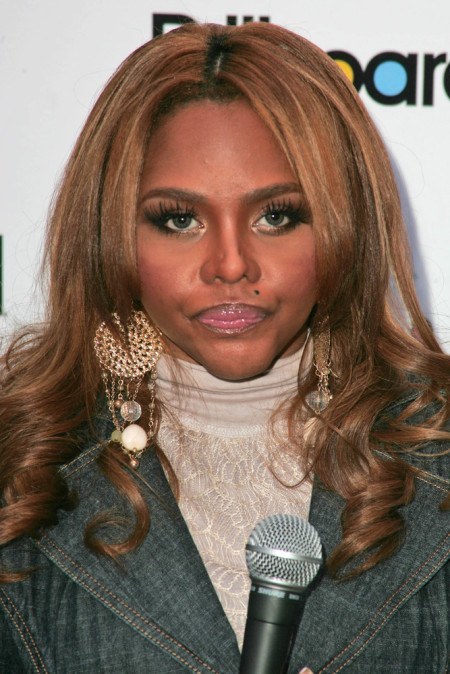 Remember this female rap star who appeared on the scene in the mid 1990s? She likes to cake it on. Lil' Kim admits that her makeup artist has an busy job when she goes anywhere. Her eye makeup appears to be several inches deep.
5. Kim Kardashian's Heavy Makeup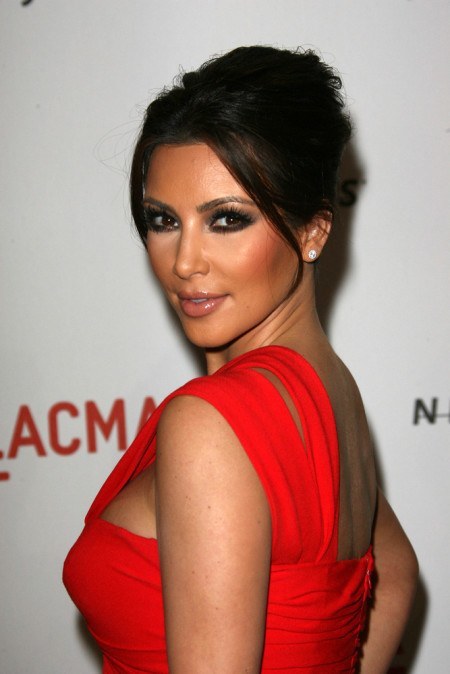 Kim is definitely gorgeous, but she goes the whole hog when it comes to makeup – fake lashes, heavy eyeliner, excess eye shadow and more. This makes us wonder, does she feel insecure unless covered by all that powder and paint?
6. Taylor Momsen Looks Possessed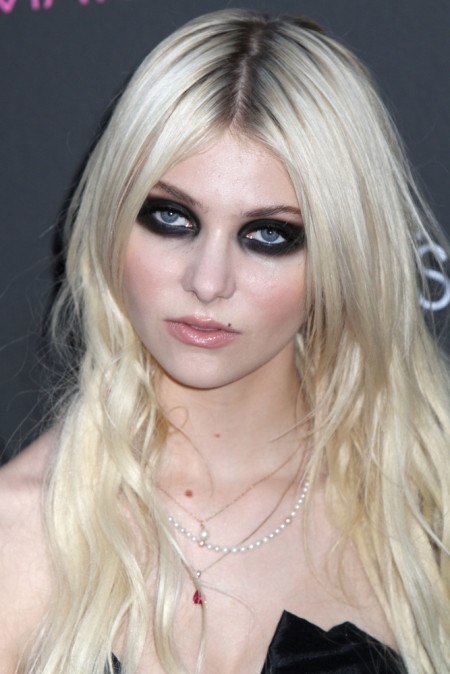 Momsen looked beautiful when she first appeared as a fresh-faced teen on Gossip Girl. Now we aren't saying that her beauty has dwindled, but ever since she became a rock star, her choice of makeup has headed in the wrong direction. She now applies hideous amounts of eye shadow, liner and more, thereby obscuring her real beauty under a blanket of too much makeup.
7. Nicki Minaj Is Over the Top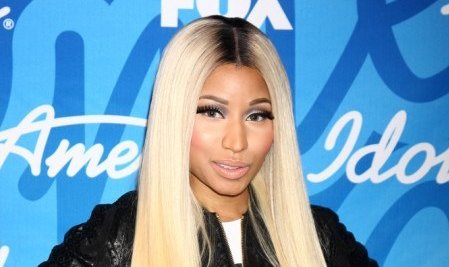 Minaj likes to go over the top with everything, and we can hardly ever find the star without colorful wigs and heavy eye makeup. We've concluded that she will remain this way in the foreseeable future, but we would still place a makeup-less Minaj on our New Year's wish list.
8. Snooki Wears Makeup Where?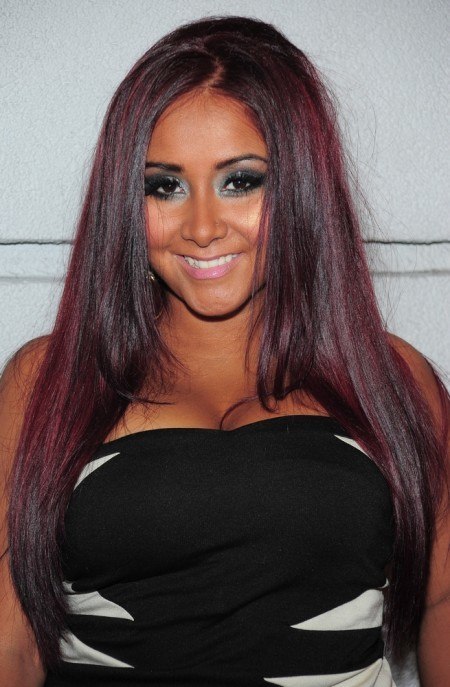 Snooki lies to take her dark and smoldering look everywhere she goes, and "everywhere" includes the gym. Now we aren't sure if working out with all that eyeliner and eye shadow is a good idea, but we do wish she would clean up her look, especially now that Jersey Shore is over and she is pregnant again.