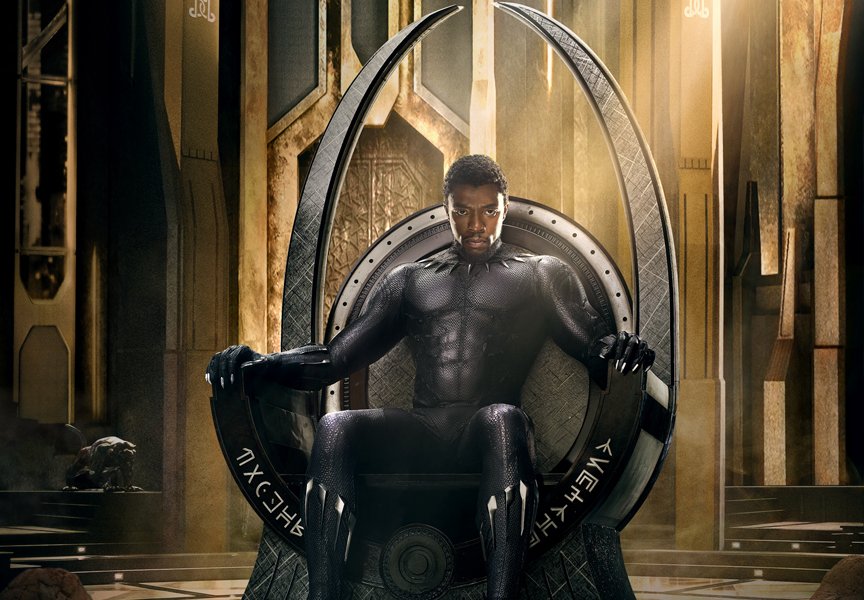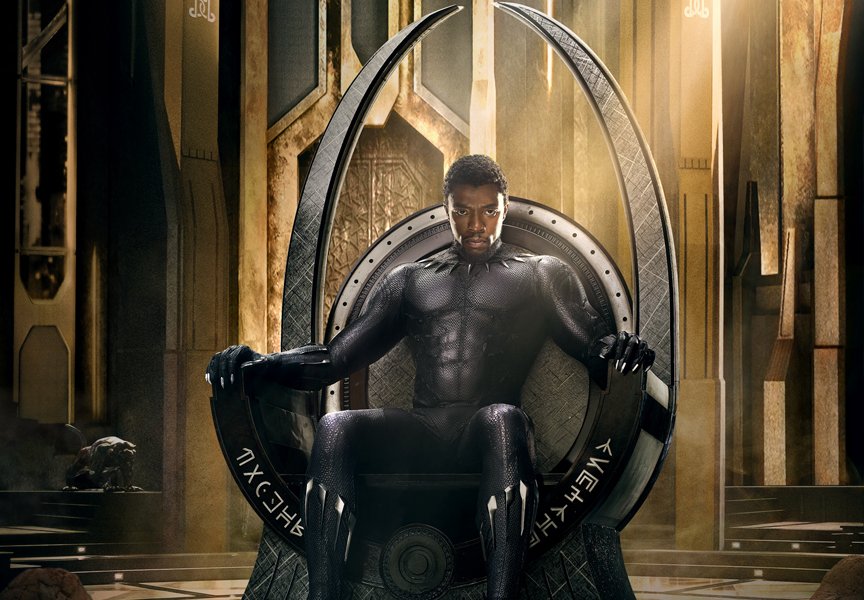 Last month Frederick Joseph of New York, New York launched a GoFundMe campaign to raise $10,000 to pay for 300 kids from the Boys and Girls Club of Harlem to see Black Panther in theaters. The effort raised over $45,000. Now, Joseph is encouraging others to take the Black Panther Challenge and launch GoFundMe campaigns to benefit their communities.
Nerdist writer Markeia McCarty spoke with Black Panther star Chadwick Boseman about the initial campaign launched by Joseph. "When you make a piece of art, you hope that piece of art will affect people in a way that is substantial enough and concrete enough for them to react and change themselves and change the world," Boseman commented. "And so the fact that he's [Joseph's] started this and it's caught fire just from the excitement from this movie–I mean, that's overwhelming."
Currently, over 200 campaigns spanning the United States and another 15 in other countries have started. Celebrities are also taking the Black Panther Challenge. Last week, Octavia Spencer announced on Instagram that she was going to buy out a cinema in Mississippi so an underserved community could see Black Panther. Viola Davis also announced Instagram that she was doing something similar in Austin, Texas.
Also, people are taking to Twitter and using #WhatBlackPantherMeansToMe to share their excitement and pride in the upcoming Marvel movie. The trending hashtag demonstrates a change in the way major Hollywood studios treat minorities. Representation in pop culture has long been an issue for underrepresented groups across the country. Now, with Chadwick Boseman leading a cast filled with African-American actors, Black Panther is teaching young people everywhere that anyone can be a hero, regardless of race.
My seven year old grandson exclaimed "Superheroes can be Brown people too?! #WhatBlackPantherMeansToMe

— Sheel (@MzSheel) February 6, 2018
#WhatBlackPantherMeansToMe
The possibility for young black kids to see themselves represented as powerful, intelligent, and dynamic characters capable of anything. For something I love to finally represent people who look like me.

— DMaser (@lesserknownhero) February 6, 2018
It's everything really

To know that kids can walk down the toy aisle and see an action figure that looks like them

That Black Women can be warriors too

That communities are coming together to make sure underprivileged kids see it

It's us celebrated#WhatBlackPantherMeansToMe

— #Kingstees (@MrRandyWATTsun) February 6, 2018
While the excitement prior to the release of a Marvel movie has always been palpable, Black Panther is inspiring enthusiasm unseen with previous releases. Considering the public has only seen teasers and trailers, the Ryan Coogler-directed movie is already encouraging others to behave heroically. One can only imagine what acts of goodwill Black Panther will inspire when the movie actually hits theater on Friday, February 16.