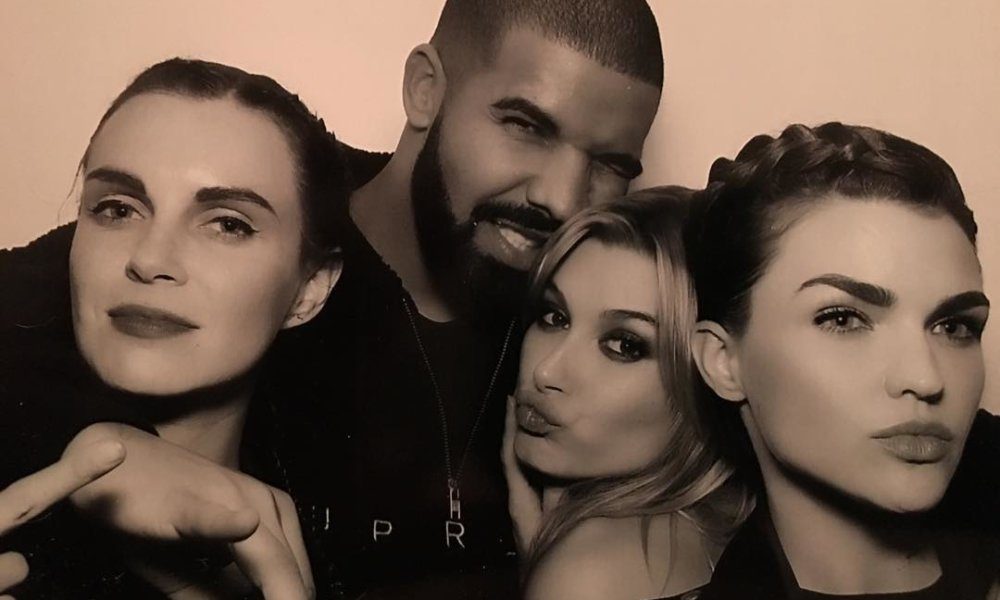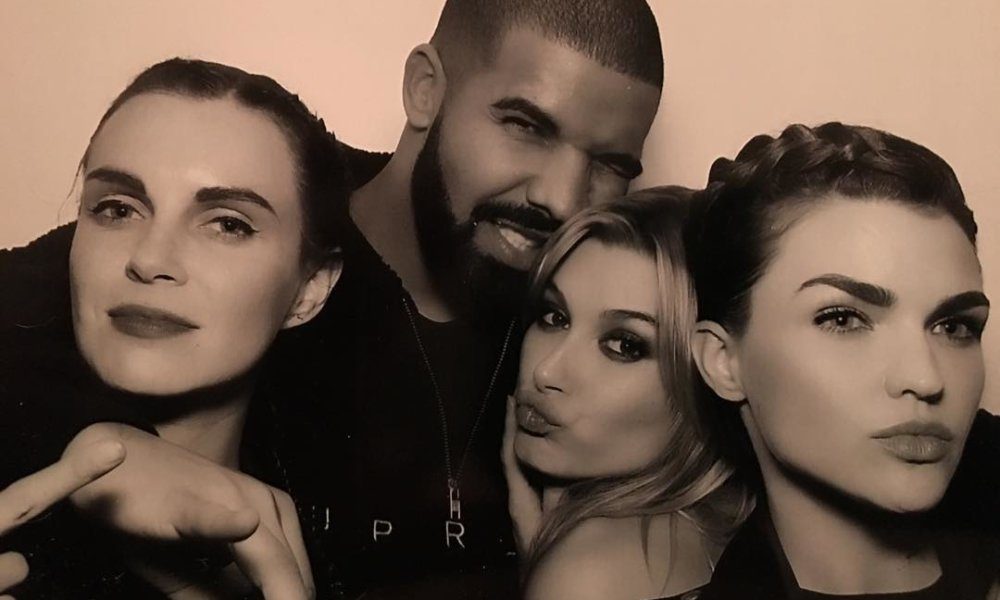 Hailey Baldwin has had a pretty public romance with Justin Bieber, but now the model is letting a different Canadian crooner woo her. Hailey and Drake were spotted getting cozy at the Nice Guy restaurant in West Hollywood just a day after they partied together at his Memorial Day party.
Drake and Hailey reportedly got to Nice Guy around 11:30 and sat at a table together with another couple. The group ordered shots and Drake and Hailey were cozy enough that it was undeniably a date. They left around 2:30, and in an attempt to be sly Drake went out the back door while Hailey left through the front.
Sounds like Drake's Memorial Day party was just ripe for romance. Khloe Kardashian was also spotted getting close to a new guy at the party, NFL star Odell Beckham Jr. Someone took photos of the two around midnight and said that they were "definitely into each other" and "looked like a couple."
They were also supposedly kissing at 1OAK in Las Vegas, and some NY Giants fans are already worrying about the "Kardashian Kurse" that befalls professional athletes after dating the ladies. Although a source says:
"She is not looking for anything serious… She is all about dating this summer."
She's certainly not the only one.