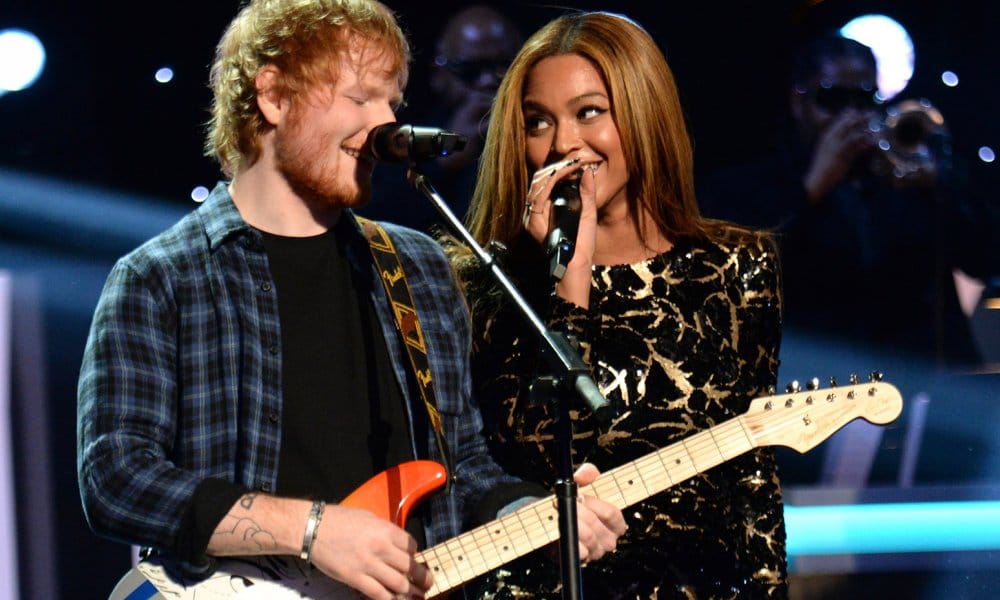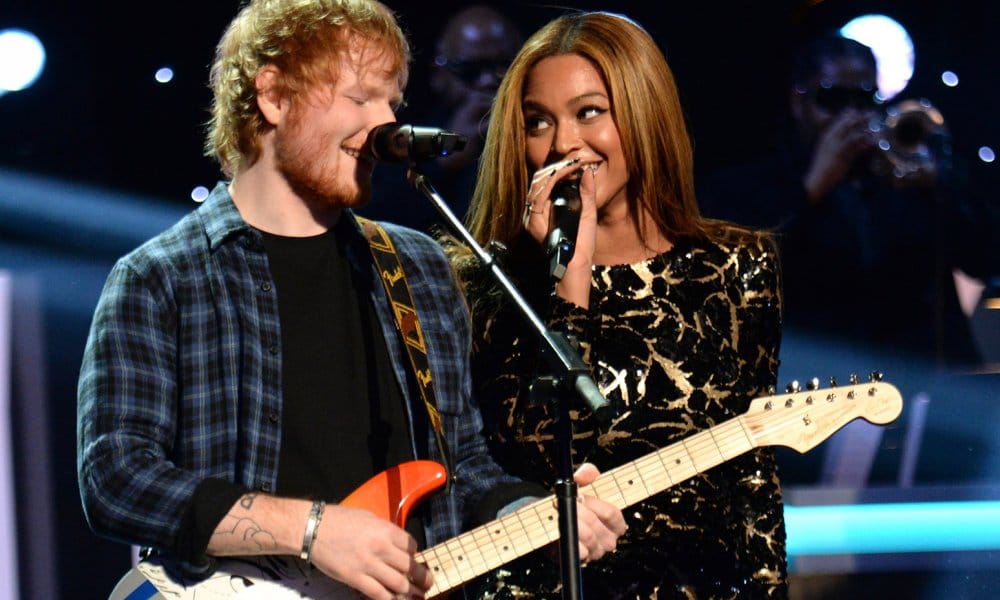 Ed Sheeran recently opened up about some things he admires about Beyonce, one if which is how she manages to stay out of the public as much as that's possible for someone of her fame level. Sheeran revealed that to stay as quiet as she does, Beyonce changes her email weekly.
Sheeran was speaking at KIIS-FM's iHeartRadio Jingle Ball at the Forum in Inglewood when he was talking about Beyonce's admirable tactics. He did not explain how one keeps up with someone who changes their email every week, but he did explain that it's "kind of what I aspire to be, I think." The two singers have been working together on a song called "Perfect," which given the talent involved of course lives up to its title. The collaboration has been in the works since May and the two just wrapped it up in September.
"The original version of 'Perfect' was just an acoustic guitar and she rung me up and was like, 'I don't know how you feel about this but I've taken all the instruments off it and it's just gonna be acoustic guitar,' and I was like, 'Ah that's great, because it used to be that!'Then when we got in together, it wasn't so much notes, it was very much like a back and forth thing, like, 'What'd you think of this?' Or 'What do you think of this?' and [we were] probably in the studio for four hours. She was just like, 'Right!' Went in, one take, came out, like, 'Yeah, that sounds alright!'"
The audio for the song has already been released for listening online. The finished result is a stripped-down romantic love song. The two musicians have also covered a variety of other songs together, all of which are equally great.