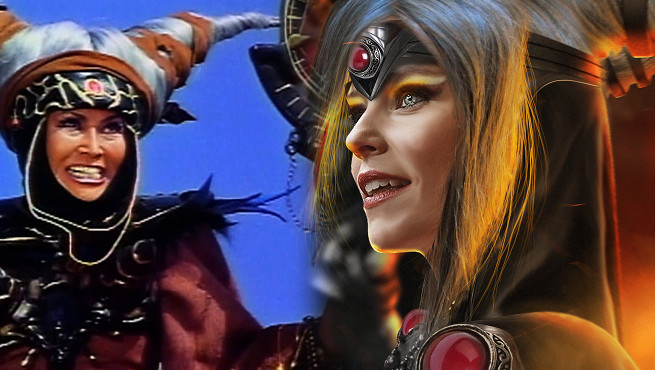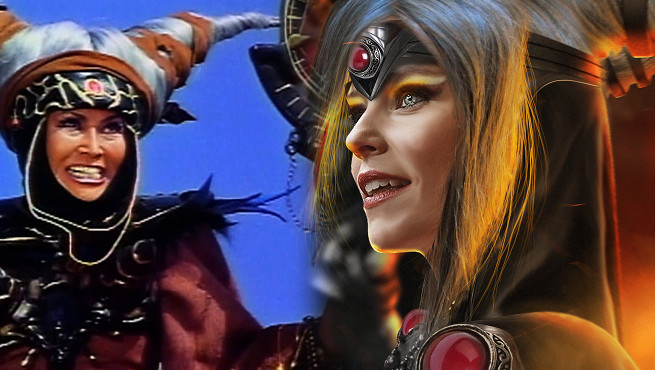 On Tuesday, Entertainment Weekly revealed the first photos of Elizabeth Banks as the Power Rangers' nemesis, villainous Rita Repulsa. The historically cheesy costume has been cast aside in favor of something altogether more intimidating.
There's a lot of hope riding on nostalgia getting people to the theaters where the Power Rangers reboot is concerned. Elizabeth Banks is by far the highest profile star in the film which is stacked with a host of unknowns (including the folks assembled behind the camera). Of course, that hasn't stopped people from responding positively to her nefarious new look.
Daaaamn! Elizabeth Banks is looking fly as Rita Repulsa. I wonder what else this new Power Ranger flick has in… https://t.co/GAhj7IZQDs

— Geek Pop (@GeekPopPodcast) April 19, 2016
Dear Diary,

Today was the first time in 22 years that I found Rita Repulsa attractive. My inner child, and adult self, are so confused.

— Kickback @TokuNation (@rankal) April 19, 2016
We can only hope that Banks' inimitable sense of humor will be allowed to shine as she unleashes a slew of monsters on the unsuspecting teens charged with protecting the Universe. After all, a little shot of humor is probably the only way this film will succeed, right?
For her part, Banks is pumped to play an evildoer. As she told People when they asked her what she was most excited about: "Obviously, first world domination. I've never played a villain before, let alone an alien warrior."
The Power Rangers reboot film is due out next year. We'll keep our fingers crossed that it's worth a watch.