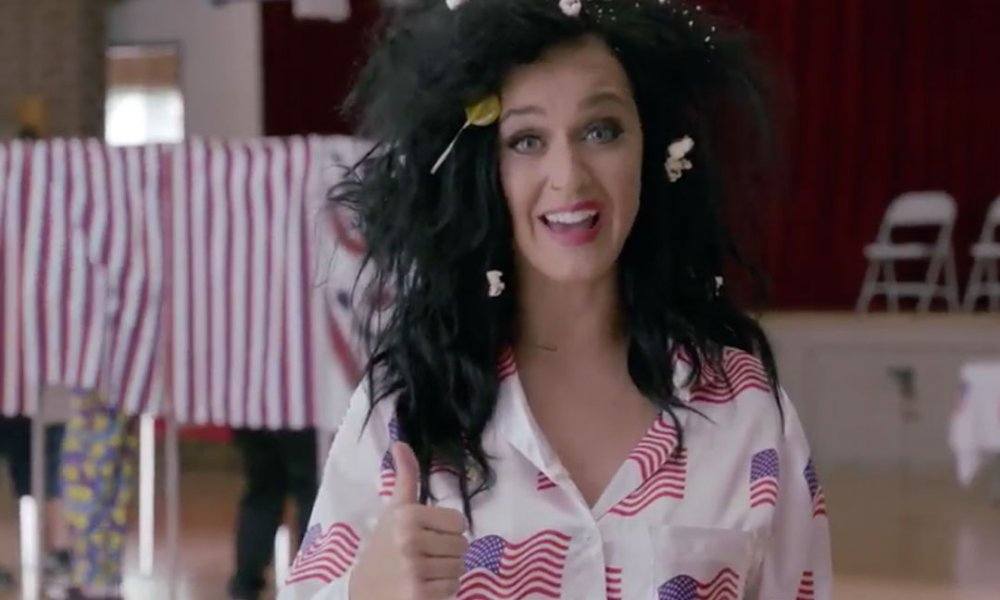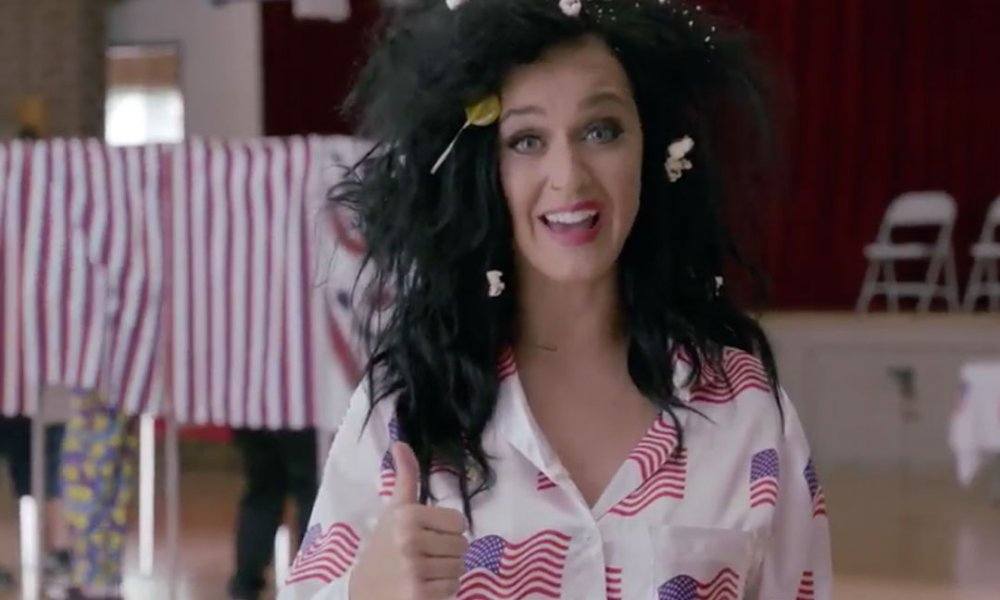 Katy Perry stripped down to vote in a Funny or Die sketch that intends to encourage everyone to vote come election time. Although she is seemingly nude in the sketch, there are carefully placed black bars keeping things under wraps.
She opens the sketch with showcasing all types of weird outfits that people might end up voting in and suggests that you can show up in whatever you want.
"This year, you can look like shit when you vote. I've briefly scanned the constitution, and nowhere does it say you just can't fall out of bed and come to the polls in whatever state you woke up in."
Unless of course, you're naked which is illegal. In the clip Katy gets arrested for making that choice along with Joel McHale who did the same. The skit is a part of Funny or Die's "Everyone Votes" campaign. They released a statement about the intention of the campaign.
"Given our sheer numbers and passion on critical issues, young voters are uniquely positioned to decide our next president, not to mention our next generation of district attorneys, mayors, sheriffs and others on the ballot who will determine the future in our neighborhoods. We are excited to team up with partners like Funny or Die this year to produce a range of fun, engaging and poignant messages to urge voter registration, early voting and a renewed culture of civic engagement leading up to November 8th."